Best Sports Car: 2010 Porsche Cayman S, 2009 Nissan GT-R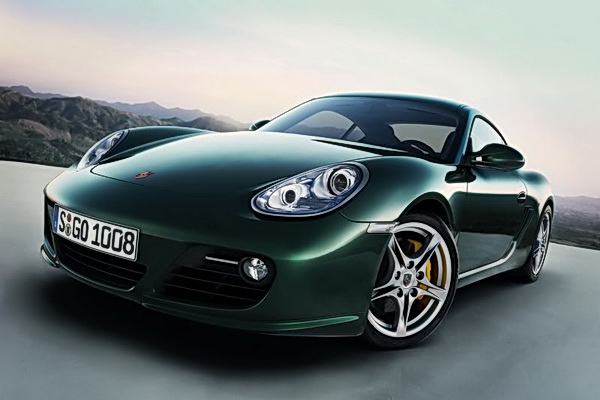 Porsche Cayman: consumer reviews | manufacturer's link
At last the Porsche Cayman can step out from behind the shadow of big brother 911. 2010′s new drivetrain with direct injection for its 3.4 liter, 320 horsepower engine and a remarkable dual clutch 7 speed transmission breathe new life into this future classic. The perceived power and technology deficiencies of previous years have been banished. Let the debate begin.
There are those who say that the Cayman is an overpriced Boxster coupe; a hairdresser's car with a hardtop. Others will counter by pointing to models that deliver similar speed for less money. Finally, some will argue that the purpose of this category is to name the fastest and most capable car and the Cayman isn't in the running. All miss the point.
The Cayman is a true sports car which connects the driver with the driving experience in a way very few cars can. You don't need a racing license to enjoy the sublime steering or feel the confidence that mid-engine balance provides. Among its peers only the Cayman begs you to get involved and become a better driver.
Differentiating characteristics: brilliant steering, sophisticated drivetrain, purity
Nissan GT-R: consumer reviews | manufacturer's Link
As the successor of the legendary Skyline GTR, the Nissan GT-R was able to create a strong anticipation before its official debut in a motor show. The Nissan Skyline GTR was a critically acclaimed vehicle that had a similar handling experience to the Ferrari Testarrosa and the Porsche 911, but with a significantly lower price tag.
The new generation Nissan GT-R has a base price near 80,000 dollars, which is quite low for a car of this caliber and whose performance matches that of a $200,000 supercar. The car boasts an electronically controlled all-wheel drive system, adjustable Bilstein shocks, and massive Brembo brakes. The engine produces 485 horsepower and hurls the GT-R from 0 to 60 mph in 3.5 seconds and finishes the quarter mile in 11.6 seconds at 121 mph — quicker than a Lamborghini Gallardo. The GT-R tops out at 193 mph, making it one of the fastest cars on the road, and you don't have to be a professional driver to tap its potential. A twin-clutch system handles gearshifts and an adjustable shock-absorber system can stiffen up so that the GT-R feels like a Ferrari F430.
Bottom line, the GT-R has excellent performance that matches many European supercars that have prices thousands of dollars higher. Even with its few minor flaws, this vehicle is an excellent showcase for the automotive industry and the delight of many supercar lovers.
Differentiating characteristics: supercar performance without the exotic sportscar price tag
Best small crossover/SUV: Subaru Forester, Audi Q5
Subaru Forester: consumer reviews | manufacturer's link
As manufacturers scramble to divine new formulas for efficiency, utility, value and practicality in their products, 2009 seemed to deliver a common answer; the crossover.  Thus the segment is now thick with pricey cross-luxury-touring-sportback-GT vehicles that seem to have lost touch with the problems crossovers were intended to solve.
Welcome back Subaru Forester.  Among its swoopy wagon/truck competition, the Subaru stands upright and proud as the original, practical crossover.  Redesigned last year, 2010 revisions are limited to small changes in trim levels.  Subarus are known as go anywhere vehicles and the symmetrical all wheel drive Forester continues to deliver with transparent efficiency.
What is new to this generation is a level of refinement that is now expected of this class. Fortunately it has not come at the expense of Subaru values or MSRP.  While the almost sporty feel of previous Foresters has been softened for everyday duty, it still steers crisply and rides more smoothly than others in the segment. The old saying that you get what you pay for resonates with the Forester.  It is all of the crossover virtues; nothing more, nothing less.
Differentiating characteristics: simple yet refined drivetrain, practical size and layout, price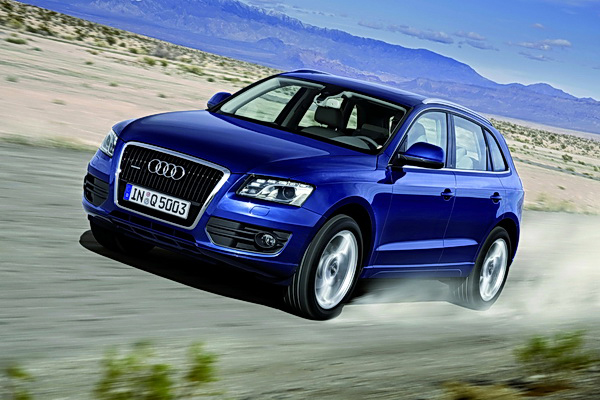 Audi Q5: consumer reviews | manufacturer's link
Audi's strength continues to be simple transportation, vehicles that take you down the road and deliver you safely. You know, sensible stuff. And the 2009 Audi Q5 expresses these sensible values. It's stylish, luxurious and powerful, yet this is an Audi that's content to be itself, rather than striving to be an alternative to a BMW or a Mercedes-Benz or even a Porsche.
Scaled up from the platform of the Audi A4 sedan, the Q5 measures 182 inches overall, 74.8 inches wide and 65.2 inches high. The ride is supple for a crossover, even with the optional 19-inch 235/55R19 Goodyear LS2 tires, and the overall message is refinement instead of ersatz off-road capability. Somehow the A4′s newly rearranged drivetrain components and the latest torque split for the all-wheel-drive system (40 percent front/60 percent rear) seem to make a more noticeable difference in this 4,327-pound package.
The Audi Q5 makes the idea of being all things to all people into something good.
Differentiating characteristics: dynamic driving behavior that pleases the senses, subdued style and luxury, LED running lights
Related posts: