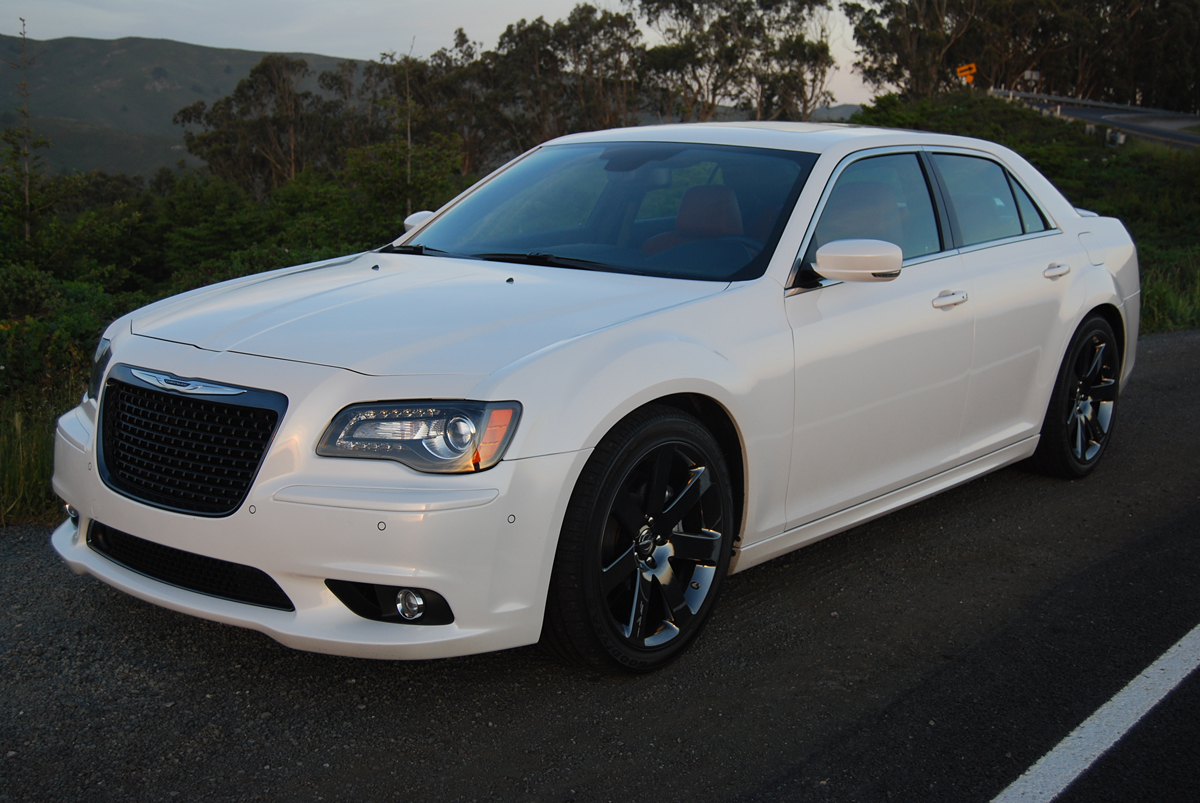 By David Colman
Hypes: Palatial Interior, Terrific Motor, Supreme Handling
Gripes: Impeded Rear Vision
The SRT8 version bats cleanup in Chrysler's varied 300 model line. Pikers can select a Rear-Wheel-Drive, V-6 powered 300 making 292hp, while flusher types can opt for the frisky 363hp 5.7 liter V-8 of the 300C. Even All-Wheel-Drive versions of the 300 are available, with a new Glacier Package that allows you to disconnect drive to the front axle thanks to an "active" transfer case. But the SRT8's 6.4 liter HEMI V-8 is without question the most powerful and fastest large sedan the company makes. It's also the most expensive, with a base price of $47,820 compared to the RWD V-6' base price of just $29,995. If you're looking for a sleeper of a sedan that blasts home runs like Pablo Sandoval, then go for the SRT8. Like the 'Panda,' the SRT8 may be a little pudgy, but its monster HEMI packs such a wallop that you'll overlook the extra weight when you flatten the throttle, because this one knocks it out of the park every time.
Chrysler has recently spent a lot of advertising money to make the point that their cars are "Imported From Detroit." Actually, the 300 is imported from Canada – Brampton, Ontario to be exact – and the Canadian craftsmen do a stellar job of screwing together a quality piece. The interior is notably beautiful in SRT8 trim, with supple glove leather seating surfaces that look great and feel better. Chrysler calls this hide "Poltrona Frau Leather" and lavishes it on the center console as well as the door panels and dashboard. Surfaces not covered in tanned leather make do with tactile "Preferred Suede." Carbon fiber style extrusions lend a techy look to the mix, and the best piece of the bunch is the Herculean steering wheel. This lovely helm looks like it belongs on a Chris-Craft, with its massive hide stitched rim, spoke-mounted cruise control and info buttons galore, and flat aluminum lower grip with "SRT8" incised into the alloy like an embossed business card.
What's remarkable about this 300 is how Chrysler has managed to append this ultra-comfy, deluxe interior to a drivetrain and chassis that is world class in terms of performance. They've taken the very best from plush 50's American automotive interiors and transplanted those ingratiating features into a world beating chassis powered by a superb engine. The result is an amalgam that is surprising in its ability to be all things to all people. On the one hand, the 300 SRT8 functions as the perfect family sedan, with thoughtful touches everywhere, huge trunk space, plenty of interior room, and 4 real door for 4 full size passengers. Yet lurking just beneath this utilitarian façade is a monster-motored ground pounder that will amaze you with its athleticism. Anchored to the ground by 4 enormous Goodyear Eagle F1 tires (245/45VR20), this 300 will run a back road like the moonshine express. Those run-flat Goodyears squat on menacing black chrome aluminum SRT-specific 9" x 20" alloys that give this moon buggy an ethereal look. The suspension of the SRT8 is taut enough to tame lean, squat and dive without jarring the comfort of the occupants.
A good driver can make thie SRT8 sing an aria few other cars in the world can match. And it does so in a straight forward way that eschews technological overkill in favor of simplicity of design. In a world full of boring hybrids and nasty plug-in cars, the SRT8 seems very old school. It isn't so much imported from Detroit, or Canada as it is imported from the 50s. More power to Chrysler for making such a wonderful tool available today.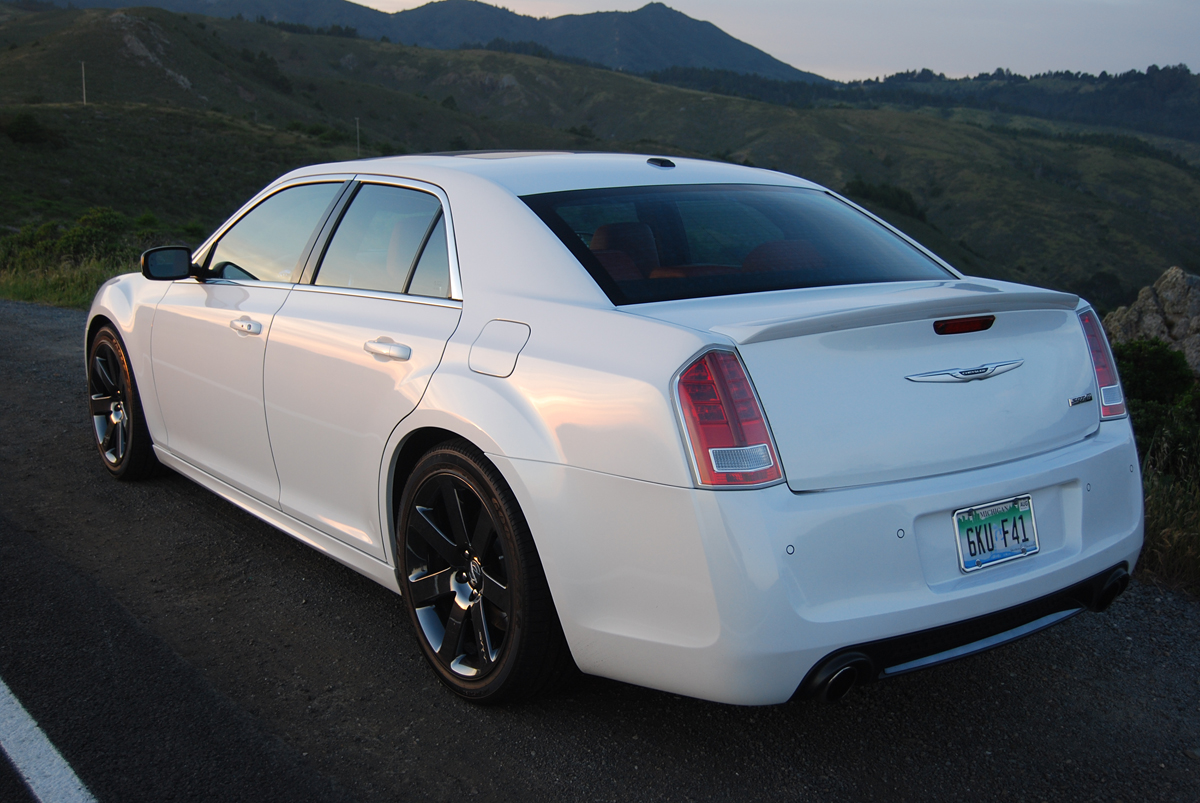 2013 Chrysler 300 SRT8
Engine: 6.4 liter OHV V-8 HEMI with Fuel Saver Technology
Horsepower: 470hp
Torque: 470lb.-ft.
Fuel Consumption: 14 MPG City/23 MPG Highway
Price as Tested: $59,245
Star Rating: 9.5 out of 10 Stars
Related posts: