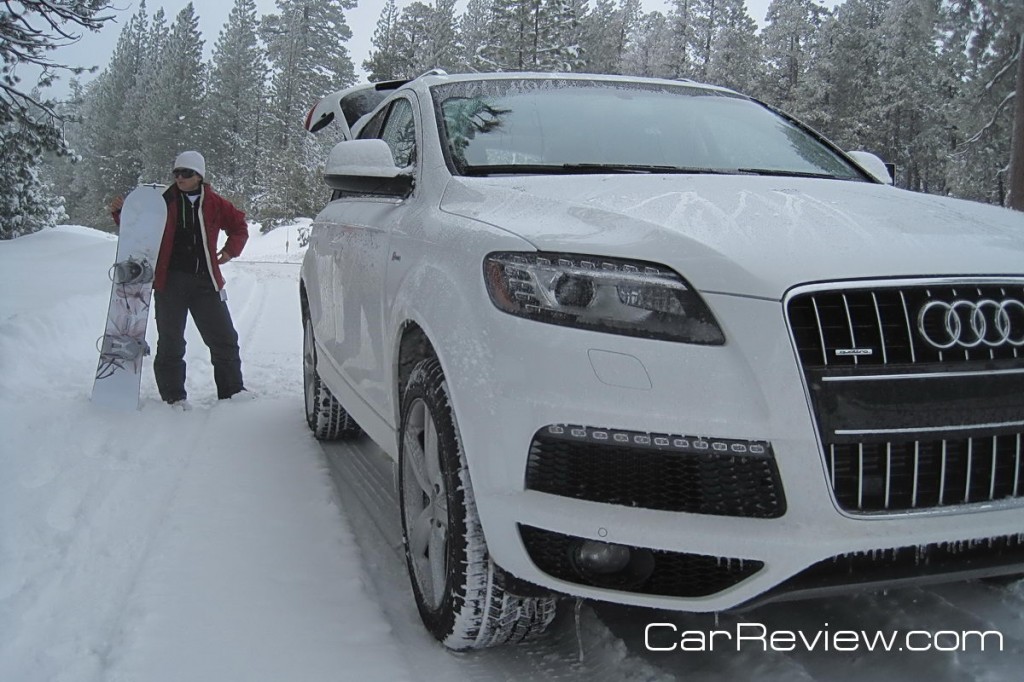 By Mary Ellen Ash
Yays:
Bang & Olufsen Advanced Sound System
Quattro permanent AWD
Adaptive Suspension
Smooth 8-speed Tiptronic automatic transmission
High quality parts and attractive styling
Power tailgate
Nays:
Complicated Audi MMI navigation system
Non-touchscreen capability for 7-inch LCD radio/navigation screen
No rear seat DVD entertainment system option
Luxury brand price-tag
The Audi Q7 was first released in 2005 and was Audi's first entrance into the SUV market. Over the years, the German automaker has been tweaking its flagship luxury SUV and it hopes the 2011 model will not disappoint. High quality components and subtle luxurious features give buyers their desired pomp without being overtly gaudy. The top-notch engineering is noticeable throughout the vehicle, and the Q7 is filled with a vast amount of sophisticated luxury items and safety features.
The Q7 still has a few wrinkles to iron out. It's still got a hefty curb weight (5192 lbs), meaning acceleration is only mediocre at best. The fuel economy is only average at 16 city/22 hwy. And there is no DVD system or touch-screen LCD to entertain on long trips. But at the end of the day, though, these are only minor quibbles for what is still a very attractive package from Audi. If you're in the market for a luxury SUV, consider the Audi Q7 for your next vehicle.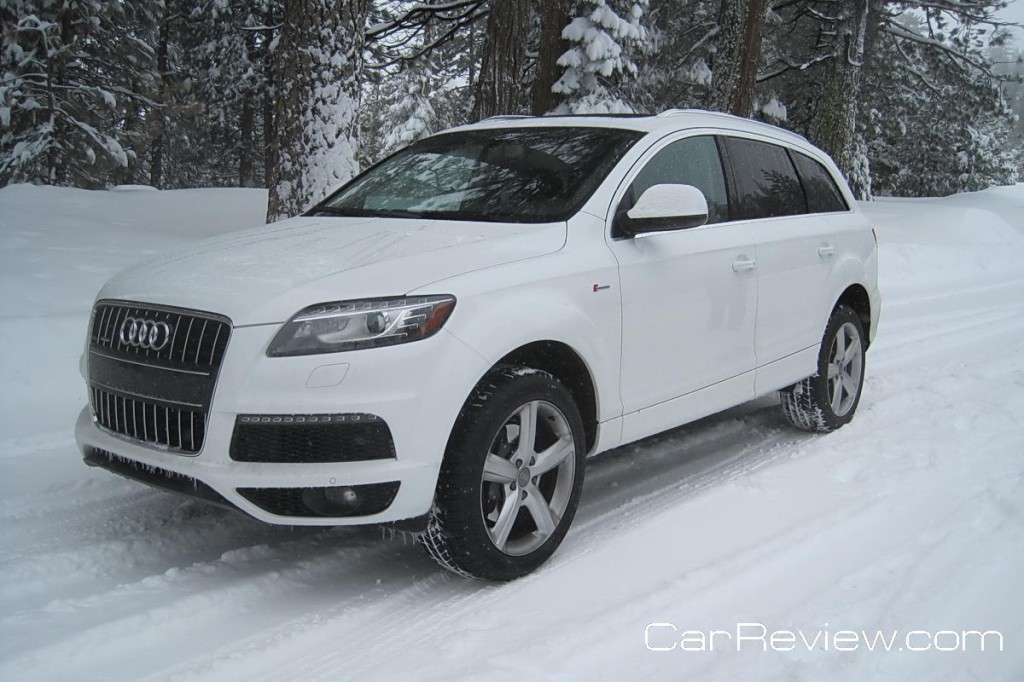 Build & Styling
There's something about German Automakers – they know how to create aesthetically beautiful vehicles with that characteristic Euro flair, while still being rugged and robust. There was nothing flimsy about this car. It's a stunningly eye-catching vehicle that offers a great overall package.
The Q7 Premium, which is the base trim, includes such features as quattro permanent AWD, AM/FM/XM radio with CD/MP3/iPod interface, power lift-gate, Bluetooth, GPS navigation system, a standard rear-view camera, ABS brakes and Electronic Stability Program (ESP) and Audi's signature xenon headlights and daytime running lights. Our Prestige model incorporated some additional optional items including: an adjustable-height air suspension, adaptive cruise control, panoramic sunroof, and an amazing surround-sound audio system upgrade, just to name a few. With so many options available to potential buyers, the Audi Q7 can be customized for just about anybody.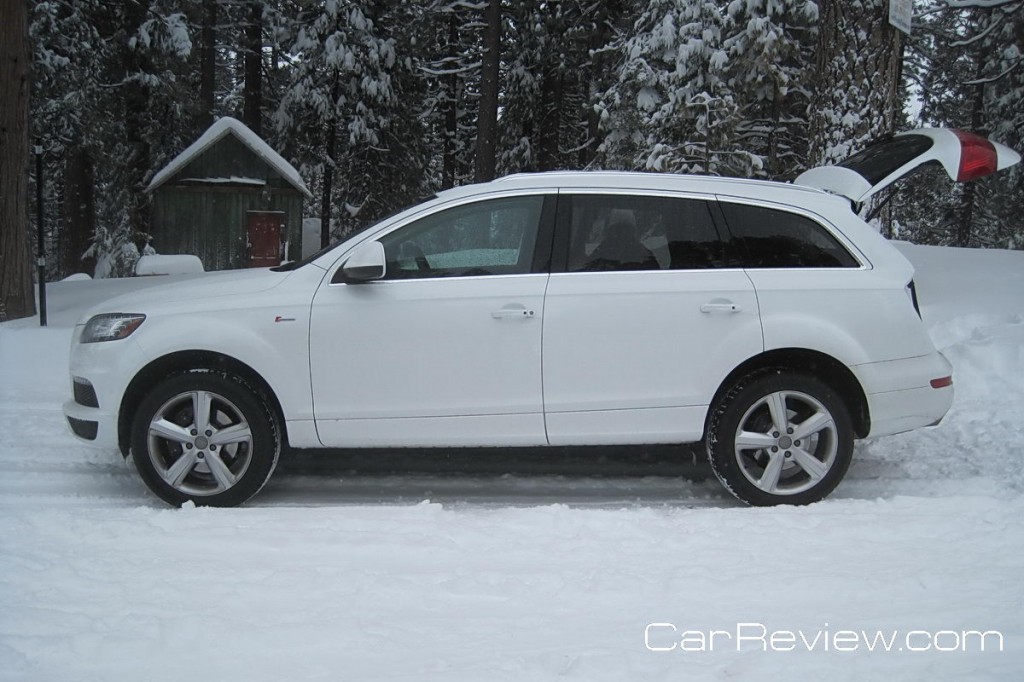 Our 2011 model has yet to be fully rated for safety, but achieves a 4-star rating on roll-overs from NHTSA. And since the 2011 model is likened to its predecessors, we fully expect it to achieved 5-star safety ratings for front and side impacts. And with a 4 year/50,000 basic warranty, 4-year road-side assistance, and a 12-year limited warranty against corrosion, these features just make the Q7 an even more attractive package

Related posts: