Our confidence in the vehicle increased even more as we transitioned from the snow and back into the heavy rain and wind of the Bay Area. With 'high wind warnings' posted and trees slanted sideways, again the Q7 was unfazed. The Q7's optional Adaptive Suspension also helped make the vehicle even more stable by giving it a lower profile. Overall, we were impressed by how calm and composed the Q7 performed with its wonderfully smooth driving experience. It was an absolute pleasure to drive in some of the most intolerable weather.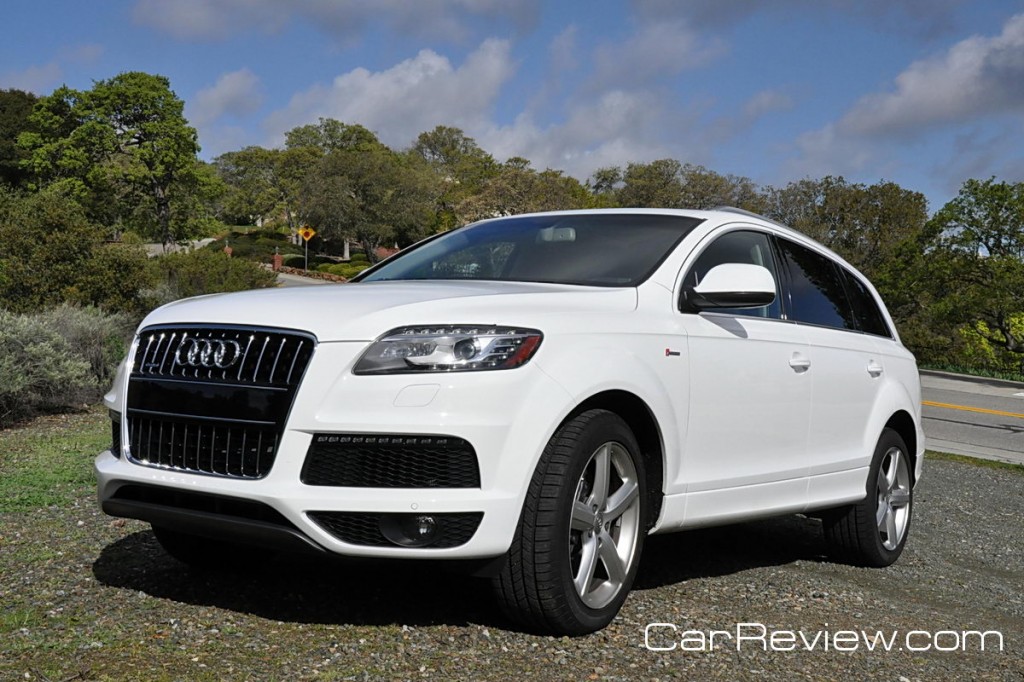 Most Memorable Feature
For me, this feature is simply outstanding and requires its own heading. The Bang & Olufsen stereo sound system is absolutely phenomenal. It's a 14 speaker audio system capable of delivering over 1,000 watts of crisp, clear, pure sound. As described on the Audi website, it is "more than a sound system built into a car. The system is the ultimate driving and listening experience – a concert hall on wheels." I couldn't agree more.
The sound quality was absolutely beautiful no matter the genre of music. And you can adjust the sound focal point to either the front or rear areas, giving a noticeable difference in that "live concert" feeling. I wish I could install this system into my own vehicle. Yes, it's a $6,300 optional feature. But if you love music, pay the extra cash and start Bang-ing. It's well worth the extra money.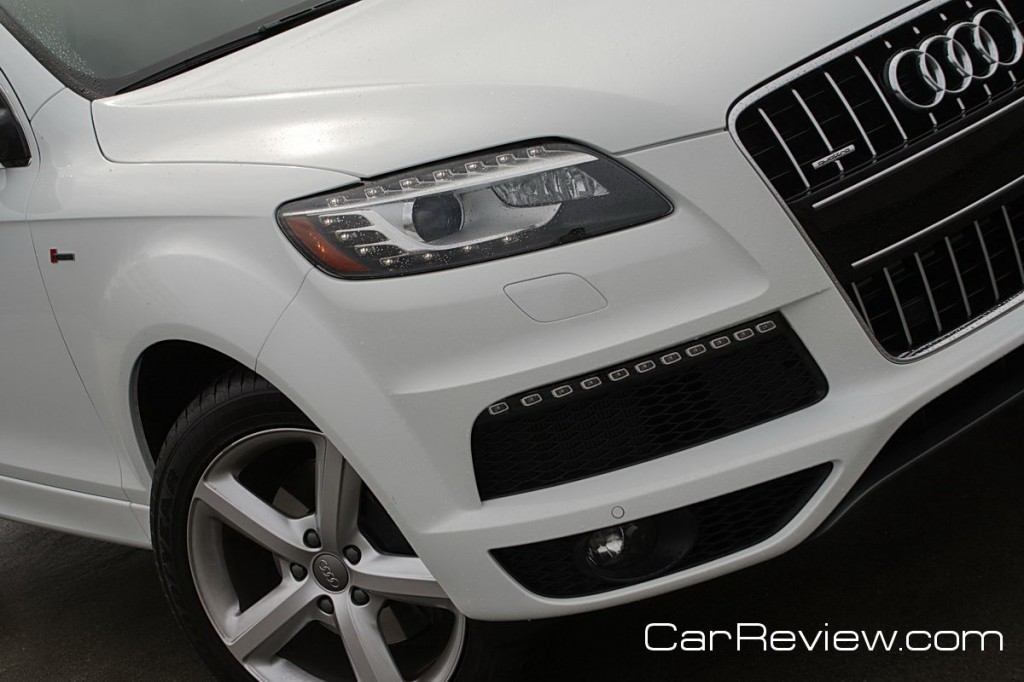 Value
For anyone in the market for a brand new luxury SUV from Audi, value is likely to quite low on the list of considerations. And when the Premium base model pricing starts at $46,250 and can cost upwards of $69,127 for our decked out Prestige test model, value needs to be considered in a broad sense – by comparing the Q7 to other vehicles in its class and price-range. Even though the Q7 is one of the more expensive and heavier of the SUVs in its class, it still compares well to the others, especially with its new-and-improved 333 hp V6 engine, fuel economy, and a great warranty.
The ideal Q7 buyer would be someone not too interested in price, but rather someone who desires an attractive, high quality vehicle with lots of sophisticated luxury items. Overall, the Q7 delivers a very attractive package and offers a secure, confident ride. If you're in the market for a luxury SUV, take the Audi Q7 into consideration for your next vehicle. It's easy to fall in love with the Q7 and everything it has to offer.
| | | | | | | | |
| --- | --- | --- | --- | --- | --- | --- | --- |
| Build | Interior | Ergonomics | Performance | Handling | Styling | Value | Overall |
| 4.5 | 4.5 | 4.5 | 4.5 | 4.5 | 4.5 | 4.25 | 4.5 (A-) |
Comparison
2011 Audi Q7 3.0T S line
2011 BMW X5 xDrive35i Premium
2011 Touareg V6 TSI
2011 Porsche Cayenne Tiptronic
2011 Acura MDX
2011 Lexus RX350
Base Price
$58,900
$47,200
$44,450
$48,200
$42,900
$40,475
As Tested/

Comparative Specs

$69,175
$54,800
$60,565
$51,200
$54,455
$54,265
EPA City/Hwy
16/22
16/23
20/24
16/23
16/21
18/24
Engine
333 hp, 325 lbs-ft
3.0L V6 Engine
300 hp, 300 lbs-ft
3.0L Twin-Turbo 6 Cylinder Engine
333 hp, 325 lbs-ft
3.0L V6 Engine
300 hp, 295 lbs-ft
3.6L V6 Engine
300 hp, lbs-ft
3.7L V6 Engine
275 hp, 257 lbs-ft
3.5L V6 Engine
Transmisson/
Drivetrain Layout
8-Speed Tiptronic Automatic/
Permanent AWD
8-Speed Automatic/AWD
8-Speed Tiptronic Automatic/
Permanent AWD
8-Speed Tiptronic Automatic/AWD
6-Speed Automatic/AWD
6-Speed Automatic/AWD
Curb Weight
5192 lbs
4960 lbs
5135 lbs
4475 lbs
4620 lbs
4343 lbs
Overall Length x Width x Height
200.3 x 85.7 x 68.4 inches
191.1 x 76.2 x 69.9 inches
188.8 x 76.4 x 68.2 inches
190.8 x 76.3 x 67.4 inches
191.6 x 78.5 x 68.2 inches
187.8 x 74.2 x 67.7 inches
Wheelbase
118.2 inches
115.5 inches
113.9 inches
114.0 inches
108.3 inches
107.9 inches
Seating Capacity
7
7
5
5
7
5
Stability/Traction Control
Yes/Yes
Yes/Yes
Yes/Yes
Yes/Yes
Yes/Yes
Yes/Yes
Basic Warranty
4 yrs/50,000 miles
4 yrs/50,000 miles
3 yrs/36,000 miles
4 yrs/50,000 miles
4 yrs/50,000 miles
4 yrs/50,000 miles
Related posts: