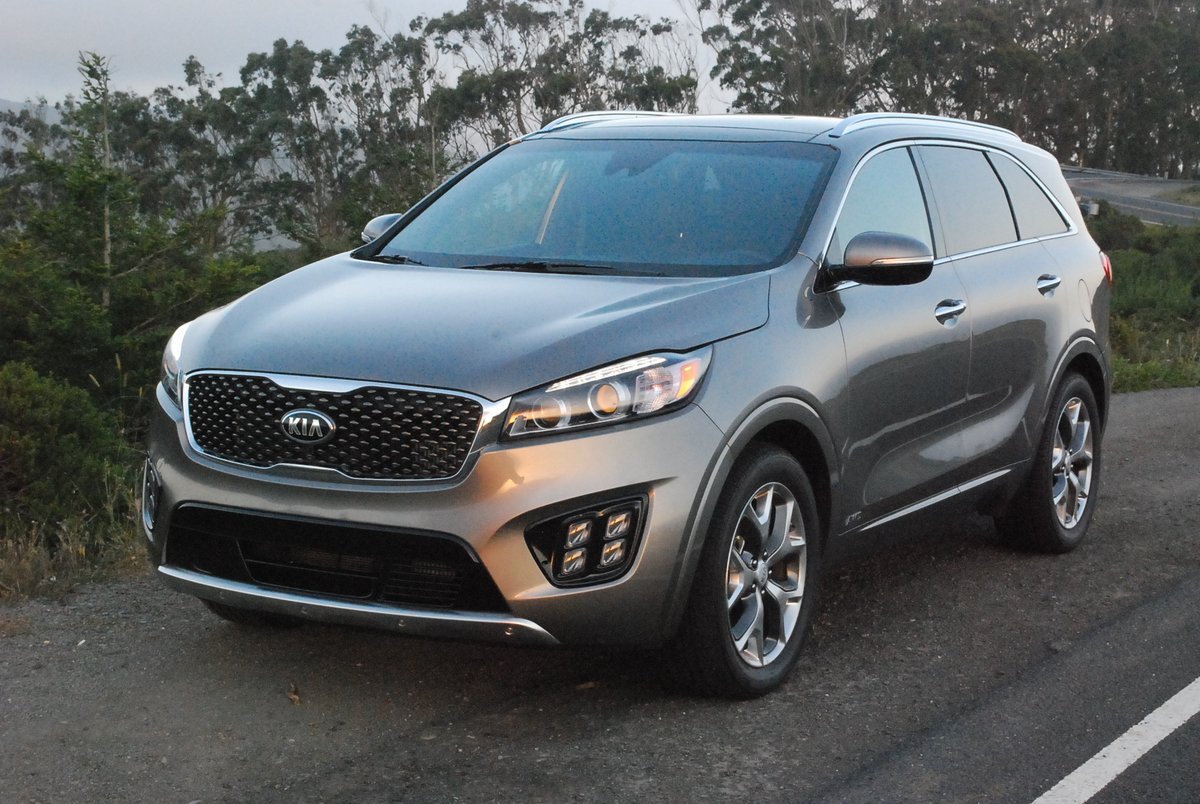 By David Colman
Hypes: Love the Quadrant of K900 Style Driving Lights on Each Front Fender
Gripes: Light-Switch Power Curve, Innocuous Interior
Kia's 2016 Sorento model range begins with the front-wheel-drive base model LX ($24,300), proceeds through intermediate versions called EX ($31,700) and SX ($36,700), and tops out with the SXL or Limited version we tested. Without first consulting the window sticker, I often try to guess the asking price of a test vehicle the first time I climb aboard. Generally, my ballpark estimates tend to be fairly accurate. The SXL Sorento, however, threw me a curve ball because it initially impressed me as a compact SUV priced in the high $20K to mid $30K price range. When I caught site of its $45,095 bottom line, and $41,700 base price, a shot of adrenalin was needed to counter sticker shock. Frankly, there isn't much in terms of interior finery or mechanical sophistication to counter my initial notion that the Sorento SXL 2.0 is overpriced.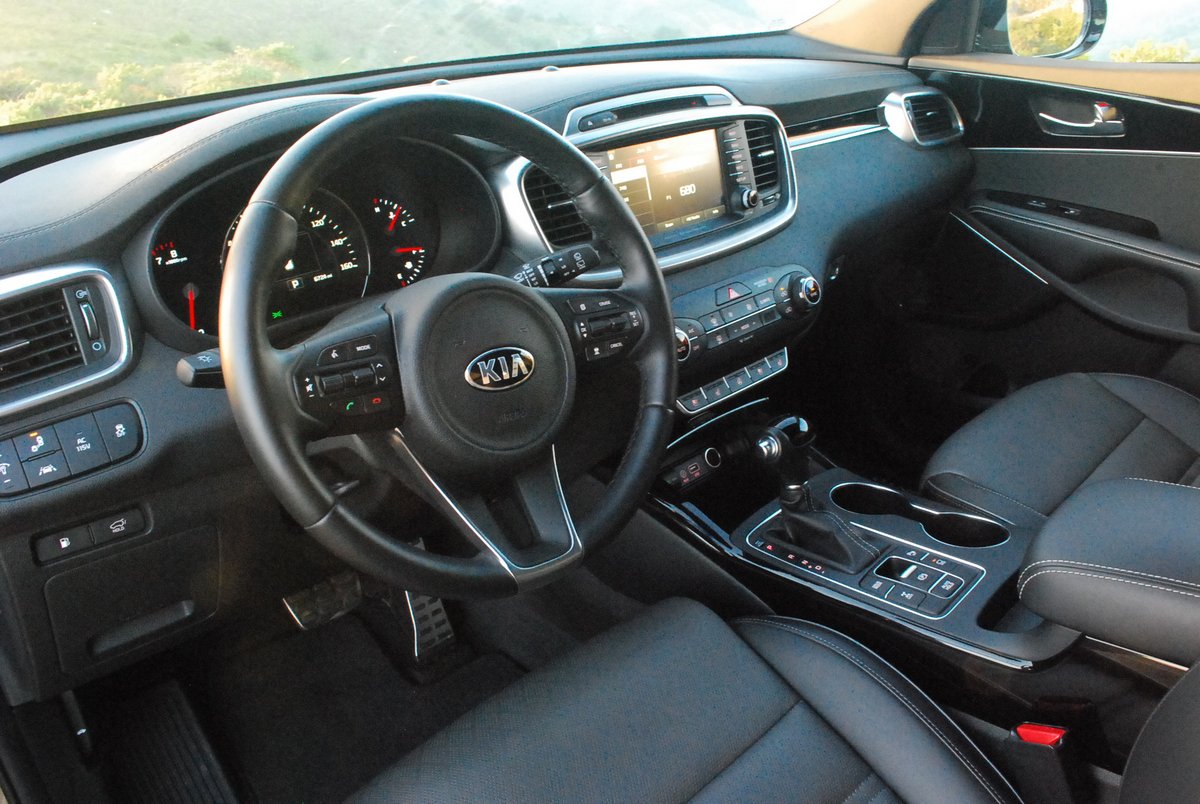 Though I have not had the opportunity to sample base levels of this model, the cabin of the SX, with its rubberized, industrial looking dash top and door panels, and bargain basement mesh storage pockets behind the front seat backs do not define plush. Both front and rear seats, however, are good looking and finely tailored, with deviated stitching on the bolsters, and diamond patterned grey inserts. They are also quite comfortable, offering the softness of Nappa leather on both the first and second rows. The front seats boast 3 stage heating and cooling, the driver's seat is 14 way adjustable, and the steering wheel rim warms to a toasty grasp without delay. The ability to alter the seatback inclination of the rear seats is particularly welcome. In fact, rear seat passengers are well cared for in all respects with adjustable large ventilation ducts, 115v plug receptacle (150W maximum), and privacy screens for both rear side windows.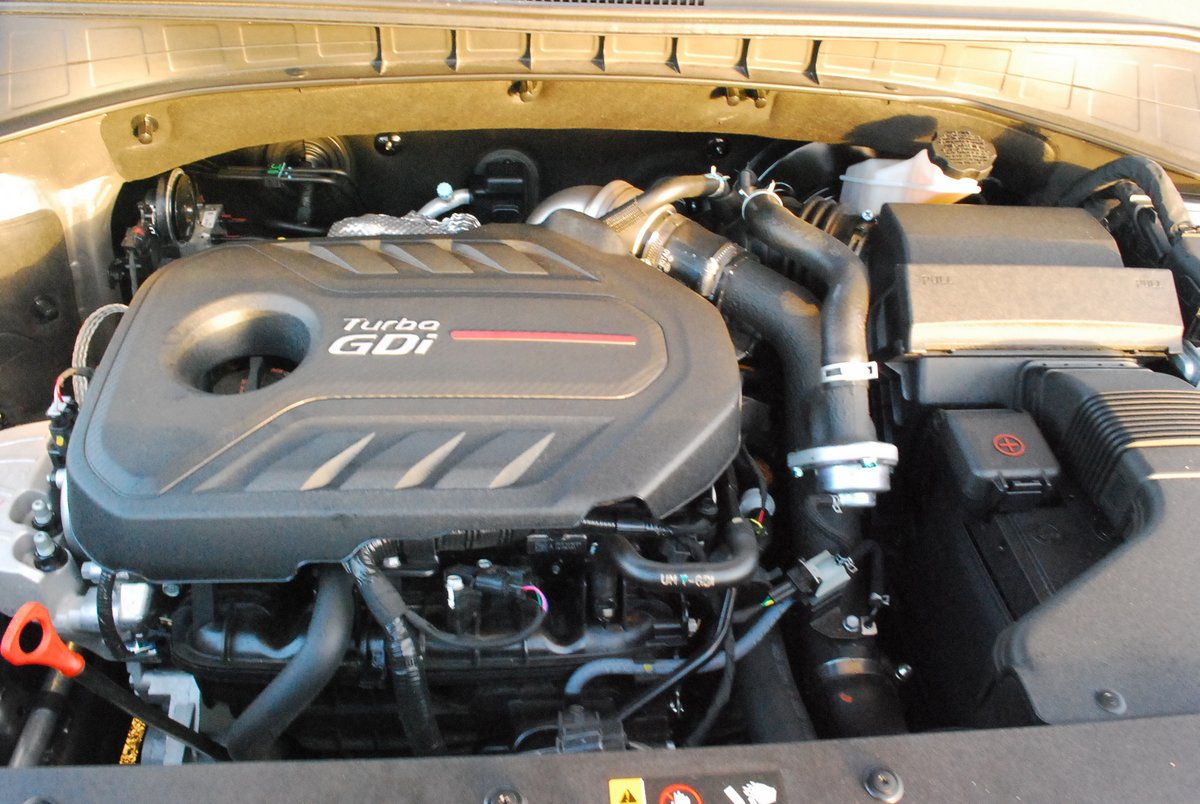 The all-wheel-drive SXL can be ordered with either the turbocharged 2.0 liter inline 4 of our test vehicle, or a 3.3 liter V6. The turbo 4 makes 240hp and 260lb.-ft. of torque compared to the V6, which produces 30 more hp (290hp) but 8 pound feet less torque (252lb.-ft.). The gain in fuel consumption for the inline 4 is negligible, with the V6 posting 18/26MPG and the I4 good for 19/25MPG. That being the case, I would definitely opt for the smoother V6 because the I4, while quite powerful, has a light-switch quality to its power curve. Even when you don't require full power, a slight tip-in of the throttle results in an unwelcome shove in the back when you least expect it. The I4 needs attention to its power delivery curve, especially the jerky transition from part to full throttle. However, thanks to that raging turbo, you'll never find yourself short of acceleration when merging onto freeways or passing slower cars on back roads.
The 6-speed Sportmatic transmission works through its well-spaced gears with a floor mounted lever allowing selection and retention of individual ratios as needed. 19 inch alloy rims are standard fitment on the SXL, fitted with solid performing Michelin Premier LTX tires (235/55R19). Suspension calibration is more oriented to comfort than handling. As a result, the Sorento heels over rather quickly on sharp turns, allowing the Michelin tires to shoulder most of the cornering load. This comfort calibration leads to pleasant freeway travel, with little disturbance over potholes, bumps, or truck lane troughs.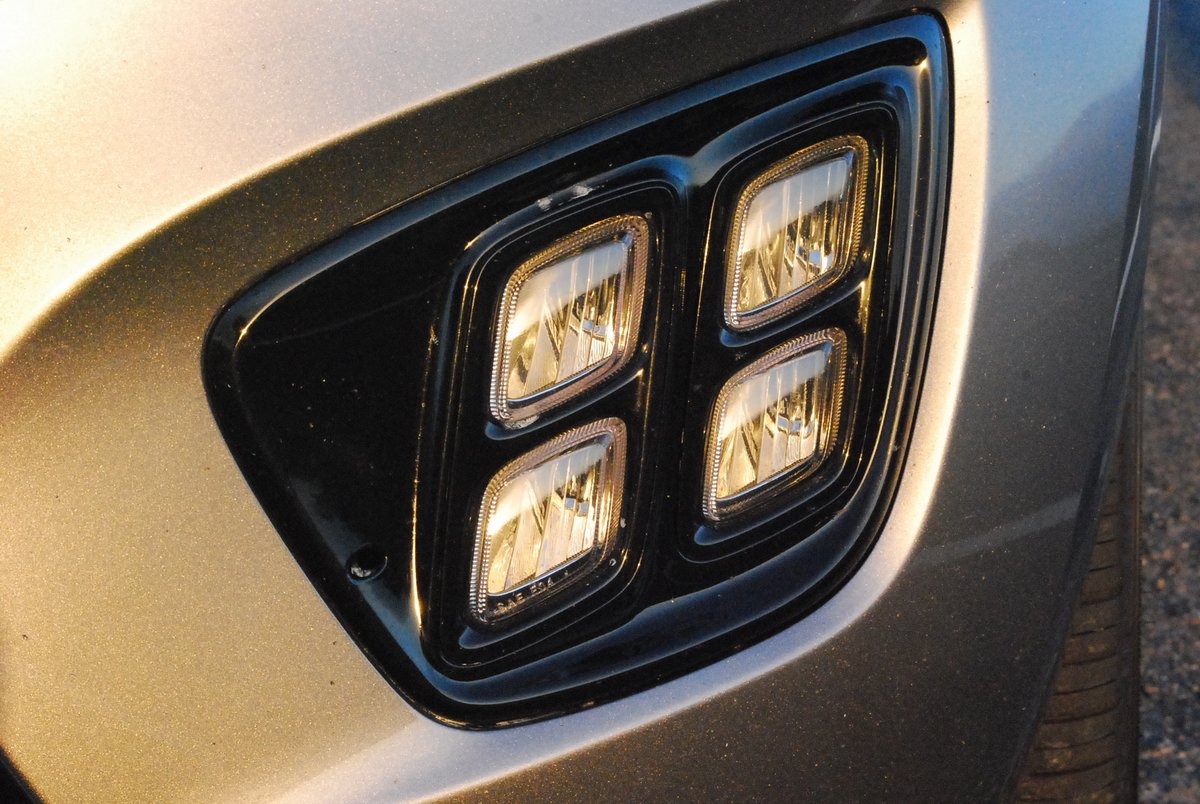 Our test Sorento boasted the addition of a $2,500 SXL Technology Package, which consists of Xenon HD headlamps, lane departure warning system (LDWS), forward collision warning system, electronic parking brake, surround view monitor, and smart cruise control. Save yourself the extra outlay for this grouping. Due to an all but invisible indicator light on the instrument cluster, I could never tell whether the e-brake was on or off, so I gave up using it, relying on the transmission's Park setting instead. Since I find LDWS intrusive and annoying, I switched it off at start up on most outings. The radar cruise control is also rather demanding in tight traffic, so I substituted my own judgment instead. About the only thing I would miss without the Technology Package is the HID headlights, which add a good measure of night time safety.
But if there is one overwhelming reason to chose the Sorento over any other mid size SUV it is this: Sorento is one of only 9 vehicles to record zero deaths per million registered vehicles according to the Insurance Institute for Highway safety.
2016 Kia Sorento SXL AWD 2.0 Turbo
Engine: 2.0 liter Turbo with Direct gas Injection
Horsepower: 240hp@6,000rpm
Torque: 260lb.-ft.@1450rpm
Fuel Consumption: 199MPG City/25MPG Highway
Price as Tested: $45,095
Star Rating: 8 out of 10 Stars
Related posts: