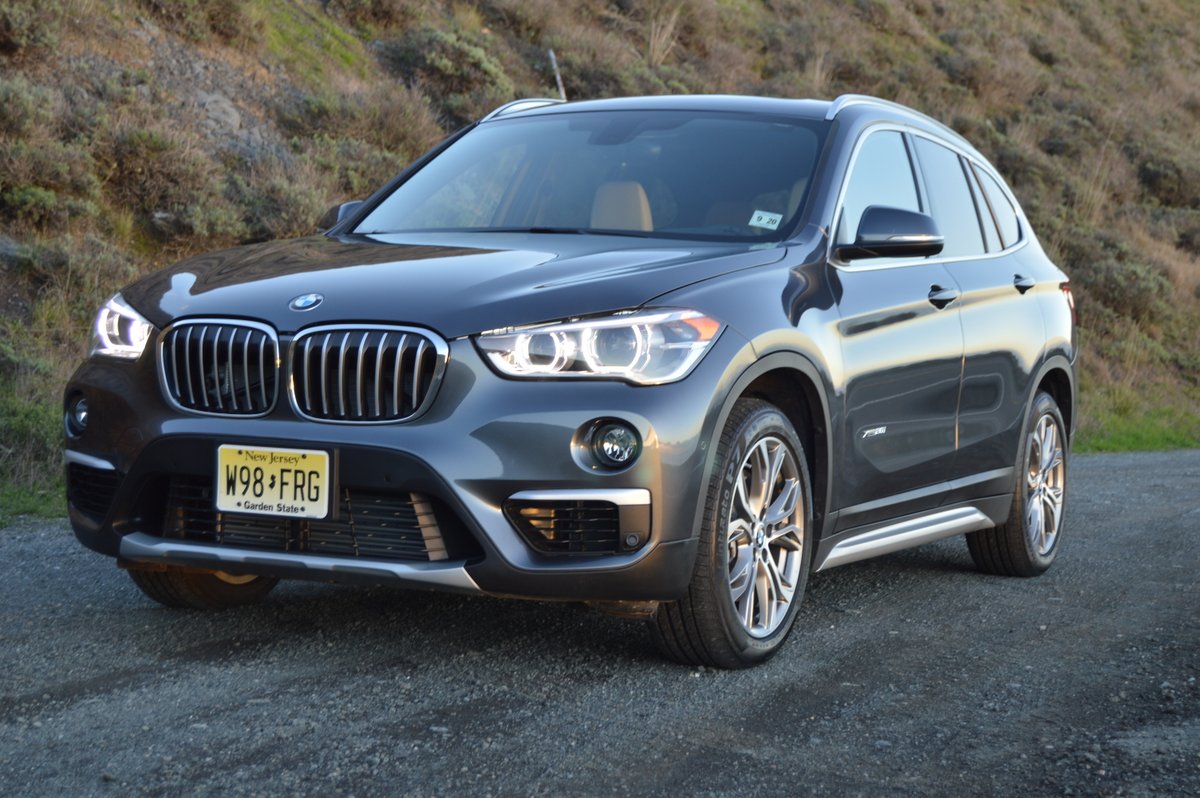 By David Colman
Hypes: Spacious and Airy Cabin, M Class Handling
Gripes: Chintzy Toolkit, Slow launch in "Drive"
In the new BMW X1, you sit much closer to the nose because the engine is now mounted sideways in the front compartment rather than lengthwise as in the previous X1. This reallocation of space has decided benefits for the driver, who now looks over a 9 inch shorter hood. Such a cab forward driving position promotes excellent frontal sightlines. The sidewinder X1 is also more responsive to changes in direction than the model it replaces, quicker to transition laterally, and altogether more rewarding for you to drive aggressively.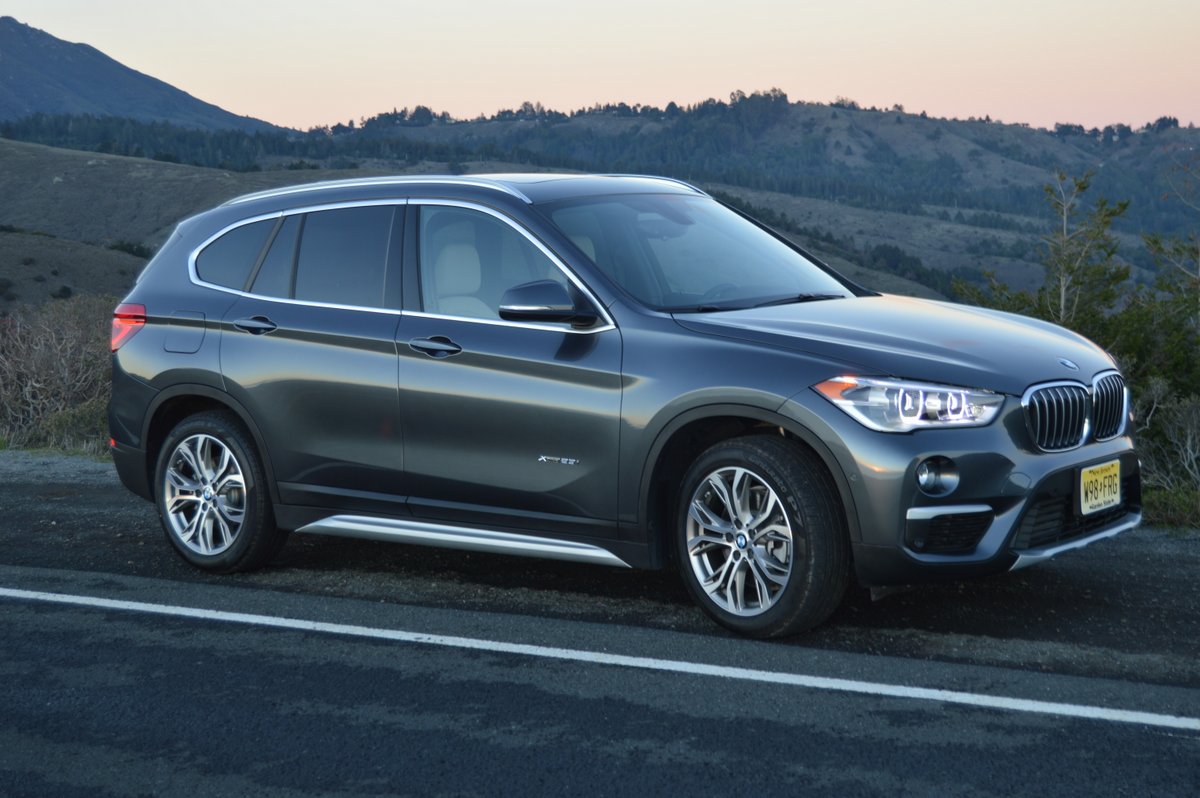 Once underway, the X1 surprises you with its dramatic rush of power. It instantly snaps and snarls its way from peak torque to peak horsepower. To extract maximum performance, however, the X1 driver must maintain close oversight of the Steptronic 8-speed automatic transmission. For such a small displacement, peaky power plant, appropriate gear selection is essential. What I most missed during my week with the X1 were paddle shifts, which are unfortunately not part of the standard equipment package. I repeatedly found myself tapping the back of the steering wheel, searching for non-existent paddles.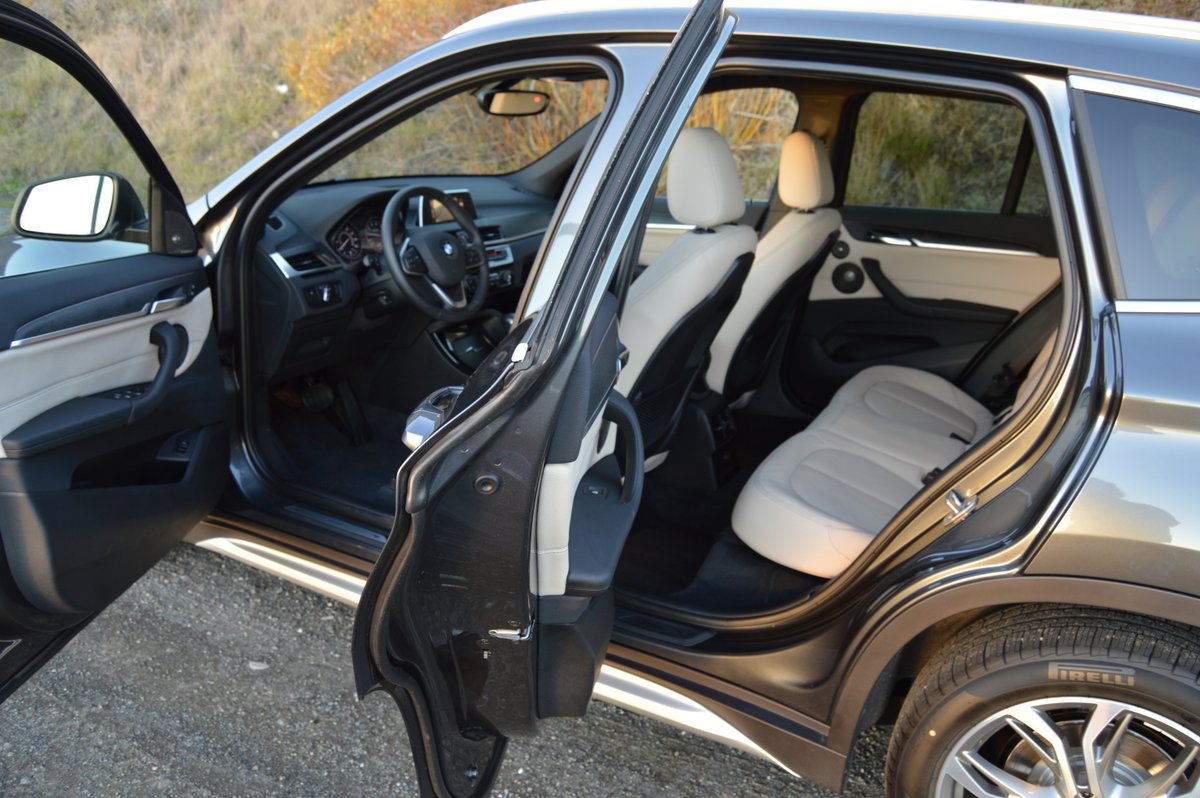 Even in this comparatively small 175 inch long SUV, back seat passengers fare very well. Their rear windows slot all the way into the rear doors, un unexpected pleasure for any claustrophobic rear seat occupant. The optional "Panoramic moonroof," included in the $3,250 Premium Package, adds further airiness to the soaring greenhouse. And the X1 encourages you to maximize use of all that space by providing a pair of tail-mounted buttons to drop both rear seats flat. This gives you a loading platform good for 59 cubic feet of stuff. If you leave the rear seats upright, baby Bimmer still offers 27 cubic feet of cargo space.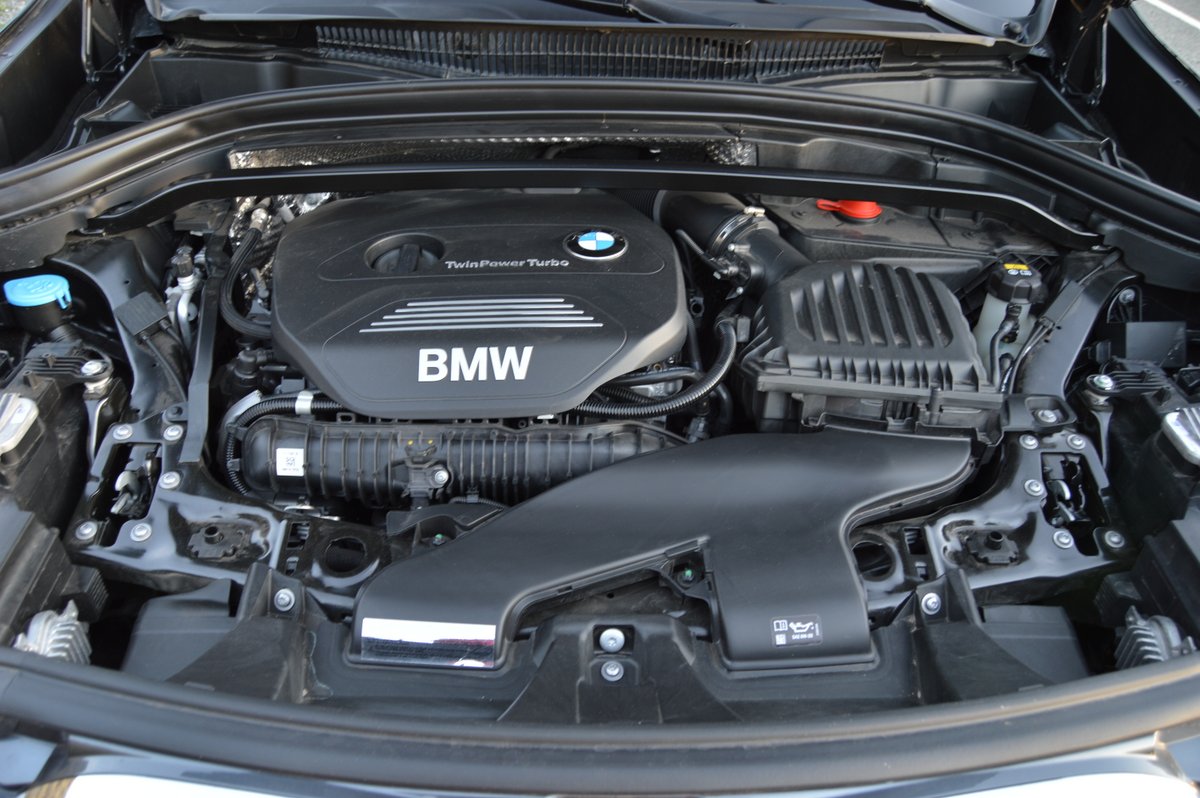 Should such practicality leave you unimpressed, there's always the promise of cracking performance to keep you enticed. This time around, the X1 offers just one power train for North America, the 2.0 liter TwinPower Turbo, which makes 228hp and 258 lb.-ft. of torque. Tech addicts will enjoy monitoring engine output through virtual gauges called "Sport Displays." Use the iDrive controller between the front seats to select Main Menu, then ping Sport Displays. Brightly illuminated gauges showing Power and Torque then appear on the 6.5 inch central dash screen. These provide real time value readings, with bugs set to record high values. You'll be surprised at how frequently you reach peak torque (at just 1250 rpm), and how infrequently you max out horsepower (at 6500 rpm).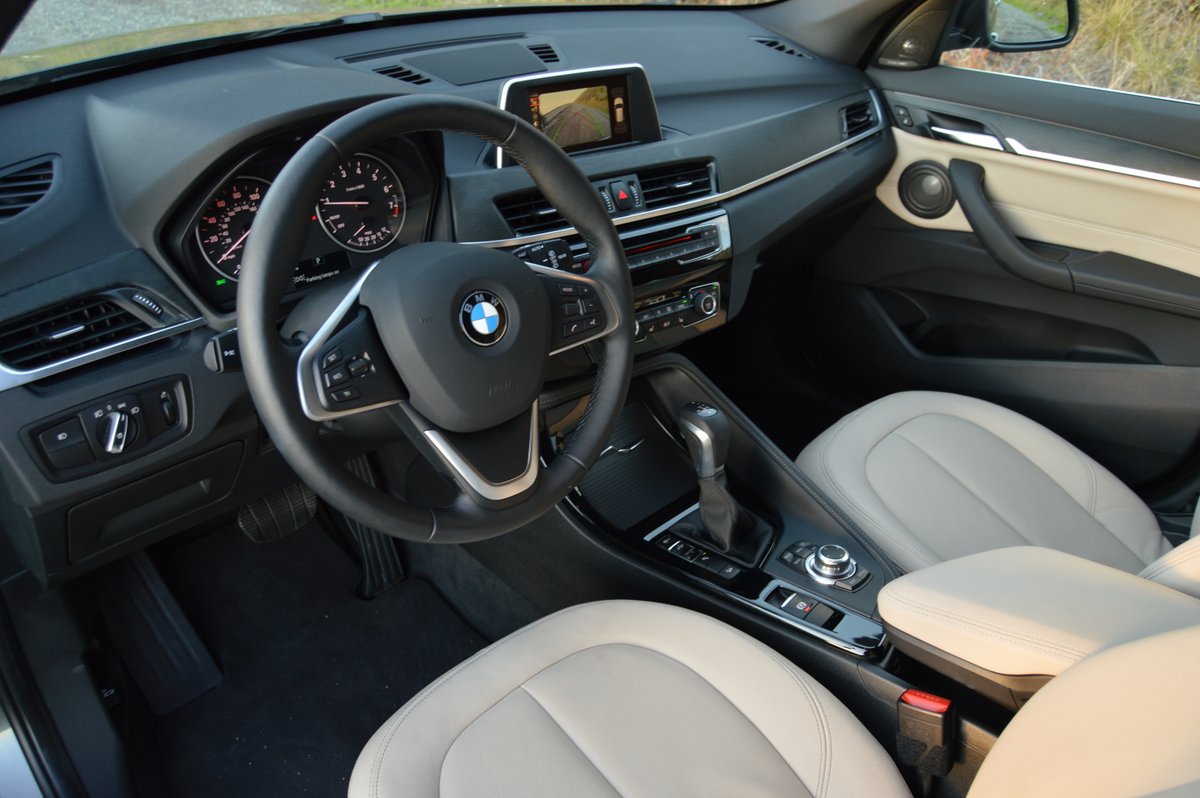 When a possible passing situation presented itself, I slotted the console mounted lever into the Manual gate, and bumped the shift stick forward as many times as it took to select 2nd gear from the 8 available ratios. Then the X1 was ready to do some serious traffic shredding. Especially athletic on rain slicked pavement, this petite sports utility leads the mini-SUV pack in all-weather traction. Mid-turn, lean on the power as hard as you can, and you'll find it impossible to break either end of the X1 loose.
BMW has redesigned its xDrive system with new hardware that occupies less chassis real estate while providing improved fore/aft torque distribution. To be sure, the tall and boxy platform will pitch a bit when goosed in a turn. Though this characteristic requires minor horsing from the wheel, forward bite never disappears. Thanks to standard M-Sport suspension, intelligent all-wheel-drive, and standard issue 18 inch Y-Spoke light alloy wheels, the X1 is able to maximize grip from Pirelli's run flat version of the legendary P7 Cinturato (225/50R18).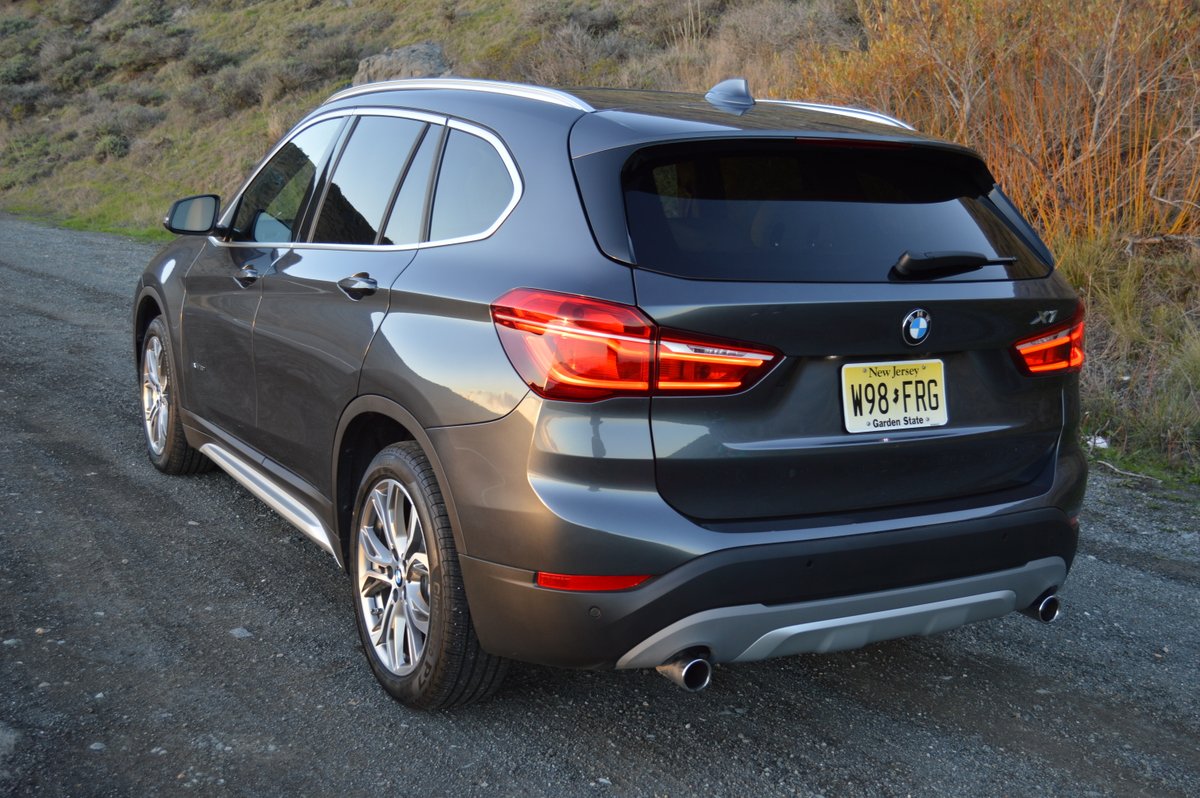 With a few notable exceptions, the cabin configuration of the new X1 is first class BMW. Bear in mind that our sample vehicle benefitted from the following 10 Premium Package upgrades: power folding mirrors, garage door opener, keyless entry, panoramic moonroof, auto dimming mirrors, lumbar support, ambient lighting, LED cornering headlights, and one year satellite radio service. The LED headlights hone in on back road apexes like a laser. Just the Panoramic moonroof and LED lights justify the $3,250 extra expense of the Premium Package.
2016 BMW X1 xDrive 28i
Engine: 2.0 liter inline 4 cylinder turbo
Horsepower: 228hp
Torque: 258lb.-ft.
Fuel Consumption: 22MPG City/32 MPG Highway
Price as Tested: $45,220
Star Rating: 9 out of 10 Stars
Related posts: