CHEVROLET CRUZE ECO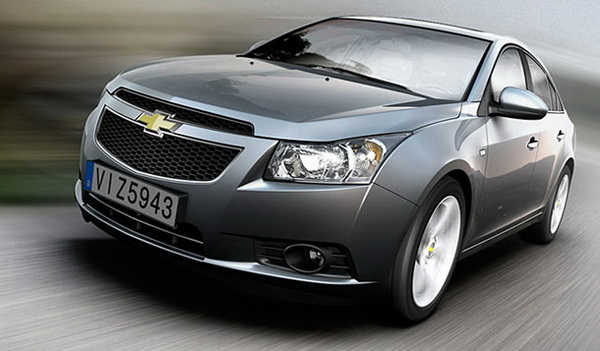 When we first drove the Cruze last summer, we were pleasantly surprised by its upscale interior and polished road manners. We were also impressed by the turbocharged motor residing under the hood, which offers a robust amount of torque for its modest 1.4L size. The tiny engine helps with efficiency too, as even the regular Cruze earns an EPA rating of 24/36 with its 6-speed automatic transmission.
Opt for the Eco model and those numbers improve to a downright remarkable 28/42 mpg. The Eco model features a host of fuel saving modifications, including a 6-speed manual transmission with taller gear ratios, lower front air dam extension, rear spoiler, lowered ride height and revised underbody panels, lightweight 17-inch alloy wheels wrapped in low-rolling-resistance tires, and a front grille shutter that improves airflow at higher speeds.
Despite all of these changes, the Cruze Eco remains fun to drive and still offers near-luxury levels of interior quality and refinement. Perhaps the best part about the Cruze Eco is that it stickers at a very reasonable $18,895. Folks looking for hybrid-level fuel economy without the inflated hybrid price should give this Chevy a serious look.

Jump to the details for each car by clicking the image or navigation link below.
Related posts: