LEXUS CT 200h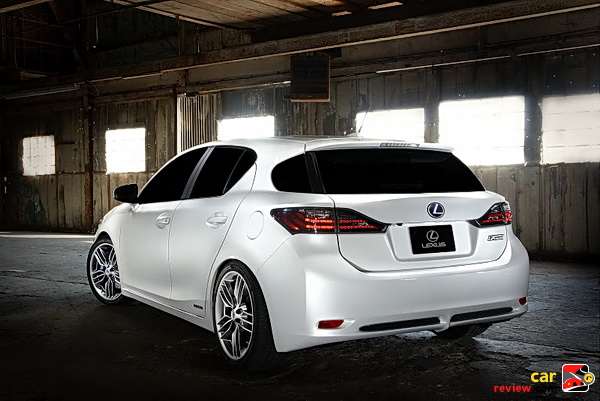 What would happen if you took a Toyota Prius and restyled it into a hip looking hatchback, and then dressed up the interior to luxury car specifications? You'd have yourself the new Lexus CT 200h. Although offering a Prius in fancy clothes might seem silly to some, the CT 200h is actually a compelling product in the entry-level luxury category.
From a performance perspective, there isn't too much to get excited about. The Lexus CT 200h features the same 1.8 L 4-cylinder engine and associated hybrid hardware that motivate the Prius, which means this isn't exactly a sports car. There is a sport mode that helps keep the engine and CVT in the optimal RPM range for acceleration, and the chassis and suspension are actually very well sorted. We even had a chance to take the CT200h for a few laps around the track at Mazda Raceway Laguna Seca, and despite the limited acceleration, the car performed surprisingly well. Turn-in response is crisp and the car remains composed through the corners.
When not trying to race from apex to apex, the CT 200h offers significant fuel savings over conventional gas powered cars, with a combined EPA fuel economy rating of 42 mpg. This is definitely less than the 50 mpg available from a Prius, but then no one will confuse a Prius for a more sporty luxury car, and the CT200h is still one of the most fuel efficient cars on the road today. With a base price of $29,120, the CT200h also doesn't carry much of a luxury premium; a fully loaded Prius will set you back almost as much coin. With hatchback practicality, Lexus refinement and creature comforts, and fuel efficiency well ahead of the rest of the pack, the CT200h is an intriguing option in the growing number of high-mileage cars.
Jump to the details for each car by clicking the image or navigation link below.
Related posts: