By David Colman
Hypes: Torque Factory, Useful Overall Design
Gripes: At 4,015, Could Use Jenny Craig
If Dodge had fielded this Challenger in the Trans-Am Series back in 1970, neither the Bud Moore Mustang nor the Roger Penske Camaro would have won a single race, let alone the series title. Today's street legal, emissions-legal Dodge will out-accelerate and out-handle any Trans-Am car from the golden years of that historic race series. The beauty of the Challenger R/T is that you can still buy the ultimate factory hot rod down at your local Dodge dealer for the bargain base price of $37,995.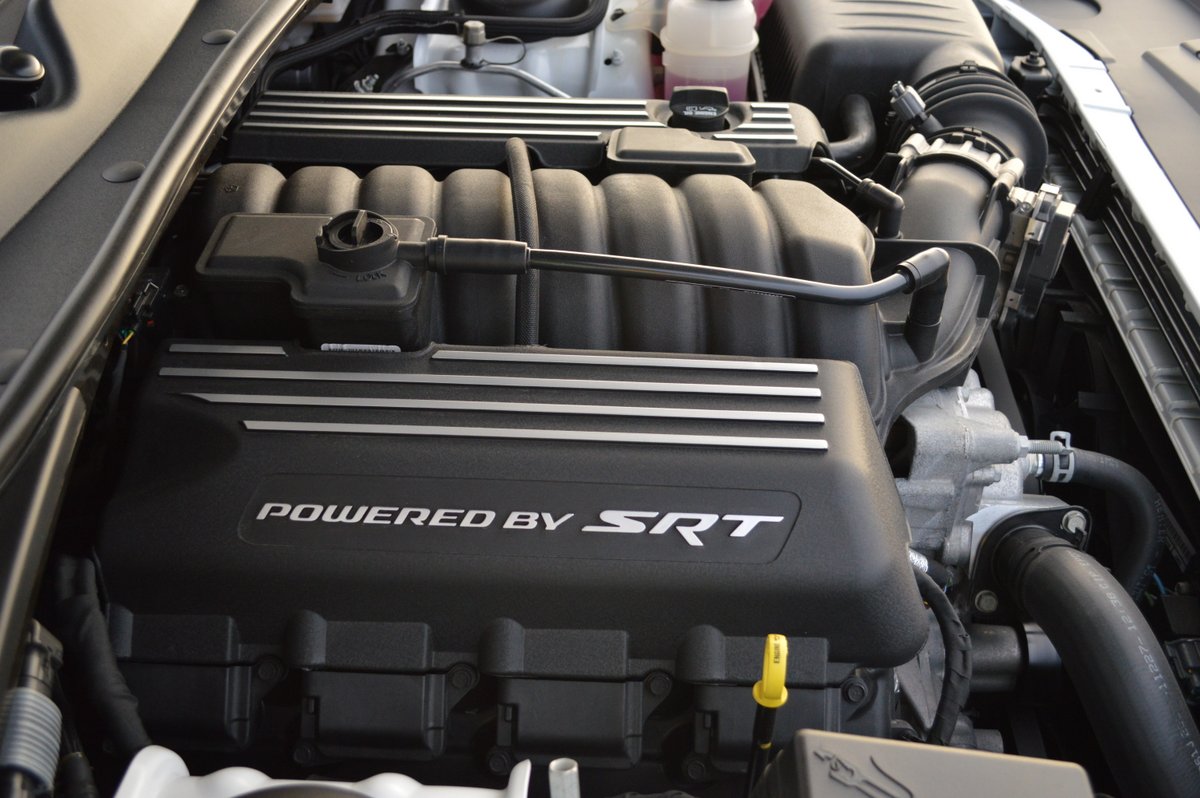 That opening gambit will get you all the basic building blocks: the ultra powerful SRT version of the 6.4 liter HEMI engine good for 485hp and 475lb.-ft. of torque coupled to a 6-speed manual transmission. This drive train insures you will post 0-60mph runs of 4.2 seconds. Challenger is such a solid design that even Consumer Reports has awarded it one of their hard-won "Recommended" Check Marks. It's comparatively easy to use on a daily basis because entry and exit are unimpeded, the rear seat will genuinely transport 2 adults, and the trunk itself is huge at 16.0 cubic feet. The visibility for such a sleek design is actually quite good. However, the flying buttresses that fair the roof into the trunk do impede three-quarter rear vision. But compared to the fox-hole like cockpit of the new Chevy Camaro, the Challenger is a sightseeing delight.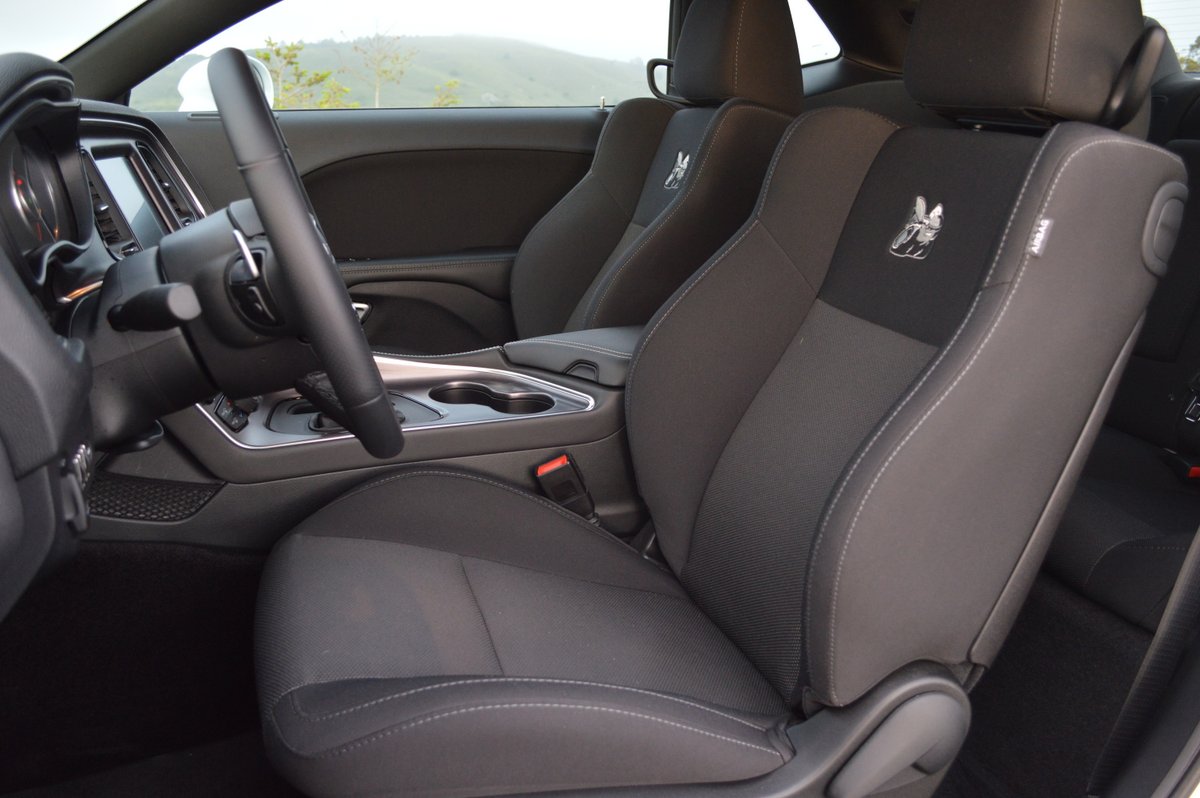 While it's nice to know that the Challenger is useful from a practical standpoint, utilitarian virtue is not the reason to select it as your daily drive. Rather, incredible acceleration is the bottom line selling point here. Our test Dodge sported a few improvements over stock, which made driving it even more enjoyable. Start with the bargain-priced ($1,195) Scat Pack Appearance Group. This option replaces standard front seats with "Premium Cloth High Performance Seats" that grab you and retain you when you're driving hard, yet still permit easy curbside access when climbing in or out. They're even festooned with the Scat Pack's angry HEMI bee logo on the headrests.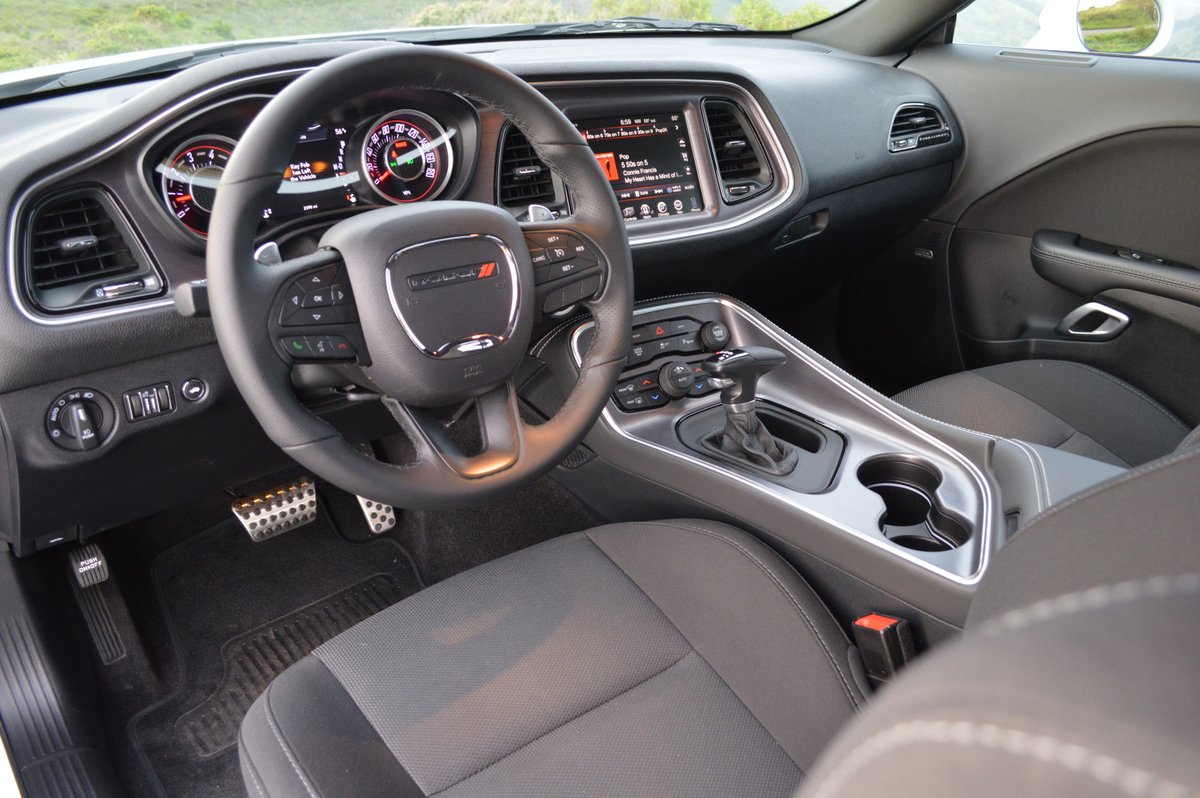 The bee motif carries over to a couple of flat black tail stinger stripes which the owner's manual cautions you to polish only with specific cleaning products. Other Scat Pack niceties include HID headlights, a gloss black grill insert and a flat black external fuel access door. The overall appearance of our test Challenger, finished in "Bright White Clearcoat" was muted and handsome, with enough visual prompts to identify its exceptional DNA to the wary, but not so many as to alert every cop on the block to its presence.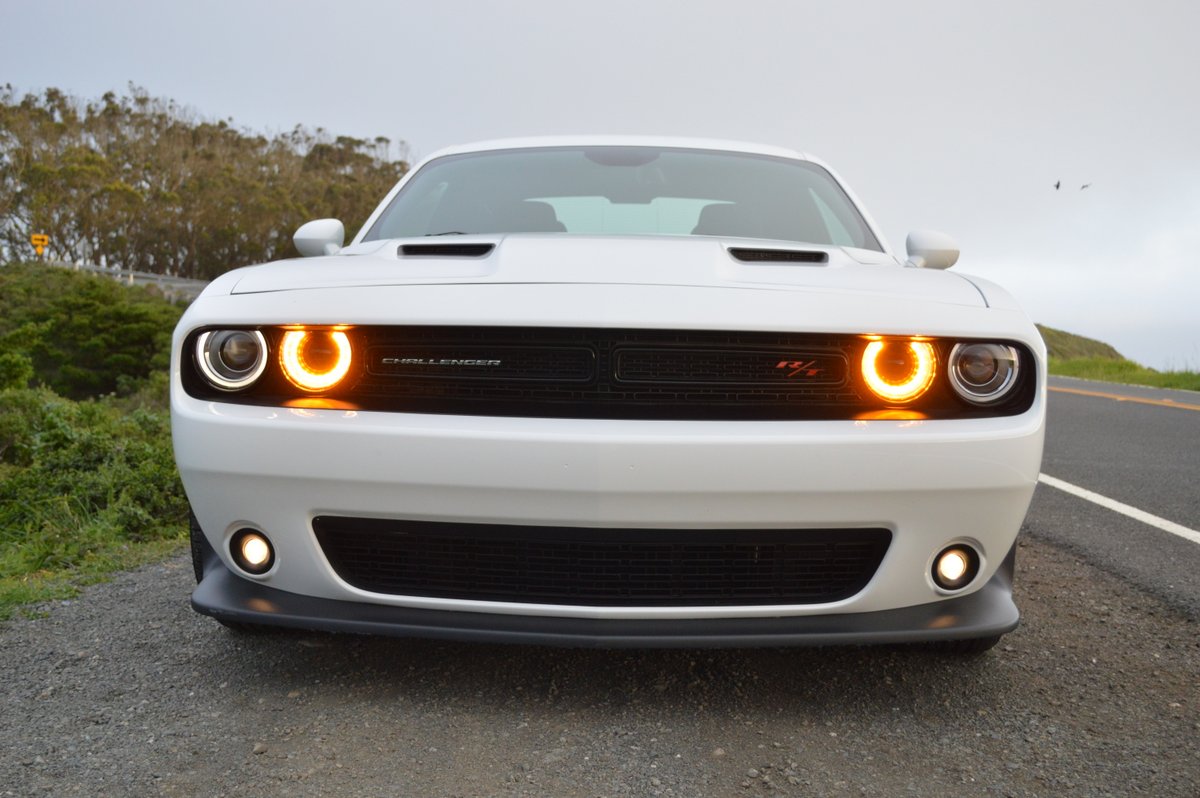 That stealth aspect of the white Challenger is a very good thing, because this is such an exceptionally fast Dodge that racer boy graphics are the last thing you need to attract attention. You may recall that when Barry Newman evaded the law from coast to coast in the epic film Vanishing Point (1971) the car he chose for the job was a white first generation Challenger. This latest tribute to that original car betters it in every way.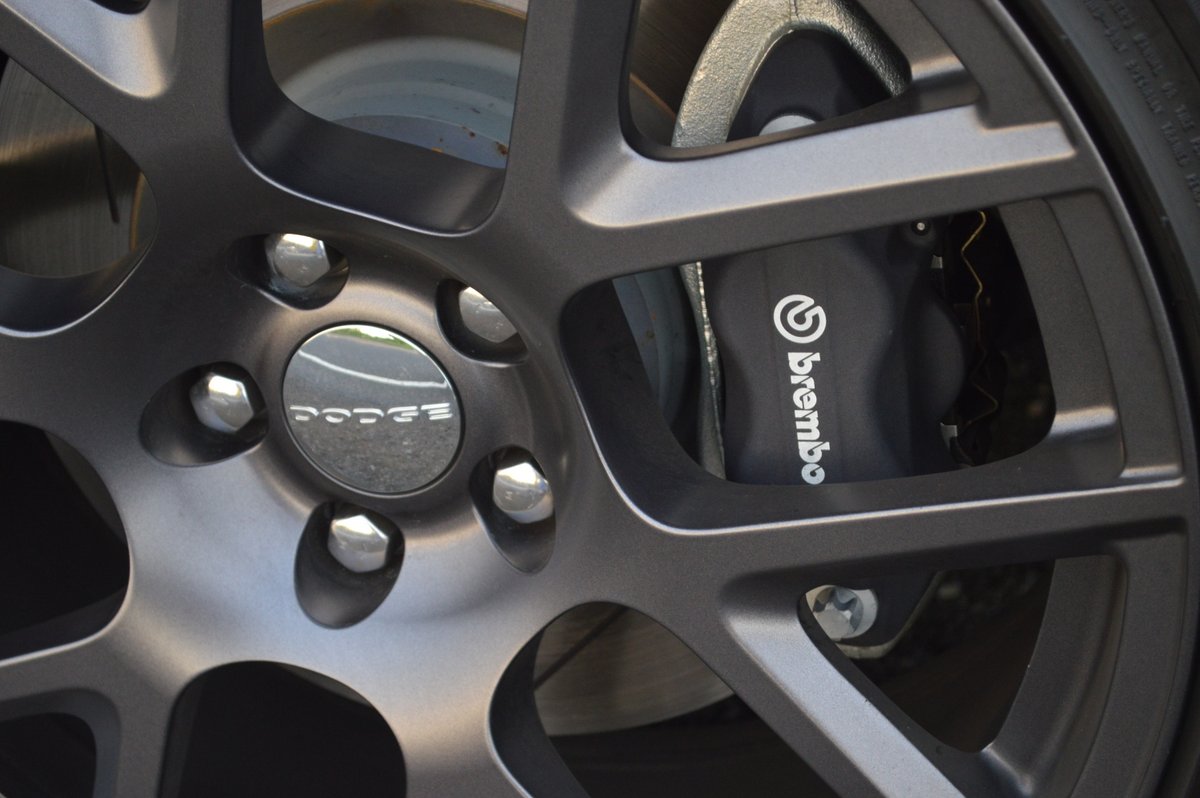 The R/T version we drove also employed Dodge's terrific 8-speed TorqueFlite automatic transmission ($1,400 option) to spread the HEMI's wealth through the rear wheels. This gearbox is without question the sturdiest, most precise shifting automatic on the market today, with a pair of aluminum paddles affixed to the steering wheel and a specific manual gate built into the floor-mounted palm-shaped shifter. Because of the 8-speed array, you will find that 2nd gear runs out at about 45mph, but a shift to 3rd is easily accomplished with the right hand upshift paddle. You will never lack for torque or the proper gear to apply that torque. Although I'm a firm believer is manual transmissions, I would order my Challenger with the TorqueFlite automatic.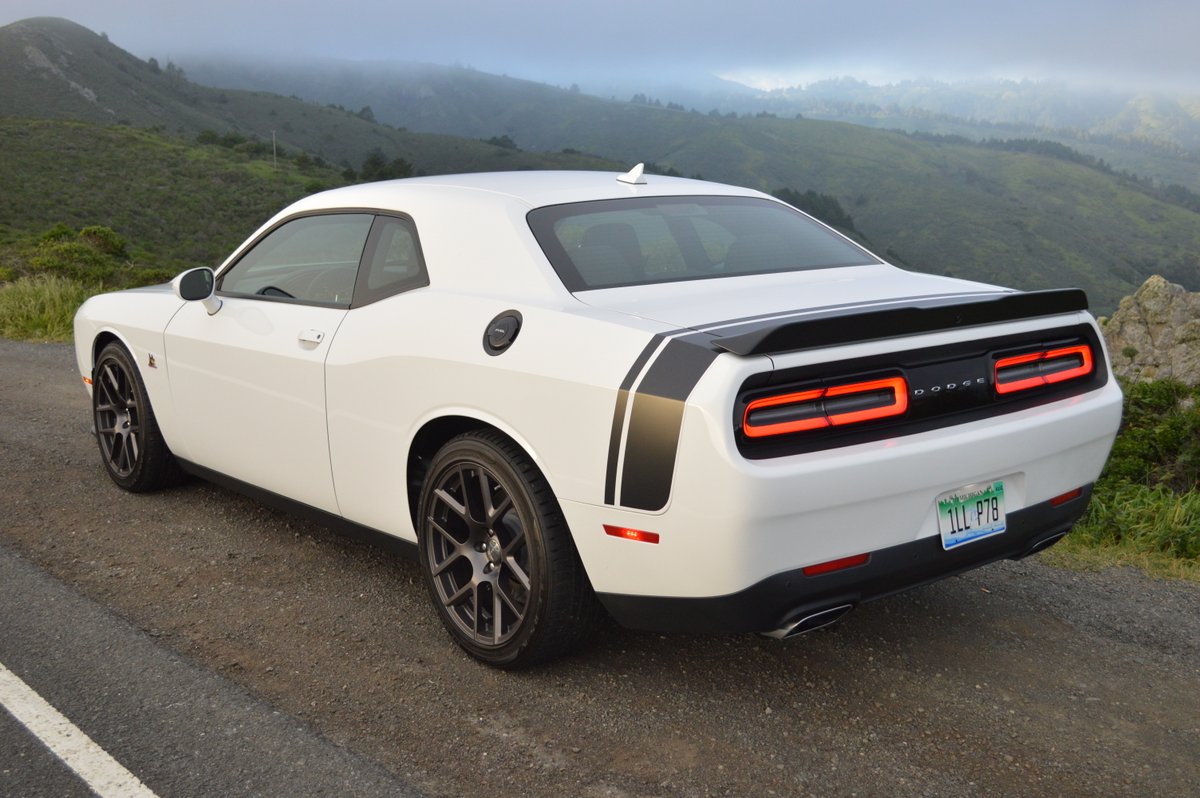 I would also definitely bump the bottom line by another $1,095 by opting for the handsome and understated 20×9 inch "Hyper Black II Forged Aluminum Wheels" which carry Goodyear RS-A Eagle tires (245/45R20). The Goodyears provide a high tread wear rating of 440. Consequently, they don't provide enough traction to manage the HEMI's torque. It's almost impossible to launch this beast without leaving rubber in first gear. To improve the situation, either replace the Goodyears with something stickier, or opt for the SRT 392 version of the Challenger (base price: $50,195) which comes equipped with 275 section width Pirelli P Zero tires. But rest assured that no matter which Challenger you chose, you will be driving the best muscle car available today.
2016 Dodge Challenger R/T Scat Pack
Engine: 6.4 liter V8 SRT HEMII
Horsepower: 485hp
Torque: 475lb.-ft.
Fuel Consumption: 15 MPG City/25 MPG Highway
Price as Tested: $43,375
Star Rating: 10+ out of 10 Stars
Related posts: