By David Colman
Hypes: Excellent Power and Handling
Gripes: Door Lock/Unlock Procedure Cumbersome
Looking at it, you'd never guess this big salami of a minivan will handle any road course in America with surprising competence. When Honda first introduced the Odyssey ten years ago, I had the opportunity to drive it on the very challenging road course at Barber Motorsports Park, near the Honda plant in Lincoln, Alabama where it is built. Although most journalists that day were intimidated by the sheer size and bulk of the Odyssey, it quickly became apparent to me that this minivan would be more than happy to cut a fast lap time without any drama at all. The fully independent suspension of the Odyssey is responsible for its precision behavior: MacPherson struts front and double wishbones rear. In the years since introduction, the Odyssey has retained its basic balance and controlled ride quality, If anything, its handling has improved with the addition of Michelin's latest MXV4 Primacy tires (235/65/R17) which stick well when pressed, but also afford a plush ride thanks to their tall sidewalls.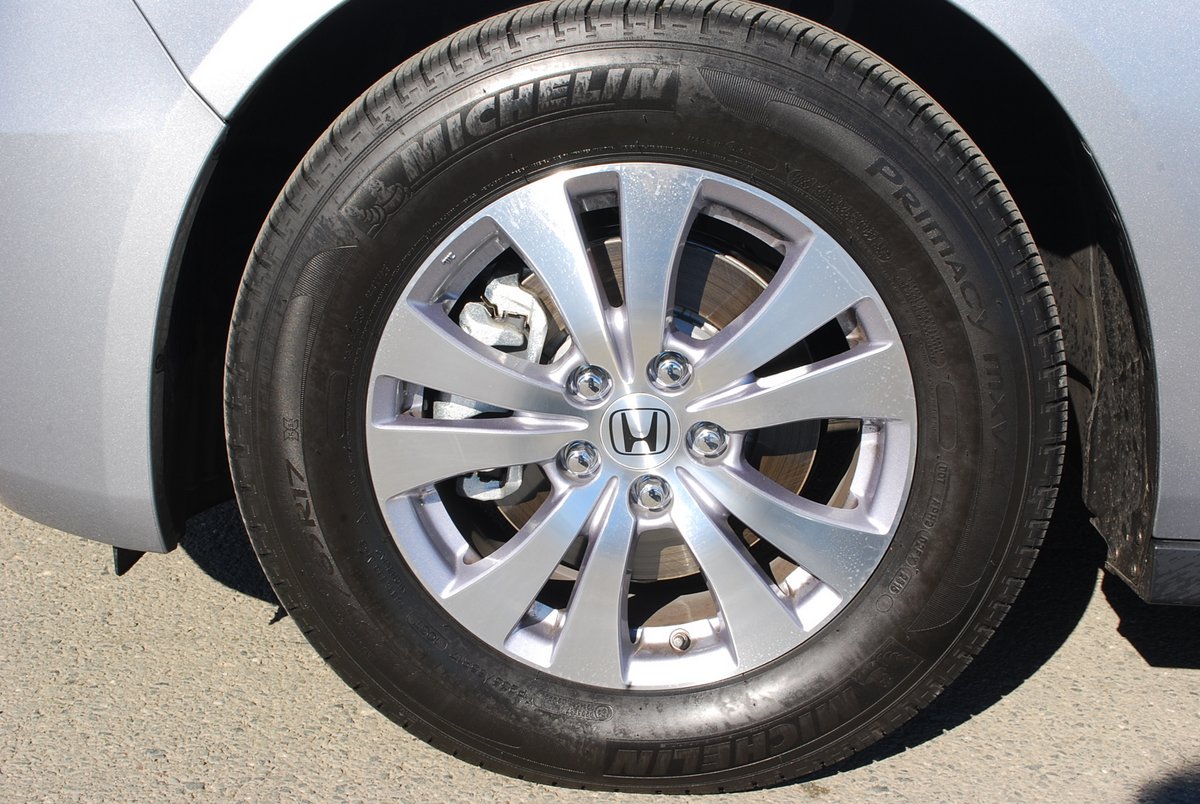 Driving the Odyssey is more akin to piloting a yacht than driving a car. You sit tall on the bridge with a wide ranging view of surroundings. Honda has thoughtfully provided wind- wing style triangular windows behind the exterior rear view mirrors. These little panes of glass go a long way to improving peripheral vision from the driver's seat. Also simplifying your evaluation of adjacent traffic is a marvelous standard feature called LaneWatch, which uses a camera embedded in the right side mirror to display side traffic when you signal a lane change or right turn. You can elect to display this view all the time by depressing a button on the tip of the turn signal stalk.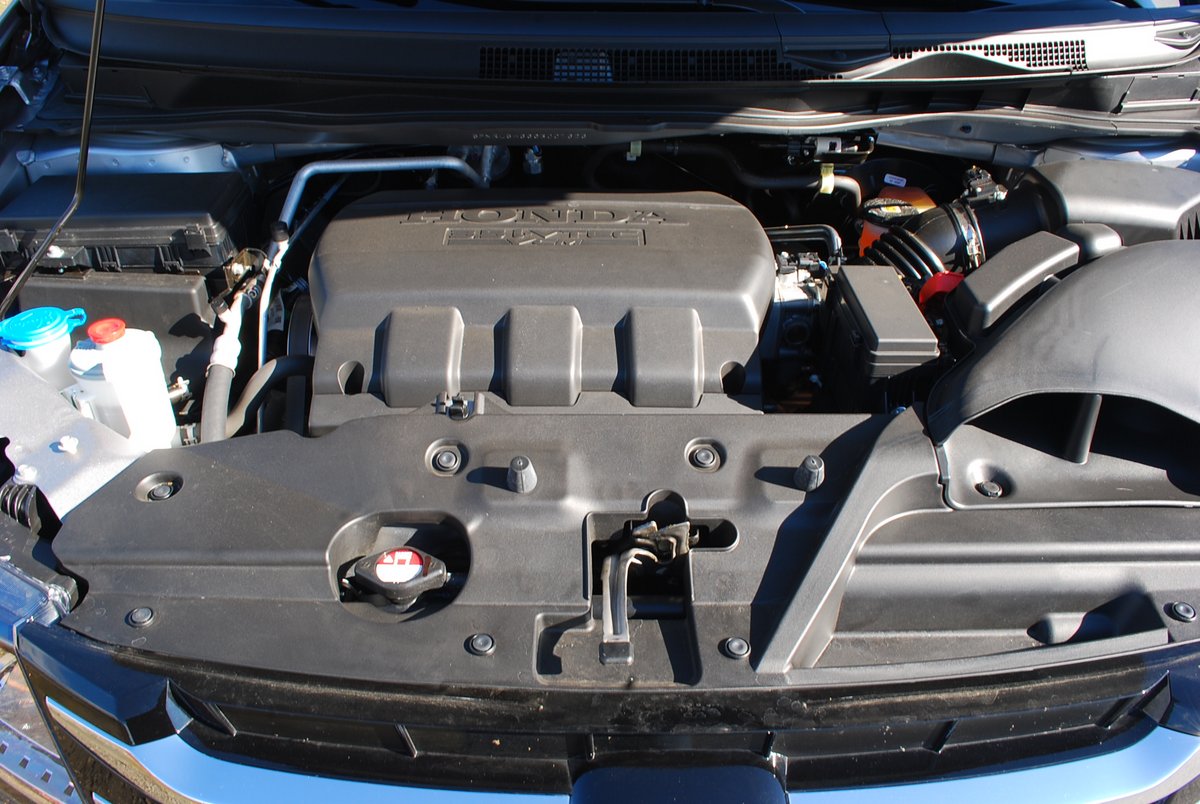 With 248hp, the Odyssey's 3.5 liter V6 drives through a proper 6-speed automatic transmission (no CVT here). This efficient source of power is more than adequate to propel the 4,530lb. van when you need to match speed with faster traffic in freeway merges. The V6 is quite highly tuned, with double overhead cams, 24 valves, and variable cylinder management that reduces output by cancelling cylinders when cruising. As a result, the Odyssey manages 28 MPG on the freeway. It will also tow a 3,500lb. trailer. This economy is quite surprising in view of the its generous proportions: 202 inch overall length, 118 inch wheelbase. These dimensions are comparable to Chevy's Suburban or GMC's Yukon. And with its 61.5 cubic feet of cargo room, this Honda puts to shame those jumbo SUVs, with their 47.5 cubic feet of volume.
Our test Odyssey represents a substantial value at its base price of $34,425. The bottom line swells by an extra $1,050 to cover installation of a DVD rear entertainment system with a 9 inch display screen. This unit is normally a $2,000 value, but if you elect to buy the SE Odyssey, Honda will cut you a $950 price break. The interior of the van is lso teeming with yacht-like indulgences. The driver gets a 10-way power seat, the front passenger a 4-way power throne. Standard is 3 zone climate control, with a thermostat like device mounted on the B pillar that looks like the one you set in your house. To accommodate passengers in each of three rows, Odyssey gives you 41 inches of legroom up front, 32 inches in row two and 29 inches in row three. This is a true 7 passenger bus. Both rear sliding doors are handle actuated to open and shut automatically. These work great as long as you have first gone to the trouble of hitting the unlock button on either the keyfob or the front door armrests. Otherwise you can tug all you want and the doors won't open, which proves rather annoying. Also missing from the specification sheet is automatic actuation for the rear cargo door, and heated front seats. The Odyssey is otherwise so fully equipped that both features are conspicuous by their absence. If Honda can include heated seats standard on their $21,000 Fit, they should certainly provide them on this $34,000 van.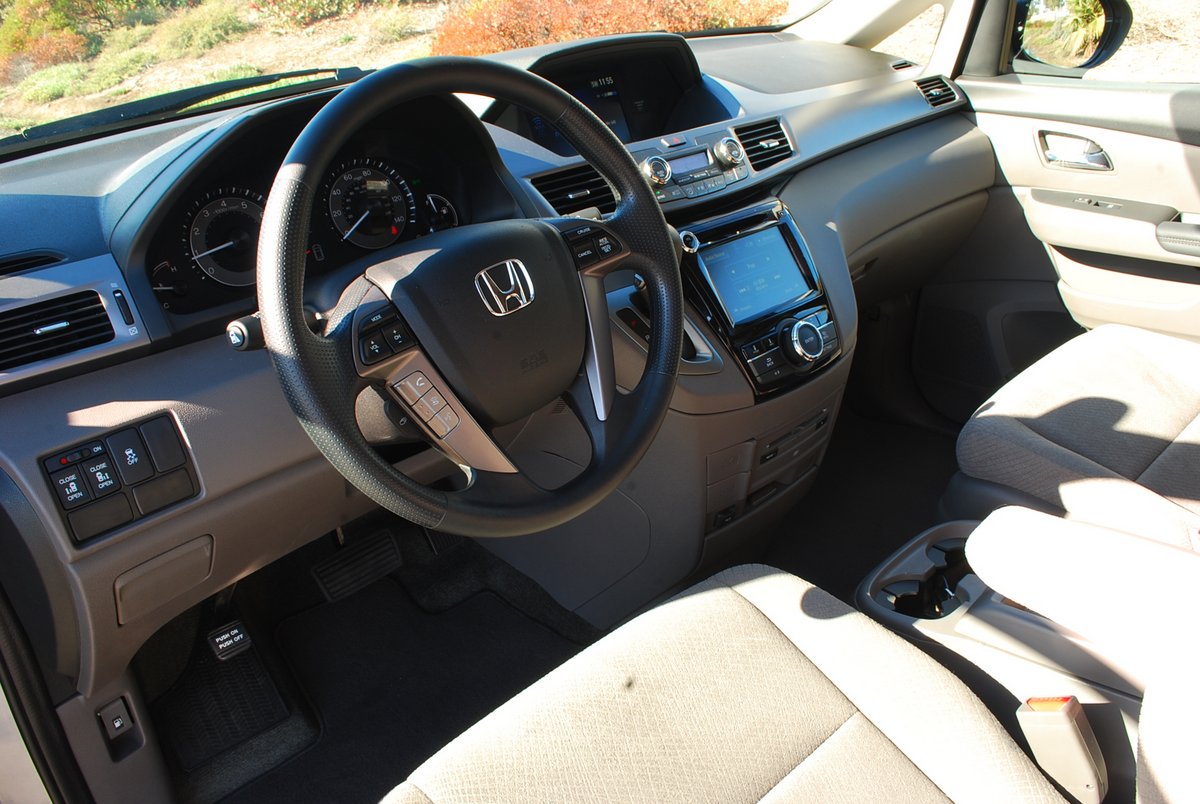 If you need to transport a team, or seek a heavy cargo mover, you will be pleasantly surprised by the efficiency of this Honda. While Honda never uses the word "sport" in any description of the Odyssey, its fine handling nevertheless merits your attention. You don't have to sacrifice precision steering, or tenacious cornering grip to achieve purposeful packaging of people, pets and parcels.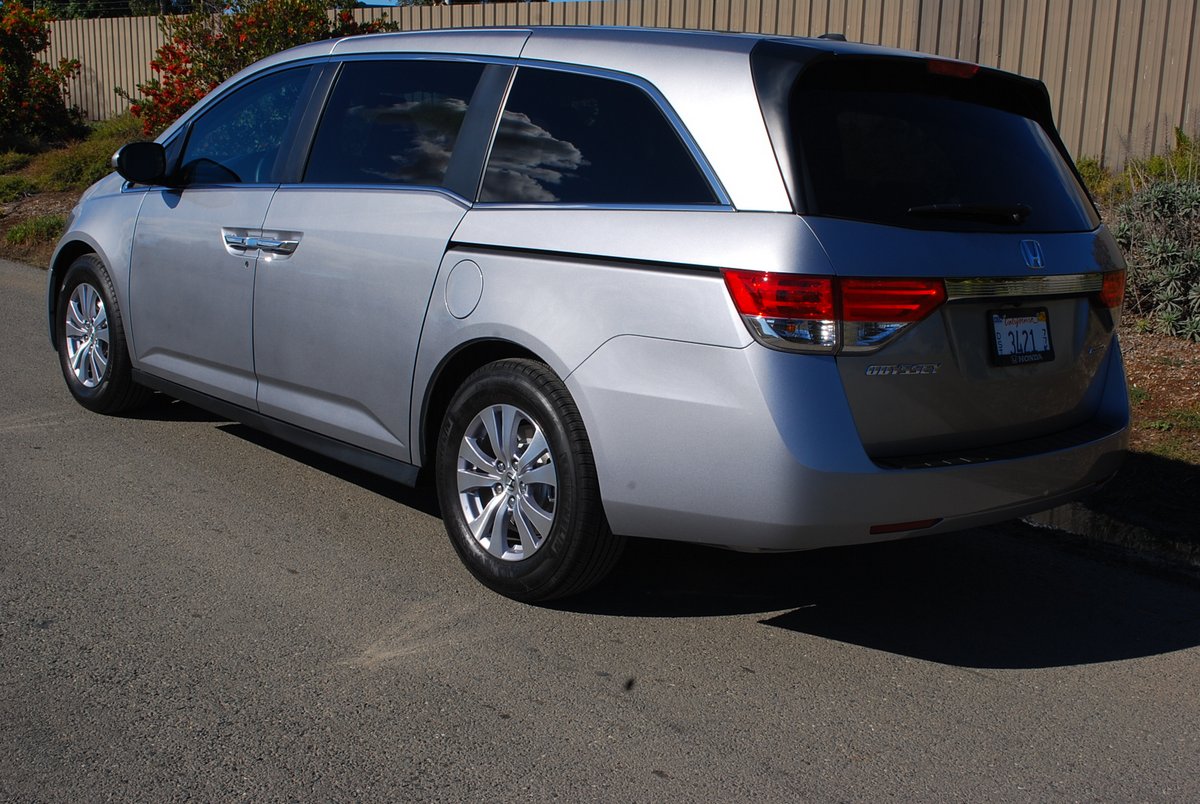 2016 Honda Odyssey SE
Engine: 3.5 Liter V6, DOHC, 24 Valves, i-VTEC, Variable Cylinder Management
Horsepower: 248hp
Torque: N/A
Fuel Consumption: 19 MPG City/28 MPG Highway
Price as Tested: $34,255
Star Rating: 9 out of 10 Stars
Related posts: