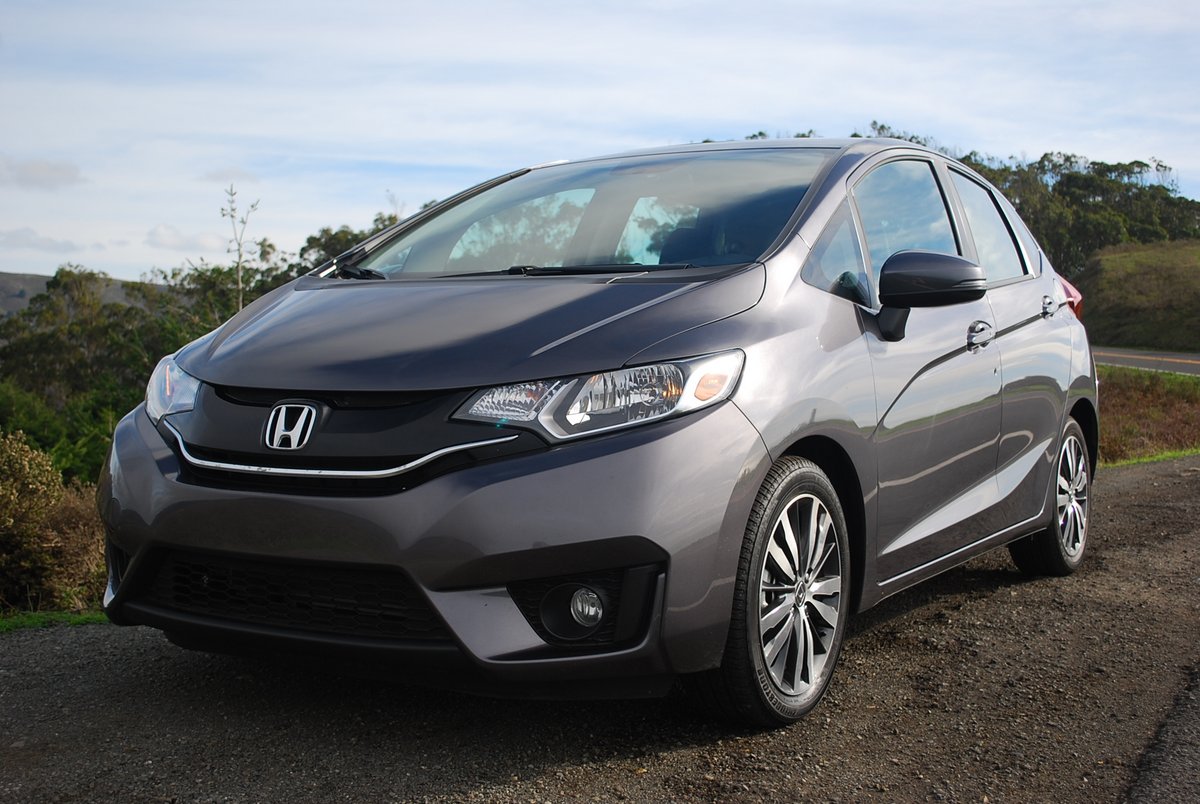 By David Colman
Hypes: Revamped Styling and Interior Packaging
Gripes: CVT
This Honda will fit into your plans if you need an affordable and dependable sedan with enough interior room to belie its modest exterior dimensions. Honda has repackaged the Fit for 2015, extending space inside while retaining sub-compact length (160″), height (60″) and width (67″). Because wheelbase (99″) has grown by an inch, there's more legroom for rear seat passengers. The rear seats are also notable for the fact that their bases are open, allowing you to store parcels or shopping bags beneath them. The Fit's aft cargo area benefits from hatchback access, and its flat floor extends into the passenger compartment when you drop the rear seats flat. Doing so maximizes use of the Fit's generous 24 cubic feet of storage space.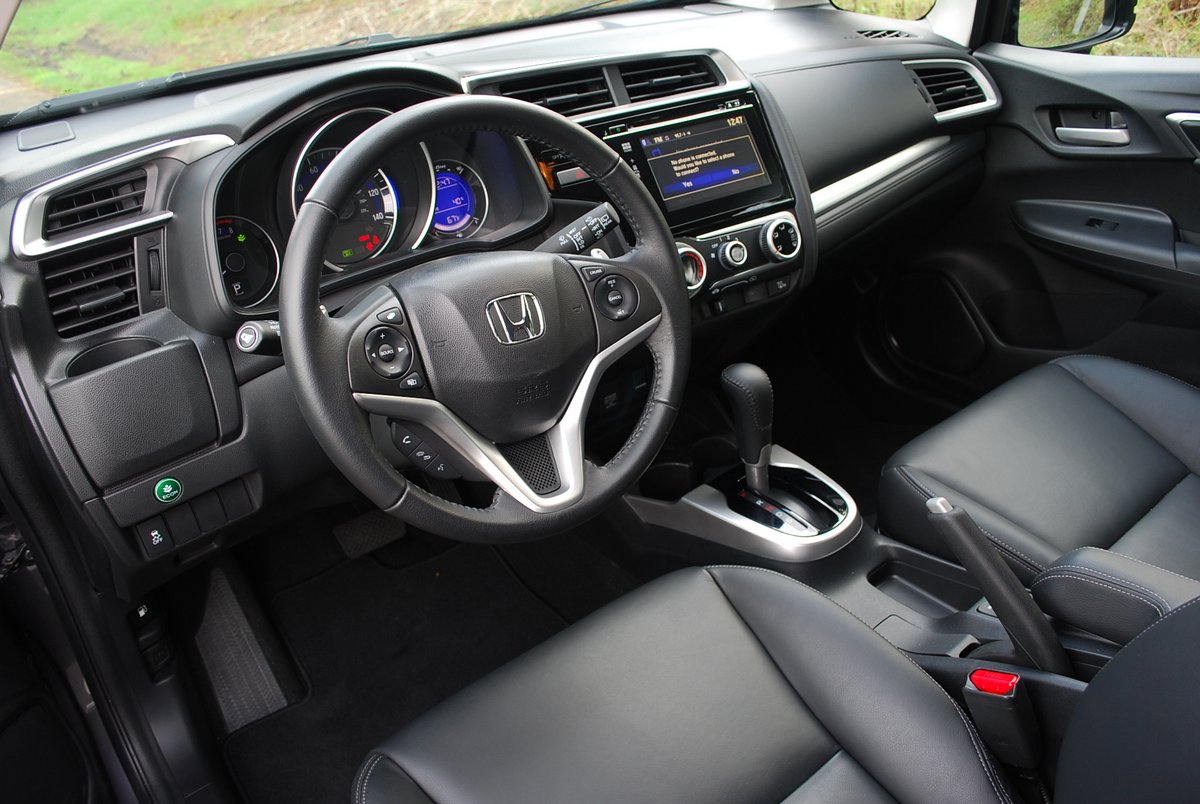 Inside the cockpit, you'll immediately notice that Honda has upped the Fit's finish, with leather trimmed seats and a leather wrapped steering wheel. That steering wheel also offers easy to use cruise controls on the right spoke, and equally intuitive radio selection and volume buttons on the left spoke. In the case of volume control, the spoke-mounted unit is particularly welcome since the alternative is a display-screen mounted virtual slide adjuster that's both hard to find and slow to react to your input.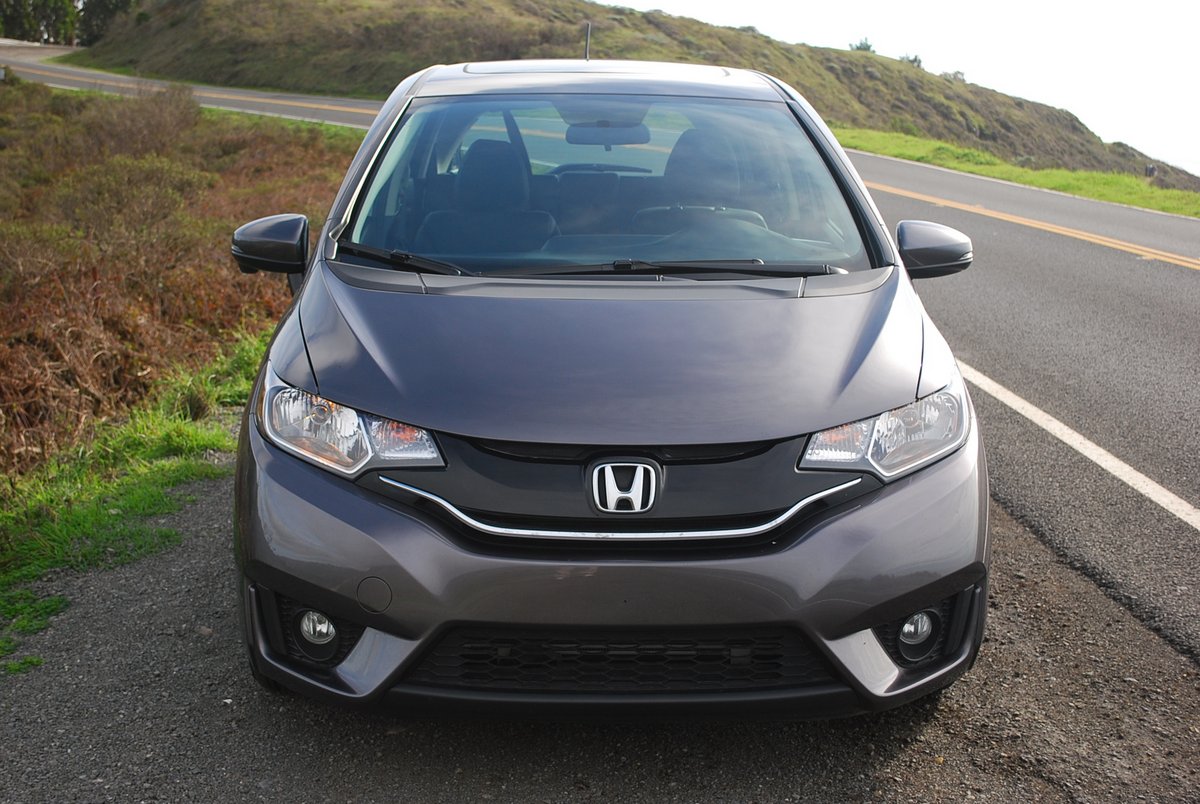 The Fit has molted for 2015, losing its chubby face and cute baby curves in favor of a more mature and assertive bullet-nosed look. The difference is especially noticeable from the front, where a wraparound intake-cum-headlight fascia replaces the previous model's doe-eyed innocence with a snarkier squint. Sharply chiseled beltline and rocker panel air channels now impart movement missing in the bland styling of its predecessor. The 2,450 pound Fit is so light it requires minimal foot ware: 185/55R16 Bridgestone Turanza EL470 tires mounted on standard 16 x 6 inch alloys do the job at each corner. But even the tiny Fit dwarfs this minimalist wheel/tire combination. Cornering hard will convince you that an upgrade in tire size or wheel width would improve adhesion under duress.
The 1.5 liter engine now produces 130hp, 13 more than the previous Fit. This engine benefits from all the latest technology tweaks such as direct very high pressure fuel injection, and i-VTEC variable valve timing actuation of its twin overhead camshafts to produce both acceptable horsepower and torque (114 lb.-ft.) along with outstanding gas economy (35 MPG overall).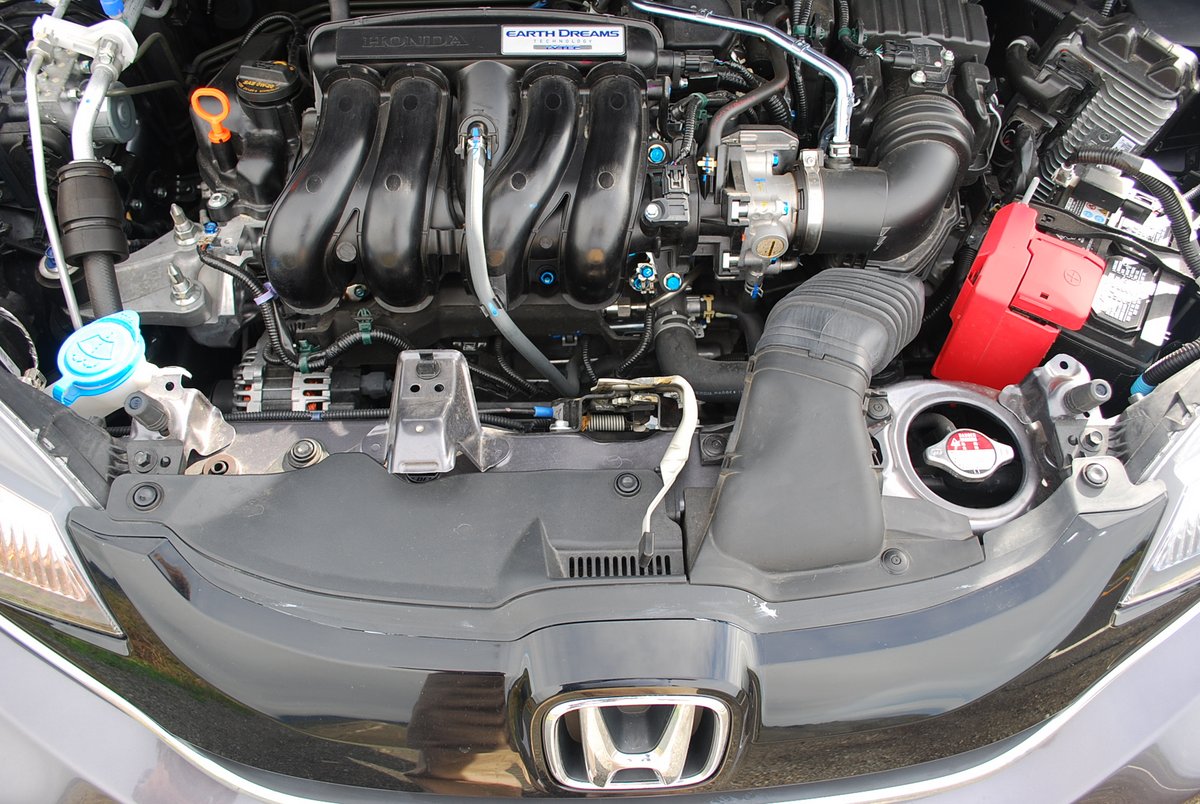 Our test Fit was equipped with a no-extra-cost automatic transmission, a CVT unit with a Sport Mode and paddle shifters on the steering wheel. The CVT's stick is mounted on the floor console, between the front seats. Next to it is a gear indicator panel that fails to illuminate when you have made a selection. For confirmation of that information, you need to refocus on the left quadrant of the instrument binnacle for a digital gear display. This poor correlation between stick and display is annoying.
Most of your driving time will pass without giving much thought to the CVT. Only when accelerating hard will you become aware of its tendency to spool the engine high into the rpm range for maximum thrust. This tendency results in lots of noise without much in the way of acceleration. Do yourself a big favor and order your Fit with Honda's excellent 6-speed manual gearbox, which instantly converts this grocery getter into a sports sedan.
Then you will have a finely crafted, fun to drive, lightweight package that is economical to buy as well as to operate.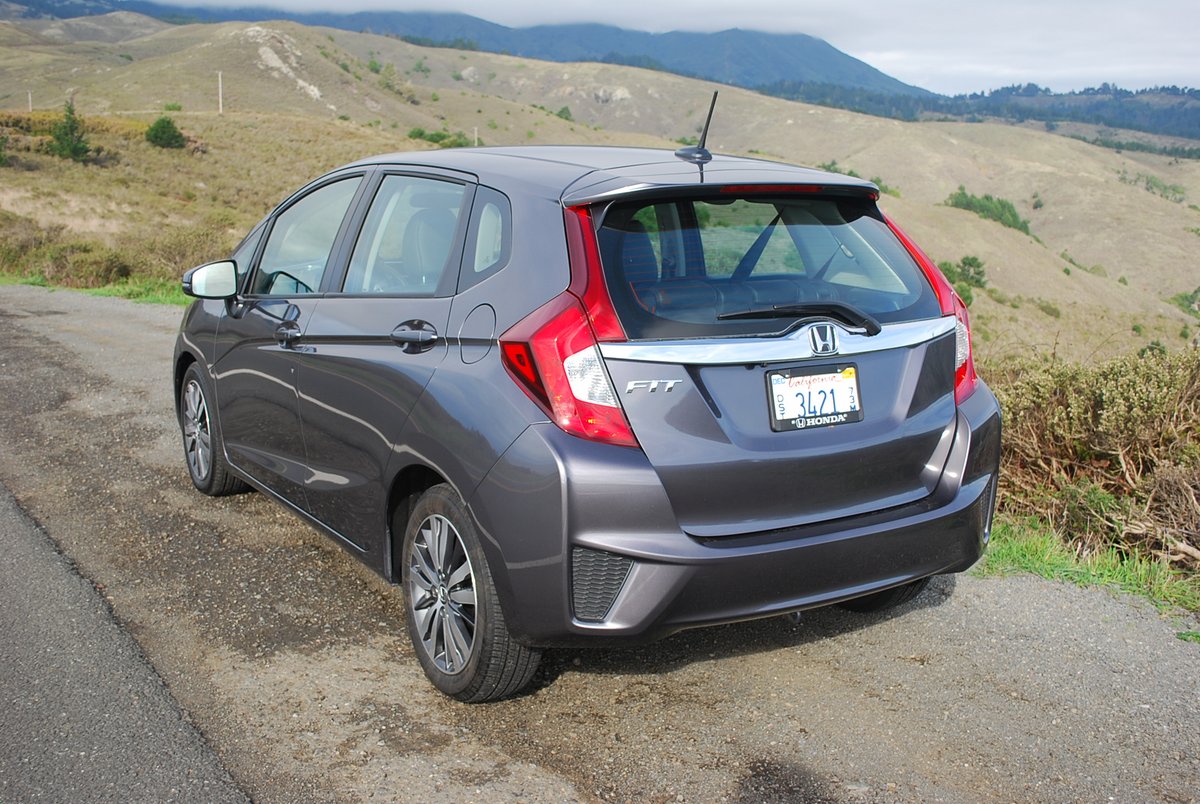 2015 Honda Fit EX-L
Engine: 1.5 liter inline 4, DOHC, i-VTECH, 16 valves, direct injection
Horsepower: 130hp
Torque: 117lb.-ft.
Fuel Consumption: 32 MPG City/38 MPG Highway
Price as Tested: $21,590
Star Rating: 7 out of 10 Stars

Related posts: