Mitsubishi, a niche car company long popular with the import tuner crowd, is rumored to be finally jumping into the hybrid game. And, supposedly, they will be doing what Toyota and Honda have not been able to do. Namely, build and sell a plug-in hybrid from the get go.
The more the merrier, I say. Of course, it would be even better if some car manufacturer were to make a performance hybrid of some sort. And Mitsubishi, starting with a clean sheet and given their performance background, could be a good company to do it.
Mitsu is will be rolling out a plug-in hybrid concept Outlander-based SUV at this month's Tokyo Motor Show. In addition to the hybrid Outlander, there are persistent rumors that Mitsubishi could be planning to use the green tech from the upcoming hybrid SUV in the next-generation of its top performance car.
The company's first use of the technology that will be shown in the PX-MiEV Outlander will supposedly make it to the streets in the next-generation Lancer Evolution, according to the UK's Autocar magazine.
Why is Autocar saying this? Because of what the Outlander hybrid has going for its unique hybrid system. Boasting a 140 mpg fuel economy, clearly the PX-MiEV has been planned with fuel economy in mind, but if you look deeper into the drivetrain, there are some interesting goodies to be found.
There is the use of a version of the Evo's S-AWC handling control system, ensuring that performance is not sacrificed. Also, there's the use of two 81 horsepower electric motors at each axle, meaning the PX-MiEV will be all-wheel drive, which also cold be used for performance. The "conventional" part of the drivetrain, a 1.6L gas engine, drives the front wheels and also serves as a generator for the car's lithium-ion battery pack.
The global economic down turn has forced Mitsubishi to push back the launch of the next-gen Evo until 2013, at the earliest, meaning that they will have plenty of time to take the hybrid package from the PX-MiEV show car and fit it into the new Evo, according to Autocar.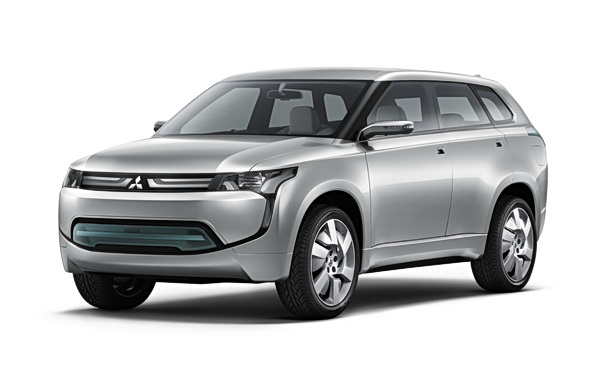 Source: LeftLaneNews
Photo from Flickr user viZZZual.com
Related posts: