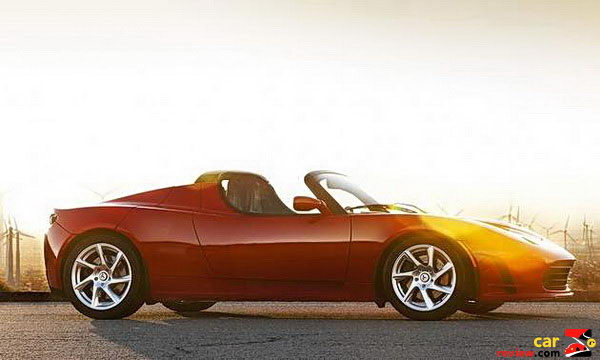 Tesla has sent out new photos of the "Roadster 2.5," which is the new version of its first electric sports car with a few new superficial elements. The updated Roadster 2.5 features minor enhancements, including a new front fascia with different diffuser vents and new rear diffuser. There also are silver or black forged wheels, new seats said to be more comfortable with better bolsters and more lumbar support, plus a power-control software to manage output in hot weather.

The interior is reinforced with an improved sound-reduction materials and an optional seven-inch navigation system. Some of the upgrades will be available to existing Roadster owners as upgrades.
Pricetag remains in the stratosphere at $109,000.
Tesla CEO Elon Musk said the Roadster remains a priority for his company, even though Model S is consuming much of its resources.
"These improvements are a direct result of customer feedback and come only a year after release of Roadster 2.0, showing an exceptionally rapid pace of innovation," he said in a statement.
Tesla has now sold more than 1,200 Roadsters to buyers in 23 countries. It claims the cars have logged a total of more than 5 million miles. Questions remain, however, over how the company can maintain its revenue stream. Tesla has a big gap ahead between when it will start making its next-gen EV sedan, the Model S, and when it stops selling the Roadster in 2011.
Related posts: