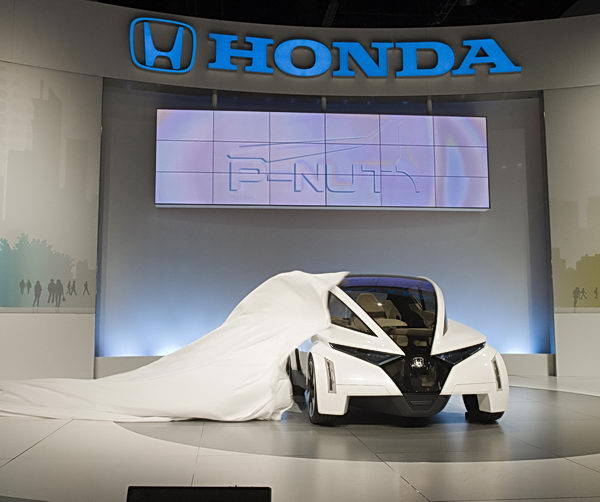 (Updated 12/07/2009)
Honda will reveal its P-NUT concept vehicle at the LA Motor Show in a few short days. Short for Personal-Neo Urban Transport, the P-NUT is described as a "futuristic concept for an ultra-compact, aggressively designed coupe". Information surrounding this new concept vehicle has been kept on the down-low such that Honda has revealed no other details – and not a single teaser image – of its latest concept. Check back after December 2nd and I'll post up photos of the P-NUT concept released from the show.
Honda says the P-NUT is a design study intended to peer 10 to 15 years into the future of urban transportation. The company says it studied what city-dwellers want in their vehicles, and the results guided this car's styling and packaging. The concept is a three-passenger affair, with a center driving position flanked by two rear seats. The layout was guided, Honda says, by the fact that most urbanites drive alone or with a single passenger and the designers' desire to create "mid-size seating room" in a so-called "ultra-compact" vehicle.
The super-short press release and photos from Honda are after the jump.
Related posts: