Sean reviews the 2012 Mazda CX9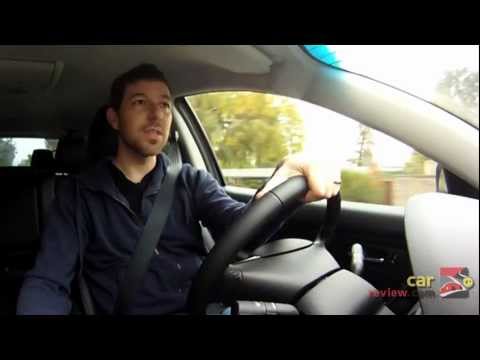 I'm a sports car guy. And therefore the prospect of a week in a massive SUV with third-row seating carries just slightly more appeal than stabbing myself in the leg with a dinner fork. But when the CX-9 showed up at our offices I was intrigued. After all, it's a Mazda, built by the same great minds who created the iconic Miata and RX-7, and they promise 'the soul of a sportscar' is instilled in their line of SUV's.
Pros:
Sleek, understated styling in and out.
Handles and drives like a slightly smaller, lighter vehicle.
Seats seven comfortably.
Cons:
Still not small or light.
Modest gas mileage.
Sleek and understated may also be bland.
Driving Impressions
Mazda's lofty claim that a seven-seat, 4,000lb pseudo-truck is designed to handle well is not far from saying a sumo wrestler was trained as a ballet dancer—it might be true to some degree but you still shouldn't get your hopes up. And this definitely applies to the CX-9. With big wheels and tires, tall ride height and seating position, there's no denying that you're behind the wheel of an SUV–body roll and brake dive are still present–but Mazda worked hard to sharpen the reflexes of the CX-9 to a more acceptable level. Good visibility and a better-than-average sense of where the CX-9's corners are help with tight mall parking situations. Compared to many vehicles in this class, the CX-9 felt almost as smooth and plush but notably less cumbersome.