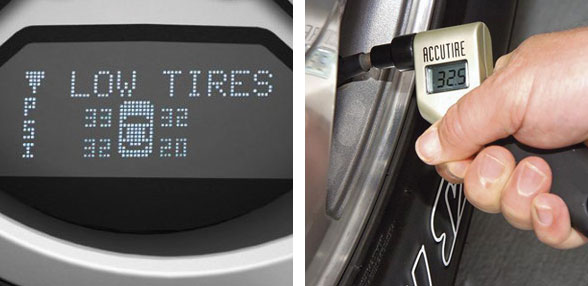 Maintenance – getting the most from your tires
Tire Pressure: While most people recognize the importance of maintaining proper tire pressure, many still find it a chore. Brake dust is messy, finding an air hose is a challenge and pressure gauges a can be fiddly. Nonetheless, it will always be worth the effort, especially when seasons change and the tire seal shifts.
Investing in a good air pressure gauge will make getting an accurate reading a snap. You can avoid brake dust grime by wiping off the cap and stem with a paper towel and windshield cleaner found at the gas pump. While service stations with a free, easily accessible air pump are never around when you need them, use the Internet to pin one down on a regular route to work or home. Finally, once properly filled, be sure to tighten the caps.
Recently everyone was reminded about the correlation between proper tire pressure and fuel economy. While this is certainly true, proper tire pressure is also critical to maintaining the ride, handling and braking characteristics of your car. It is as much about safety as it is MPG.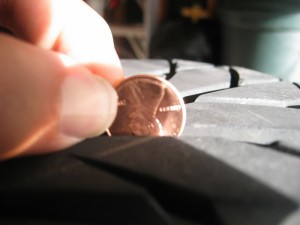 Wear and tire rotation: Most manufacturers will schedule tire rotation into their regular maintenance plan while under warranty.  It has become such a common practice that after the warranty period many people forget that tires wear unevenly and rotating tires will help deliver the more safe miles on the road.
Wheel alignment and balance: Over time potholes, freeway grooves and constant shopping mall maneuvers can tug wheels out of alignment. The problem may manifest itself as a 'pull' in one direction or another. Wheels can also lose a balance weight or wear so that they require rebalancing when rotated. Vibration at speed is a telltale sign of needing a wheel/tire rebalance.
While purchasing new tires and maintaining them properly seems well grounded in common sense, the technology has evolved so quickly that many people don't realize how important tires have become to the safe and proper operation of their cars. A little extra information can go a long way toward purchasing the right tires at the right price and keep you rolling safely down the highway.
Related posts: