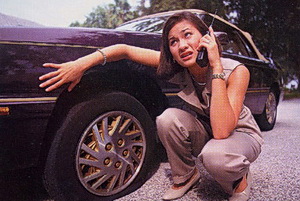 By Greg Gaillard
Tires are basically four patches of rubber between you and the road. Often ignored or neglected, those four contact points are ultra-critical to the safety and performance of your car. If you think about it, tires are crucial to keeping you ON the road and avoiding potential hazards. The condition and quality of your tires affect the ride quality, fuel economy efficiency, the amount of traction, and the braking distance. We might go so far as to say that a good tire choice can be the single best upgrade for improving the performance of your favorite ride, whether it be your daily commuter, family urban SUV, or your garage queen. Wouldn't you want the best when thinking about safety, performance, and fuel economy for something you rely upon almost daily?
Over the past 20 years advances in tire technology have dramatically improved the modern driving experience. The latest tires enable vehicles to deliver a smoother ride, sharper handling and better mileage than their predecessors. As important, today's tires deliver these improvements with extended service life and improved safety.
Since today's tires are so refined and have effectively become an integral part of a car's suspension, choosing the right replacement tire is more complex than it used to be. Add to this increased importance choices of style, specialized performance and cost and the process can feel overwhelming. Most people just want to quickly pick up new set of tires at a fair price. That is certainly possible, but a little extra homework can go a long way in making an efficient, informed choice.This overview offers some general guidelines to consider when shopping for new tires and will provide basic insight into reading the Rosetta Stone of tire sidewall markings.
Tire Shopping Basics
Finding the exact OEM tire or updated equivalent for a discount is an ideal outcome provided that you take the time to make sure that what you read, find on the Internet or see in the store is a fresh, exact replacement. Along with the diameter, width and performance specifications provided in the owner's manual shoppers should be ready to compare more detailed information gleaned from the old tire's sidewall. In fact, the National Highway and Traffic Safety Administration (NHTSA) requires all tire sidewalls provide specific details about the tire so consumers can make informed purchase and maintenance decisions. The sidewall includes information about: treadwear/traction/temperature ratings, speed and load ratings, winter weather capabilities and the tire identification number. The picture below shows generally where each marking can be found.
Sometimes an exact match replacement is not feasible or appropriate. In this case, matching as many variables as possible with a different brand of tire can be a perfectly acceptable alternative. When too many variables do align with the choices at hand, shoppers should consider how the differences will affect the performance of the vehicle. For example, all other things being equal, a run-flat or high treadwear tire may seem like a smart choice, but the ride of the car could suffer.
When wrestling with these types of decisions, a little advice from the dealer can go a long way. Under these circumstances, fully understanding their recommendation and moving forward with a purchase may require knowing a bit more about tire sidewall markings and what they mean. The list below describes the more significant variables and their possible impact on the performance of the car.
Diameter, width and aspect ratio: It is generally not advisable to deviate from these basic OEM specifications unless the purchase is part of a plan to enhance a certain characteristic of the car (e.g. handling). Tire upgrades for performance will be addressed in a future article and most consumers are best served by aligning the dimensions of original and replacement tires.
Treadwear, Traction and Grade: Generally speaking, it is fine for the replacement tire to subtly improve upon the original tire's specifications with these variables. Extreme changes, especially with treadwear will come with compromises such as a harder ride and less dry road traction.
Load index, speed, max load rating: It is important to make sure that the replacement tires meet or exceed all of these variables. Each is critical to vehicle safety and directly corresponds to the car manufacturer's requirements for safe travel.
Weather capabilities: Generally speaking, passenger tires are categorized as 'summer', all season or mud and snow tires. Summer tires offer the best performance on dry warm roads, but can be a handful when temperatures cool and rain turns to snow. All-season tires can handle light snow and offer more balanced overall performance. Mud and snow tires perform well in heavier winter conditions, but unlike true snow tires, they can be driven year round. Again, matching the OEM type of tire will provide you with the weather capabilities you are used to. However, all other things being equal, switching to a tire designed for weather in your area can improve your driving experience.
Tire Identification Number: This is perhaps the least understood sidewall marking and potentially the most important. It provides the consumer with information about the plant where the tire was manufactured and the week and year it was made. While this marking has been around for a while, the Ford Explorer / Firestone tire recall prompted NHTSA in 2003 to insist that it be made more visible to help the consumer determine whether their tires have been recalled.
However, this number is also important because it tells the consumer how old the tire is. While there are currently no laws preventing the sale of new tires that have spent a several years on a rack, a general rule of thumb is not to purchase new tires that are more than a few years old. Carefully read the manufacturer's warranty and see if there is a shelf life variable in the warranty coverage.
Most manufacturers will warranty their tires for 4 years from the date of purchase or 5 years from the date of manufacture. This implies that manufacturers expect the tires will and should be sold 1-2 years after manufacture. European manufacturers tend to recommend replacing tires more than six years old, regardless of their visual condition or wear. Unfortunately, large discount retailers may unknowingly keep tires on the rack for longer, but the Tire Identification Number can help consumers avoid getting tires that are unreasonably old.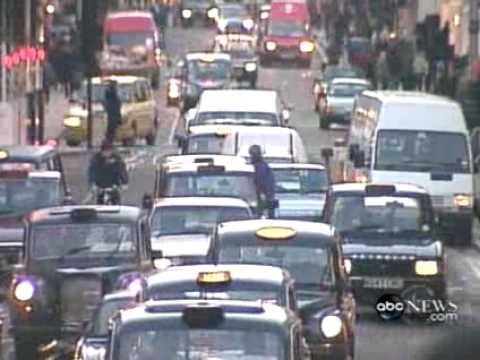 Yokohama Tire has a 3 and half minute video, with off-road champion Cameron Steele, explaining how to read those numbers on the sidewall of a tire.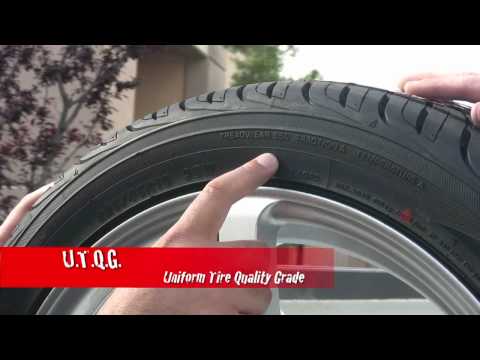 With new tires in hand, it is important to find a reputable installer to mount, balance and index them. Often this can be done at the tire store at the time of purchase. A precisely balanced tire pays dividends in every performance category. Always keep all receipts in case something doesn't feel right, but recognize that new tires can dramatically change the feel of the car. Ideally, it should feel brand new or better.
(Continued on page 2)
Related posts: