By Greg Gaillard
Shopping for a car enthusiast can be a challenge as they tend to dream about seemingly exotic and expensive purchases. While others may wish for simpler things, the car buff dreams of pricey performance parts, specialized tools and exclusive driving schools. While it's fair to say that everyone at CarReview would love a $1400 gift certificate to drive a Lamborghini for a day, we also believe that there are simpler and less expensive ways to celebrate the season with your favorite car enthusiast.
The list below includes relatively inexpensive gifts that should be appreciated by anyone who loves cars and driving. Note that this list is a bit unconventional in that it is quite specific and developed by enthusiasts for enthusiasts. No advertisers or government committee was involved.
Gift Suggestions, $10 – $25
1. The Jimi wallet ($15) — Ever heard the term, 'driving by the seat of your pants?' It doesn't just mean recklessly feeling your way around corners. There's real truth to the term. Sitting on a fat wallet minimizes the important feedback that drivers get through the seat. The Jimi is a slim wallet for the front pocket so that the driver can fully appreciate what the car is doing on the pavement.
2. A vintage T-shirt celebrating a favorite manufacturer ($15) — Don't spend big bucks for dealership boutique merchandise that often doesn't look like a cool car shirt. Find a vintage T-shirt that speaks to your driver's respect for their favorite marque or model. They're less expensive and more fun.
3. Tree ornament (under $10) — Many families have a tradition of giving ornaments to those who choose celebrate the holidays with a decorated tree. The gift of a tree ornament representing the recipient's enthusiasm for cars will be well received as a memento of the season and their passion.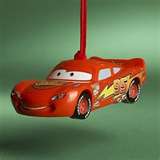 4. Simple key fob ($10 – $24) — Many new car 'keys' are actually keyless entry radios and designed to stay in your pocket without being a part of key ring. Don't leave the rest of your keys stranded. The enthusiast's key ring deserves adornment. Furthermore, key fobs help organize keys and makes them easier to carry and use.
5. Basic car care products are always appreciated, but the true detailing enthusiast is always on a quest for specialized 'best in class' merchandise that keeps their car perfect. Below are few products that often fall under the radar:
A special wash solution for restoring and cleaning those precious microfiber towels ($15)
An oldie, but still considered by many the best product for cleaning glass, Invisible Glass with a specialized microfiber towel ($15)
WheelWax wax engineered for wheels to keep them pristine. This kit includes the complementary tire dressing to keep the tires and black trim looking new, not shiny or over-dressed ($24.99)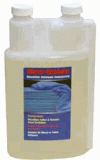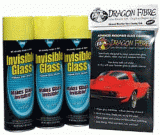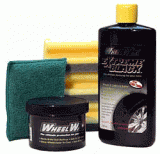 (Continued on page 2)
Suggested reading: CarReview Top 5 GPS Navigation Systems and Buying Guide
Related posts: