Gift Suggestions, $50 – $100
8. Hands-free Bluetooth speakerphone — In most states driving while holding a cell phone is now illegal, yet many enthusiasts' cars may not have integrated hands-free cell phone capability. With a little sleuthing you can purchase a high quality, hands-free Bluetooth kit that mounts discreetly on the visor for around $50. The examples below are quite portable.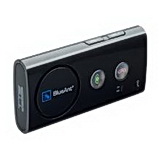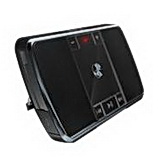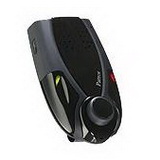 9. Custom windshield sun shade ($59.95) — While the $5.95 roll-up grocery store shade will do in a pinch, many consider the custom fitted Covercraft UVS100 HeatShield to be the best on the market. The upgrade will make a huge difference in Sun Belt states. It will protect your enthusiast's dash and keep interior temperatures down. They fit like a glove and are made from top notch materials. In fact, many OEMs such as Porsche and MINI resell the UVS100 with their brand on them.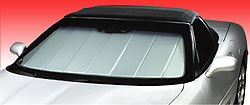 10. Calendar (around $50) — You can't go wrong with an official manufacturer's annual calendar. It does not have to be of the make of the car that the enthusiast drives. Go for broke, make it a dream calendar; Ferrari, Lamborghini and even Bentley all have beautiful, artful calendars that dress up any garage, office, kitchen or bedroom. While there are countless car calendars everywhere, there is something special about the manufacturer's view of their cars and heritage as portrayed in their annual calendar. Unlike a T-shirt that wears out and isn't specific to a year, the OEM calendars are often collectable with copyright images that you can't find anywhere else.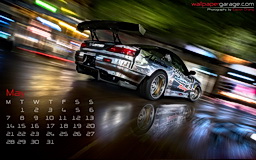 11. Deck shoes ($60 -$80) — Not just for yachts anymore, Sperry's ubiquitous Top-Sider also happens to be a terrific driving shoe. You don't need to spend a fortune on specialized footwear to feel the pedals and execute smooth heel-toe maneuvers. The Top-Sider's relatively thin, smooth and grippy rubber sole is just as sensitive as what you'll find in a Piloti or Puma. Even though the heel isn't rolled, the Top-Sider's low profile makes them easy to plant and pivot. Finally, as everyday shoes they are lightweight, comfortable and classically stylish. In the real world you shouldn't feel the need to change out of your slightly awkward 'driving shoes' when you arrive at the café or dinner party. Sometimes simple is best.
Suggested reading: CarReview Top 5 GPS Navigation Systems and Buying Guide
Related posts: