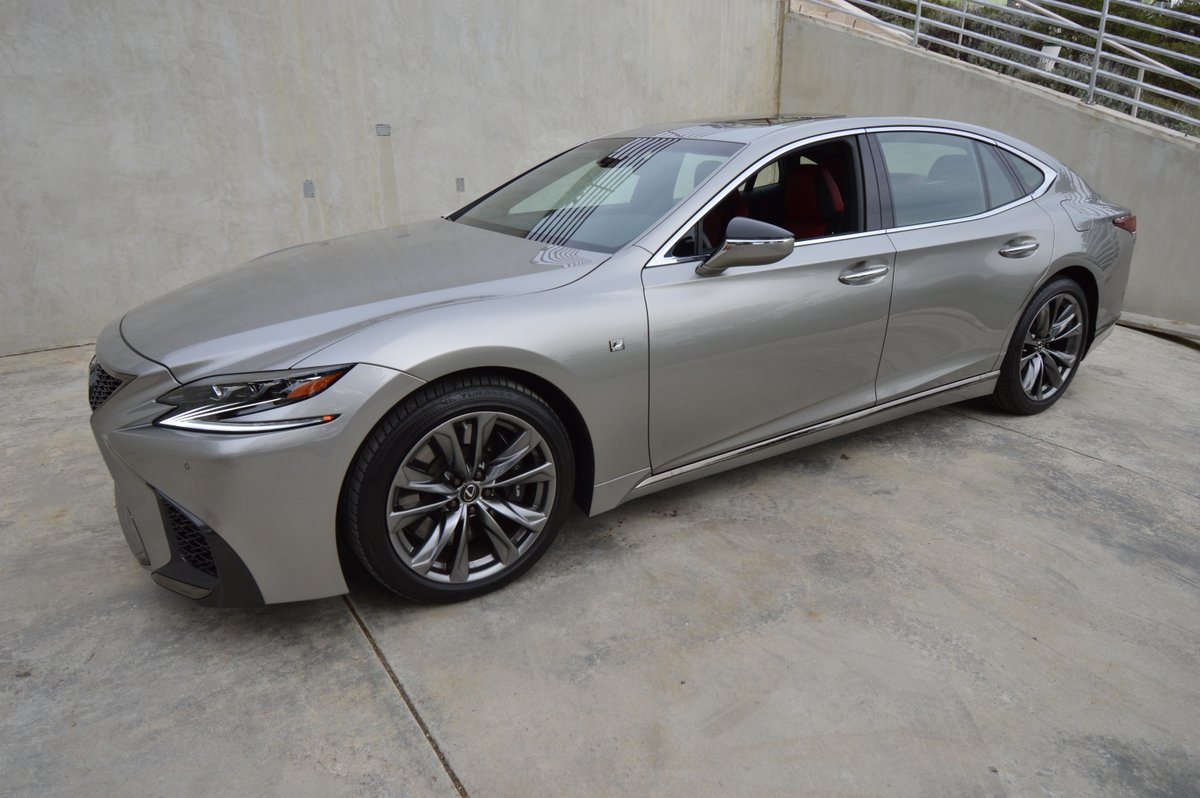 Hypes: Structural Integrity, High Polish, Superb Performer
Gripes: Perplexing GUI
When Lexus first took the plunge into the performance world nearly a decade ago, the company's tentative efforts to develop the F Sport line represented toe dabbling rather than a high board dive. Those first F Sports were underwhelming because they consisted of little more than exterior badges signifying minor suspension tweaks. Since those days, the seemingly insatiable market for high performance has prompted Mercedes to buy their AMG subsidiary, and BMW to offer M versions of virtually everything they sell. Audi's S Line, and Cadillac's CTS-V have enthusiastically followed suit. So it comes as no surprise that Lexus has really dug deep to resurrect their F Sport line with the new LS 500. We managed to catch a test drive in an early release of this bruiser of a sedan, and it's a heavyweight knockout.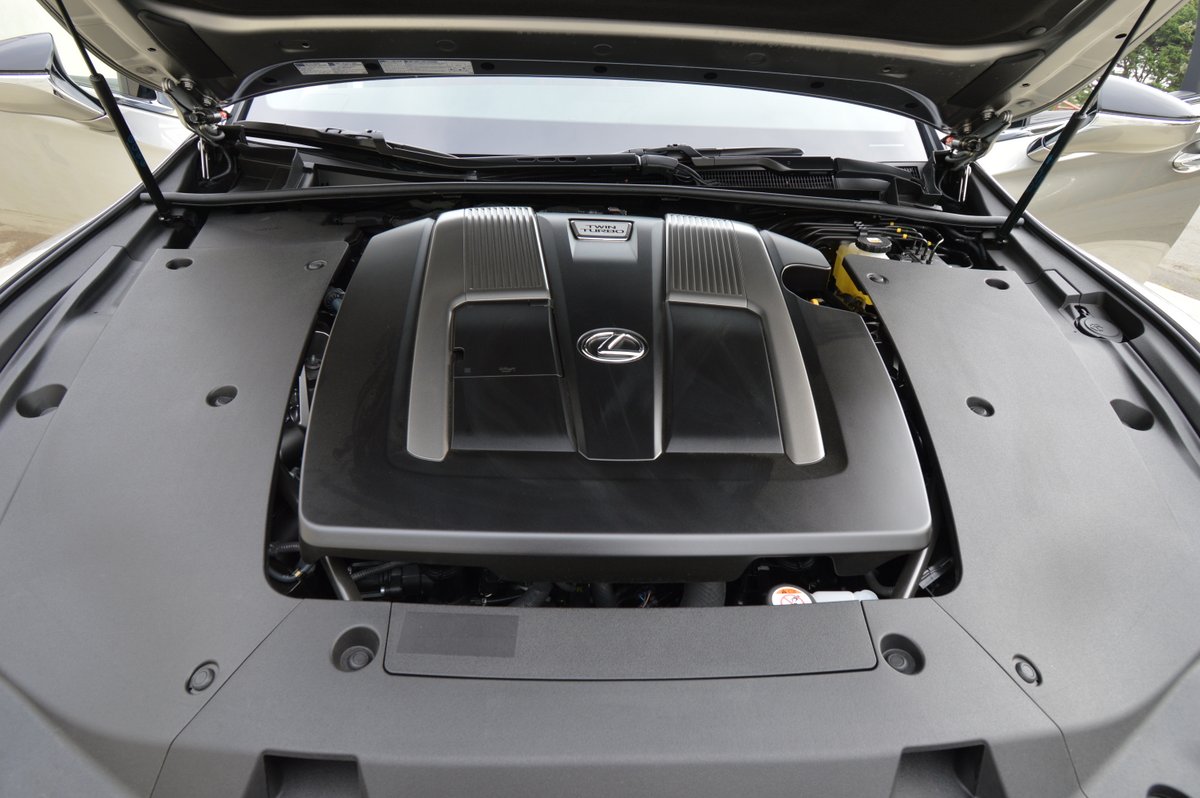 Enthusiast drivers will rejoice in the all new LS 500 F Sport, which is the first example built on the company's new premium rear-wheel-drive (GA-L) platform. It represents a significant departure from this conservative company's previous reticence to build a sports sedan capable of beating a Bimmer or crushing a Cadillac. This one will do both and then some. Under the hood lies – not the expected V8 – but rather, a twin turbocharged V6 displacing just 3.5 liters, but making 416hp and 442lb.-ft. of torque. For those of you keeping track of how that stacks up against the previous generation of V8-powered LS sedans, the new turbo V6 beats the old 4.6 liter V8 by 30hp and 75lb.-ft. of torque. While mileage figures have yet to be announced, the V6 is likely to trounce the V8 in fuel efficiency as well. It even sounds great, with a staccato beat that resonates as the engine revolutions soar to redline.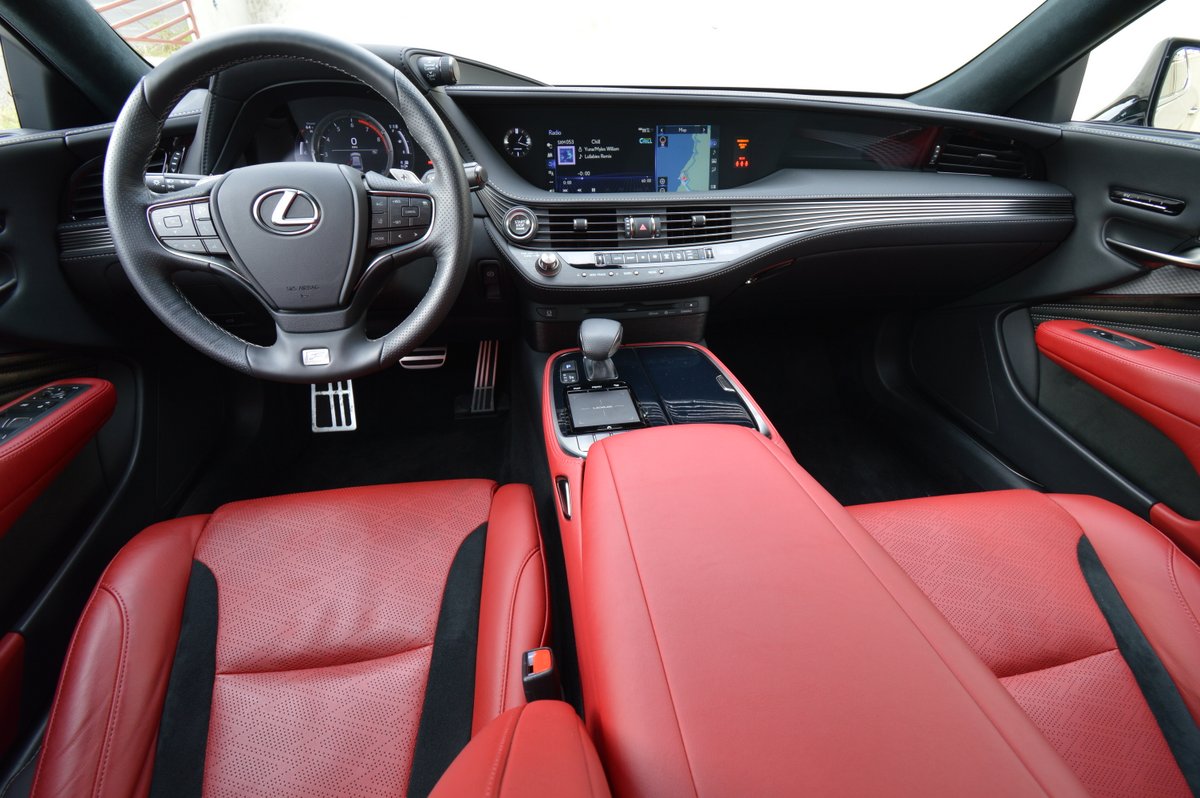 And speaking of redline, Lexus now offers you three ways to view your tachometer, according to which driving mode program you've selected. The LS 500 F Sport now offers the same mode control knob found on the sportiest Lexus of all, the LC 500 and LC 500h. That knurled selector gives you a black face tach with red numbers in normal mode, changes to a white and red faced tach in sport mode, and morphs into a full red faced instrument in sport+ mode. This is the coolest conveyance of driving information since Pontiac put the tick-tock tach on the hood of the Firebird. And when you floor the throttle in sport+, the whole tach face turns bright orange as you near redline.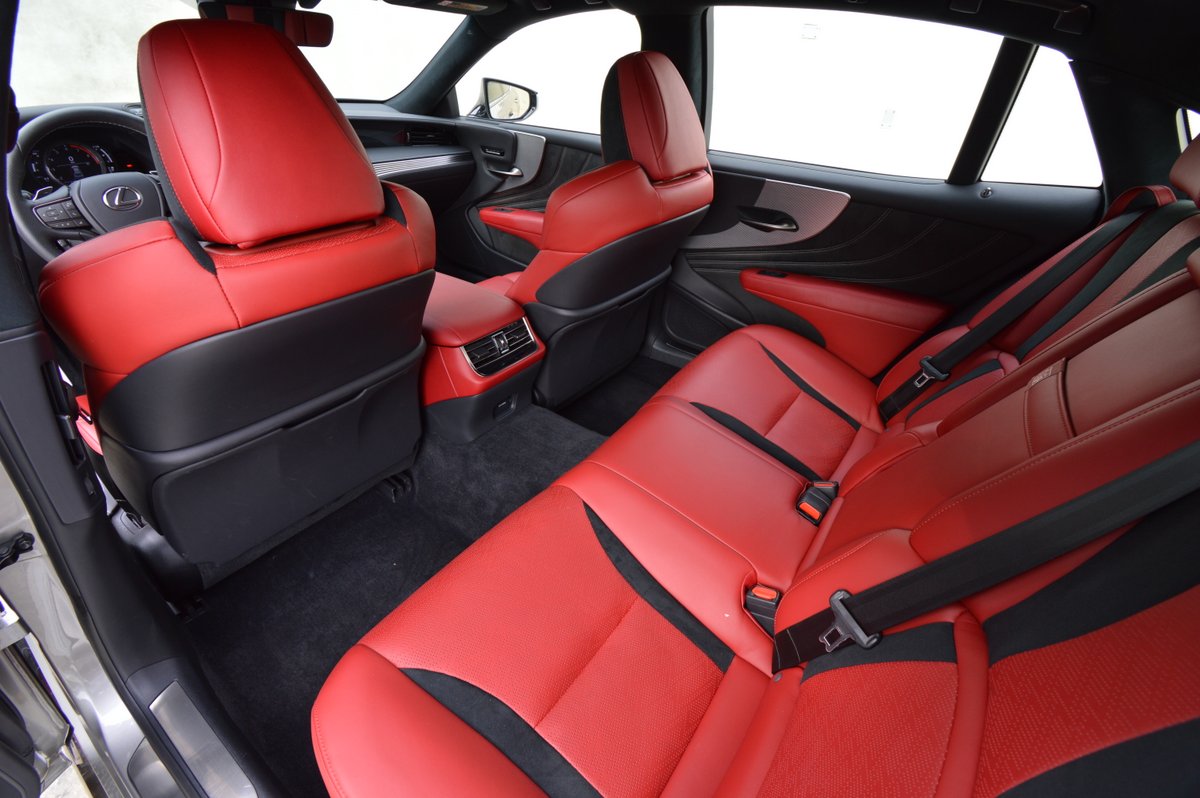 Of course, changing the drive mode to sport+ also stiffens the steering response, and fine tunes the air shocks to their stiffest setting. In conjunction with very adhesive Bridgestone T005 Run Flat tires (245/45RF20 front, 275/40RF20 rear), these shocks button down the ride motions of the big Lexus so you can cut an accurate apex with the best from BMW, Audi or Mercedes. This luxury car maker has finally built an all new GA-L chassis capable of coping with any back road challenge. The ultimate accessory for your F Sport will be the $9,700 "Performance Package" which adds dynamic rear wheel steering, variable gear ratio steering, and active stabilizer bars to the mix. These items are only available on the rear wheel drive version of the F Sport, which also is sold in AWD configuration. Base price for the F Sport RWD is $81,000, with the AWD coming in at $84,220.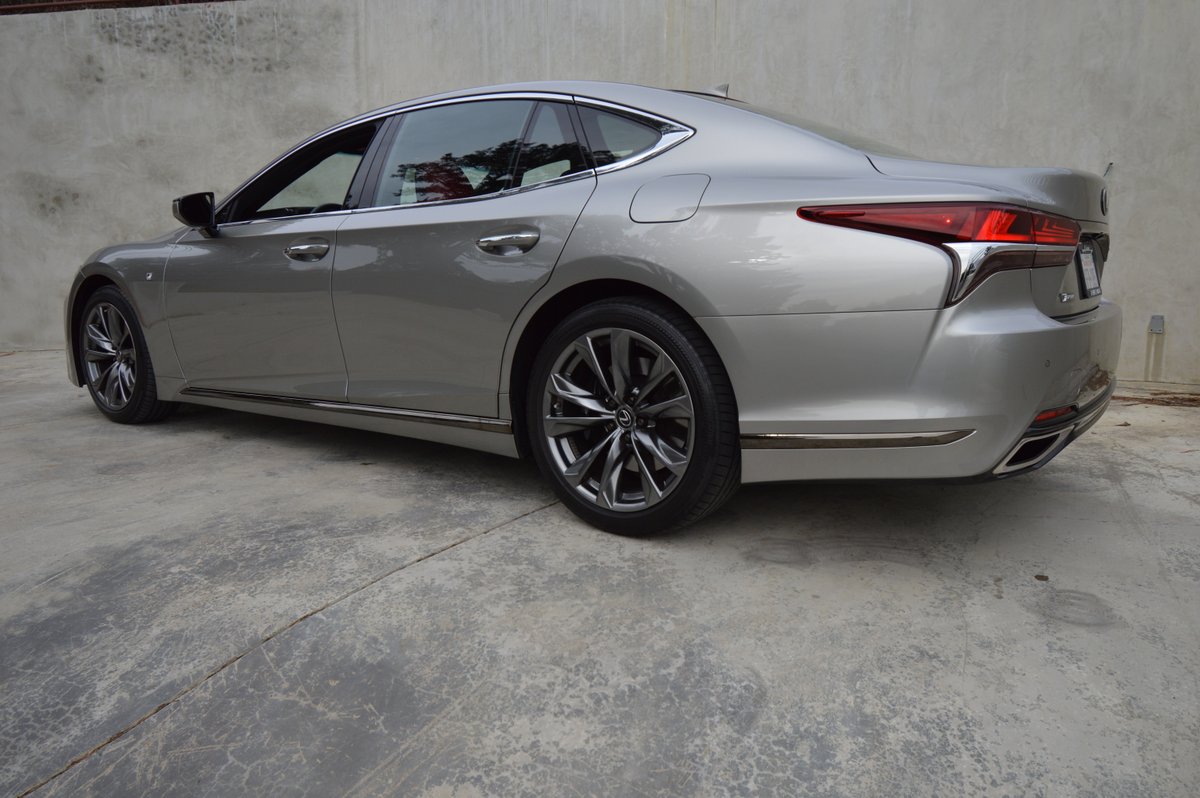 For those of you less concerned with the LS 500′s cutting edge handling, and more concerned with its value as a luxury travel module, I'm happy to report that the revamped product looks better from the outside than ever, and offers more sumptuous luxury inside than any previous Lexus. Inside the new LS, Lexus reverted to their Japanese cultural roots to achieve what they call "a completely re-imagined standard of flagship luxury." The principle of welcoming and enveloping passengers with luxury is called "omotenashi," and the LS offers it in spades, with ambient lighting touches galore, and a dash that explodes with a festival of illumination worthy of the Ginza every time you push the start button. One particularly restful, illuminated graphic remains lit over the glove box lid all the time. Light/dark wood patterns promote visual interest without looking busy or distracting. However, there is one element that cries out for renovation – the graphic interface touchpad that demands way too much attention from the driver. Barring that problem, which is endemic on all new Lexus products, the LS 500 F Sport is a truly remarkable accomplishment.
2018 Lexus LS 500 F
Engine: 3.5 liter V6 twin turbocharged
Horsepower: 416hp
Torque: 442lb.-ft.
Fuel Consumption: N/A
Price as Tested: $91,695 (Estimated)
Star Rating: 10 out of 10 Stars
Related posts: