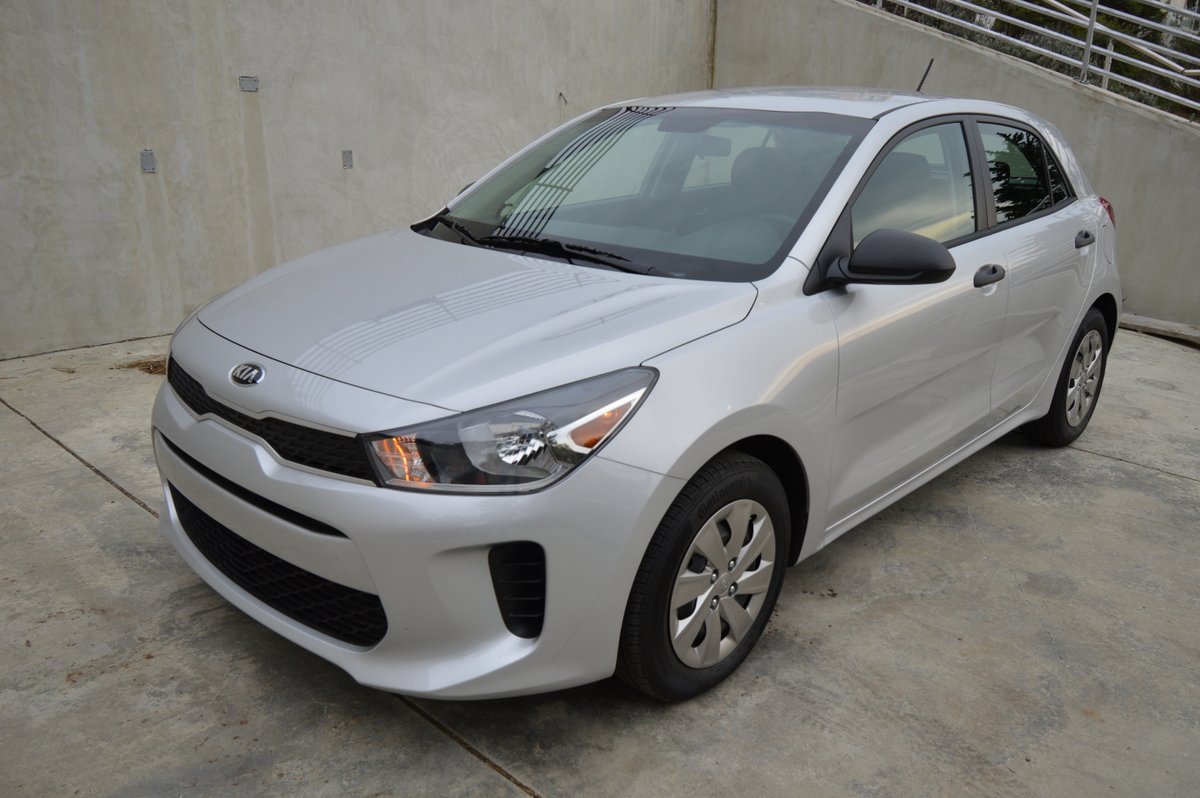 Hypes: Light, Agile, Simple
Gripes: Engine Buzz at Full Chat
Break out the ABBA cassettes! The Kio Rio is replaying your favorite 1970s soundtrack. Here's an affordable small family car with none of the following: back-up camera display, automatic seat positioning, electric window lifts; electric door locks; electric mirror controls; remote keyfob or start button. In lieu of these non-essentials, the Rio forces you to reconnect with the art of driving. It's the DIY car. Want to see behind you? Turn your head and pay attention. Want to shift your seat position? Use the manual levers provided. Mirrors? Ditto. Windows? You got it. This Kia invites you to forego laziness in favor of involvement. The Rio provides a solid, enjoyable driving experience that will make you think of VW's long gone Rabbit and Scirocco products – two cars that revolutionized automotive enjoyment when they were introduced back in 1975.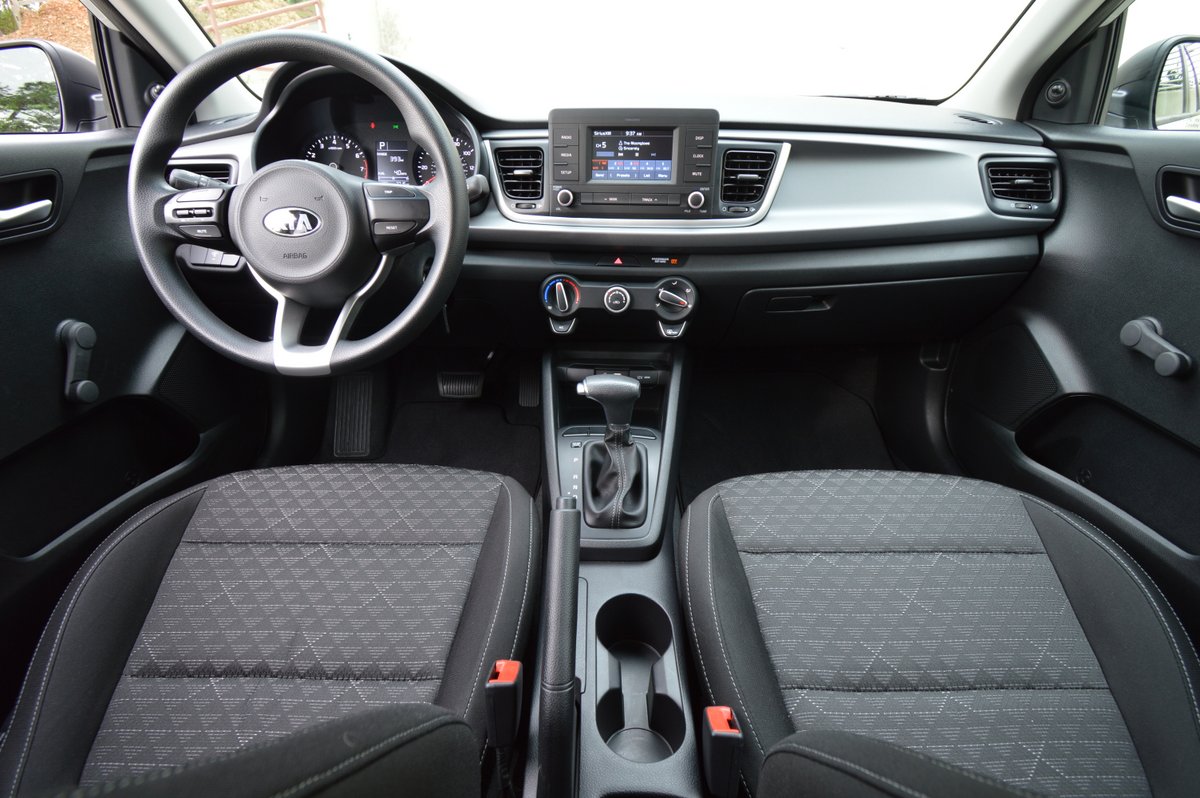 Without weighty electric motors operating everything from seats to mirrors to locks, the 5-door Rio weighs in at a mere 2,575 pounds. Considering that it provides all of today's regulated and expected safety measures (dual front and seat mounted side airbags, plus full length side curtain airbags), that curb weight constitutes a rather remarkable achievement. After all, just about anything you can now buy – and especially battery-laden hybrids – tips in at a ton and a half minimum. You'll experience the Rio's incredible lightness of being every time you crank the steering wheel to negotiate a turn or park it. Because there's no camera rear view to depend on, you immediately appreciate that the Rio provides excellent sight lines in all direction, including dead aft. Camera rear view monitors have given automakers the pass they need to obscure crucial sightlines. The Rio does not need this crutch.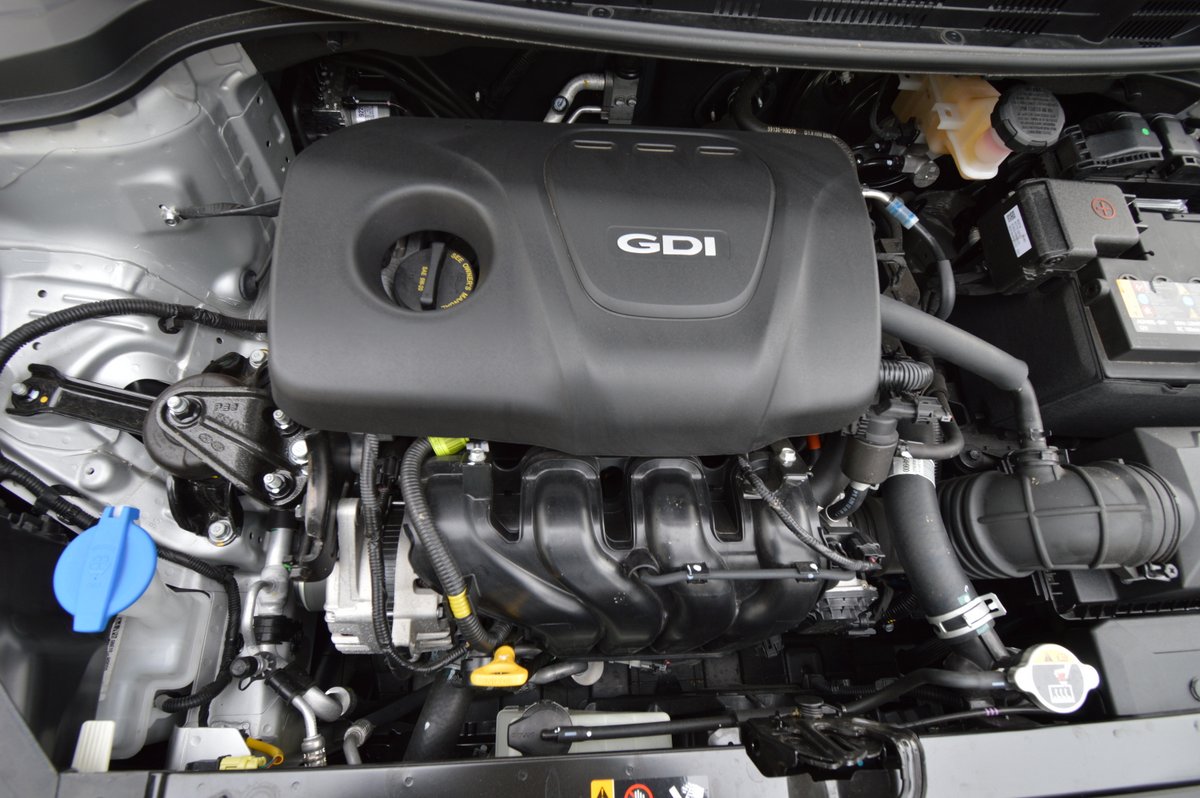 Nor does it require much in the way of horsepower to provide satisfying acceleration. Under the short front hood, you'll find a neat 1.6 liter inline 4 which profits from direct gas injection to pump out 130hp and 119lb.-ft. of torque. Under normal circumstances, those figures might appear to be inadequate, but given the Rio's minimal curb weight, its power-to-weight ratio stands at 19.8 lbs/hp. The Rio will never be considered quick in a straight line, with a 0-60mph run of about 9 seconds, but it's not a slug either. And with some judicious massaging of its 6 speed automatic gearbox, you can depend on this Kia to sprint in and out of traffic holes with surprising verve. Although the Rio lacks paddles for manual gear changing, the tunnel-mounted stick offers a manual gate which beckons you to bump the lever towards you for downshifts and forward for upshifts. In practice, this works very well, once you've learned the steps of the dance. While the automatic works very well, the Rio is such a fun car to drive that I would select the also-available 6-speed manual gearbox.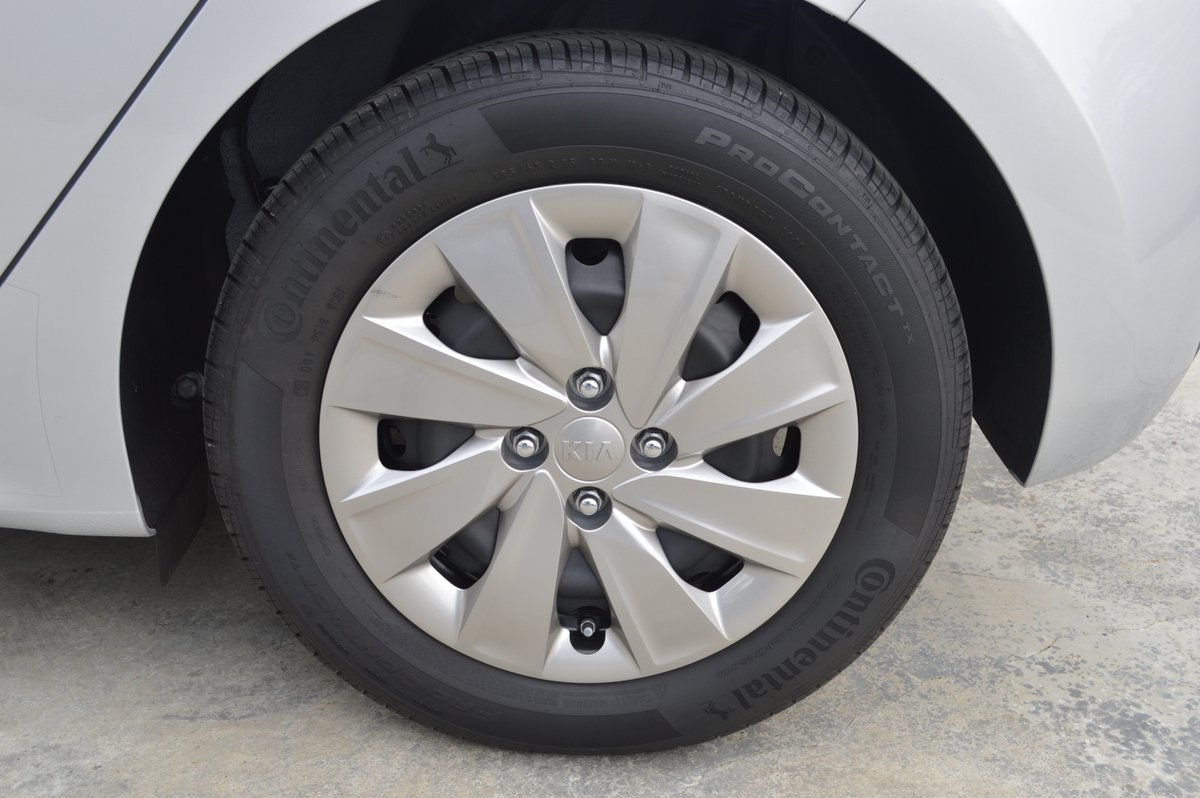 Today it's a bit of a shock to discover any new car equipped with 15 inch diameter wheels. But the Rio does just fine with its minimalist Continental ProContact rollers (185/65R15) which provide abundant grip when pushed hard through corners. No matter how much you lean on them, these tires never issue a squeal of protest. The stiffly sprung Rio provides a slightly jouncing ride, but the tradeoff in handling stability is worth the price of admission. The fact that the Continentals are mounted on steel rims covered by slotted hubcaps provides the most obvious visual clue to this car's throwback nature.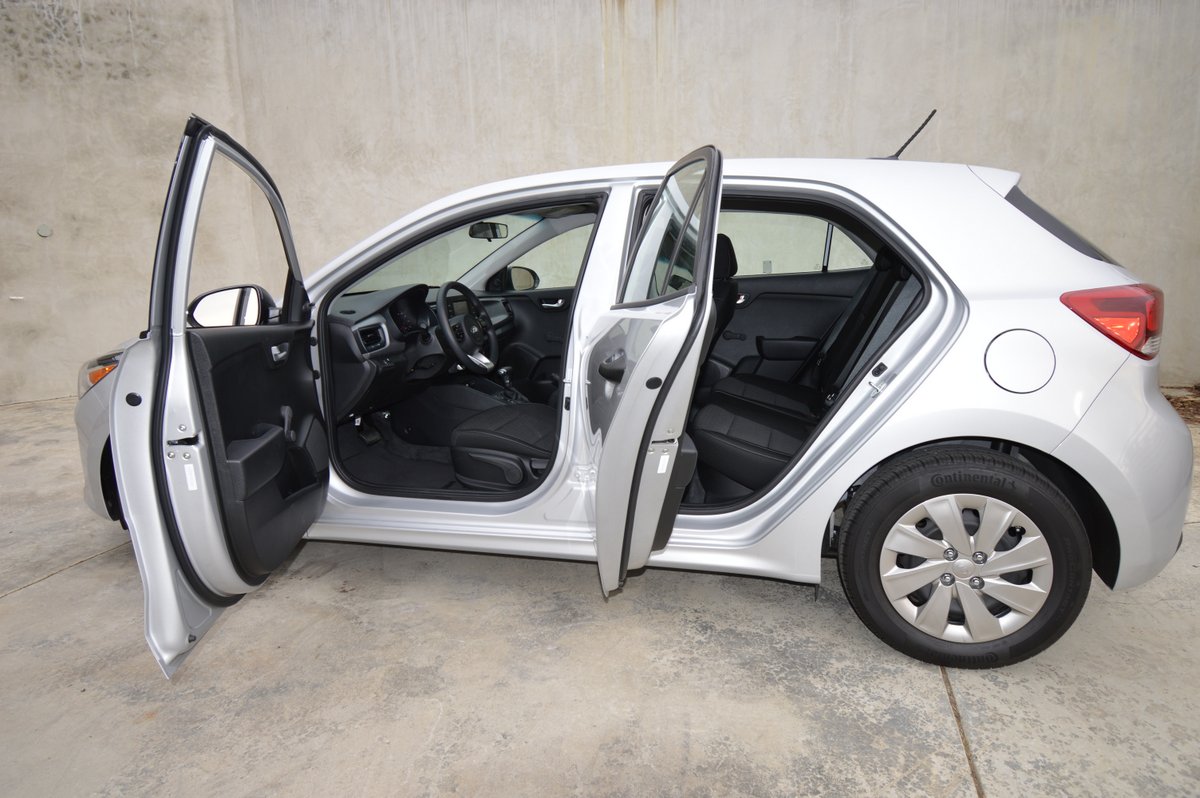 For 2017, the Rio, which shares underpinnings with corporate sibling Hyundai Accent, enjoyed a thorough remodel. The revamped Rio sits lower, wider and longer than its predecessor. Consequently, interior comfort – especially in the tight back seat – is significantly greater than before. The 5-door Rio will comfortably accommodate 5 in a pinch, and 4 with grace. A bonus for back seat passengers is that the manual rear windows fully retract into the doors for maximum airflow.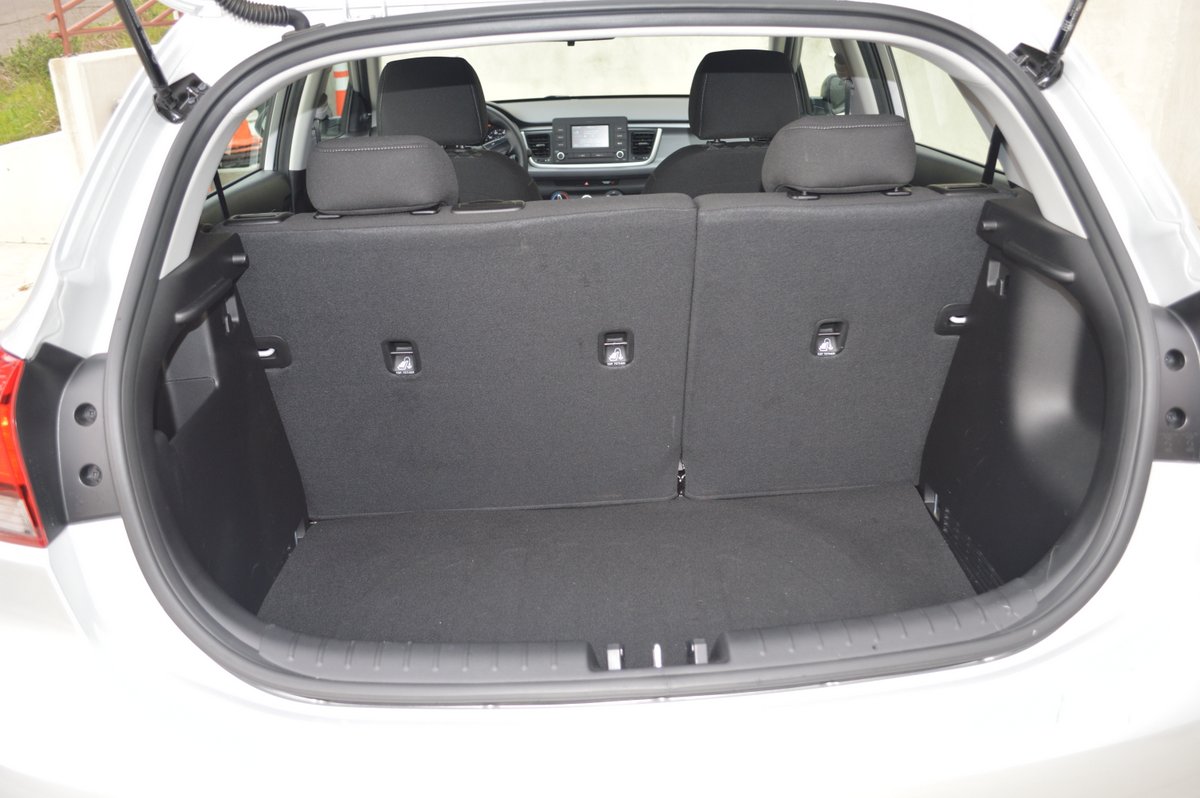 It's not often that a manufacturer has the courage to place a "stripper" model in the press evaluation fleet. But Kia's willingness to do so with the 5-door Rio we drove proves that you can still buy a perfectly adequate family sedan for a base price of just $15,290. The cherry on top is that this diminutive Kia is more fun to drive than you world ever expect from just looking at it.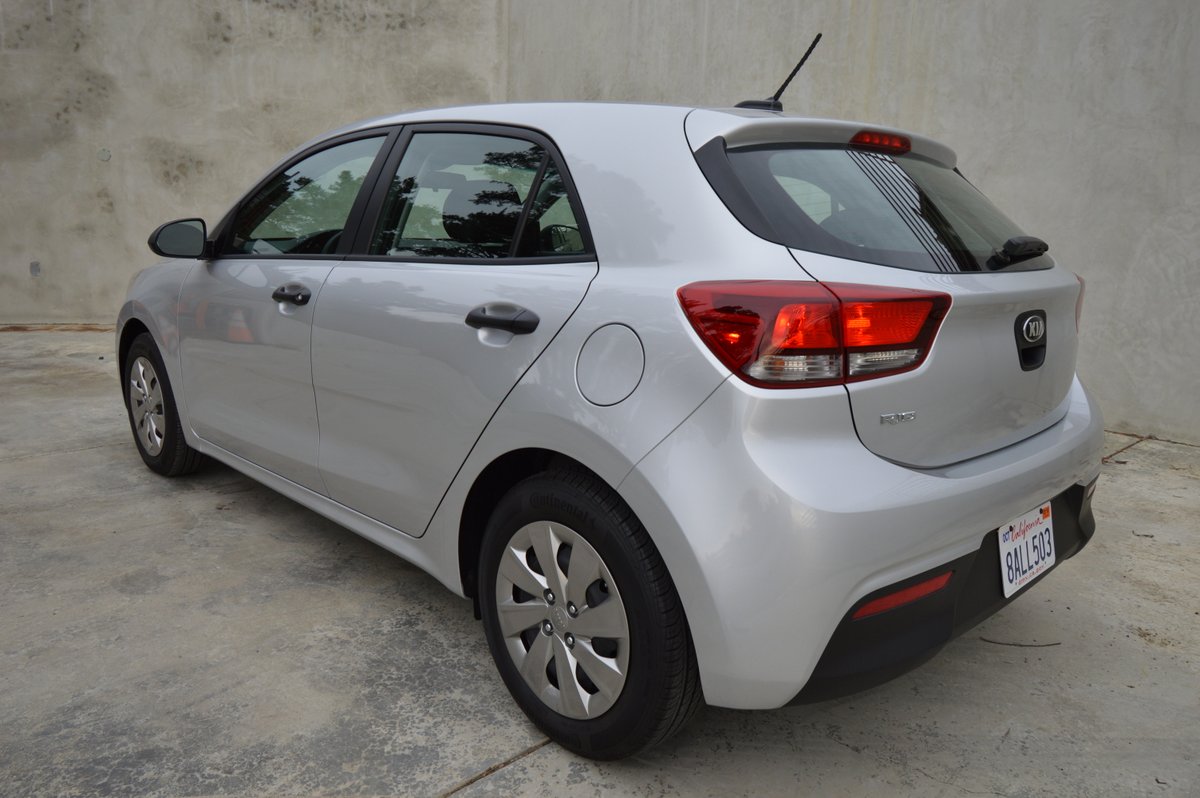 2018 Kia Rio LX 5DR
Engine: 1.6 liter inline 4 with Direct Gas Injection (DGI)
Horsepower: 130hp
Torque: 119lb.-ft.
Fuel Consumption: 28MPG city/37MPG Highway
Price as Tested: $16,315
Star Rating: 10 out of 10 Stars
Related posts: