By David Colman
Hypes: Precision Handling, Lively Drivetrain, Innovative Storage
Gripes: Tailgate, Hood Prop, Glovebox Need Refinement
After a two year absence, the Ridgeline returns to the marketplace minus its most identifiable feature. The flying buttress that long defined this Honda is gone. Not many owners will rue its absence. Although the Ridgeline's iconic profile distinguished it from all other compact pickups, the cab side buttress interfered with rear vision as well as bed access. When you're dealing with a bed as short as this one (5'3″), impaired access is inadvisable. But the redesigned structure makes side access easy. To understand just how short this pickup's box is, place an adult size mountain bike in the bed. While the bike fits nicely, it takes up the entire floor.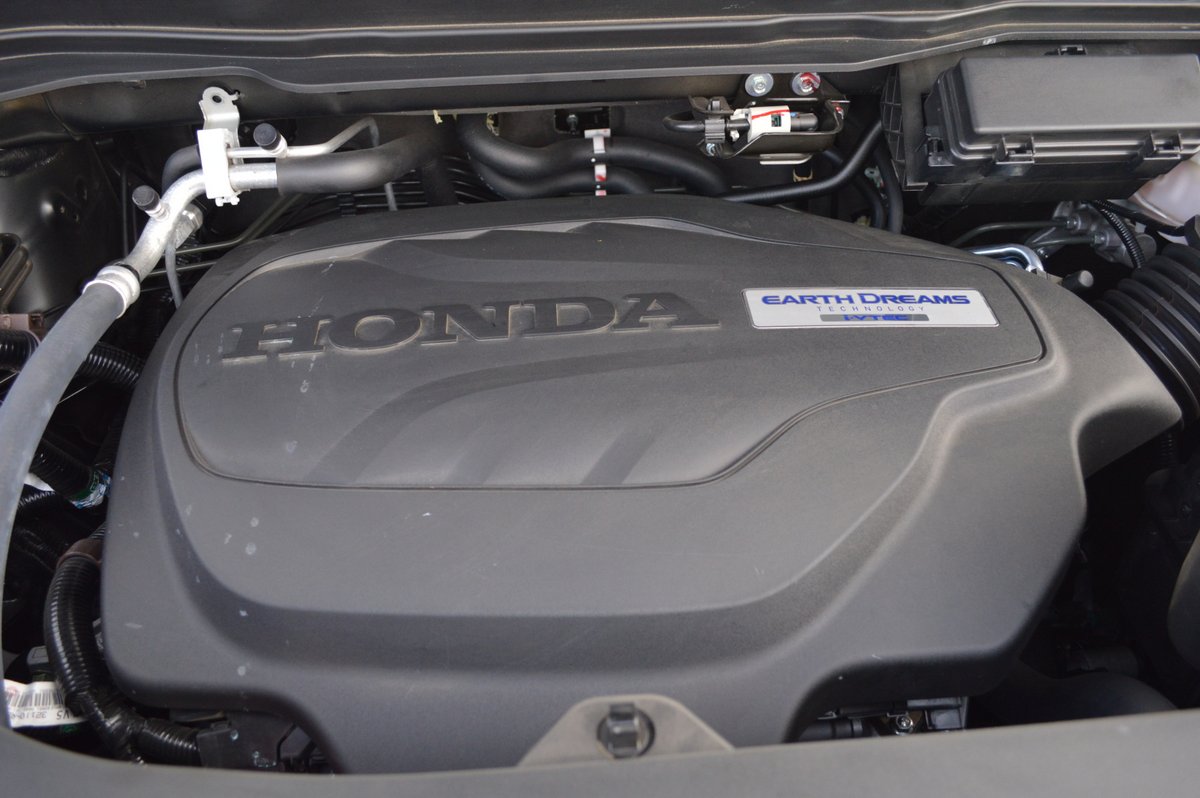 This Honda's very versatile design is based on the company's Pilot SUV, which was redesigned for 2016. Like the Pilot, the Ridgeline packs a sophisticated 3.5 liter V6, good for 280hp and 262lb.-ft. of torque. Those numbers will allow you to tow a 5,000lb. trailer – provided you keep the passenger and cargo load light in the truck. The owner's manual gives you a specific breakdown as to how much the trailer load decreases when the passenger and cargo load increase. An integrated Class II trailer hitch and electrical receptacle are standard issue.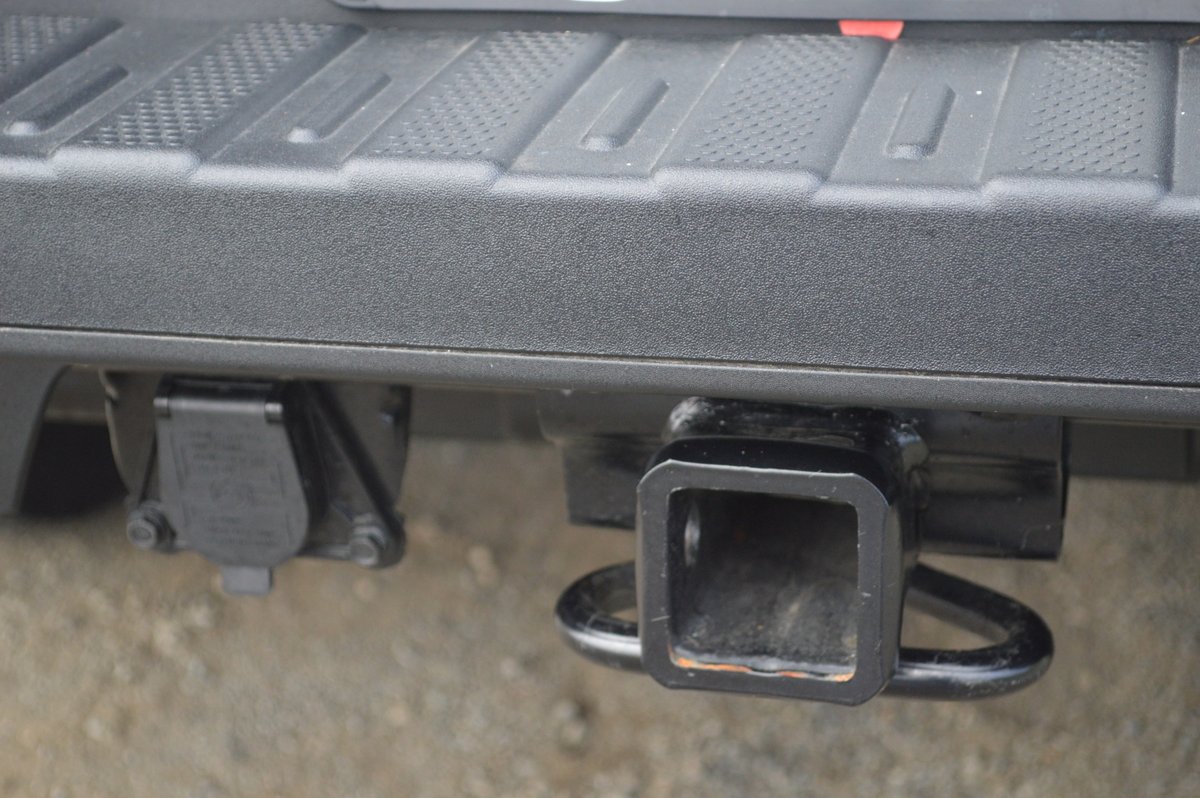 The Ridgeline we tested, which Honda calls their Black Edition, is the most fully optioned and most expensive model in the line-up. Although you can opt for a crew cab 4×2 for a base price of just $29,475, the Black Edition 4×4 will run you $44,770 including $900 for delivery. That's an expensive proposition, because some aspects of the Black Edition Ridgeline look more like a $30,000 product than a $45,000 one. For example, when you pop the hood to service the sideways mounted V6, you are forced to dismount a spindly support rod, then insert it into a specific hole, all while juggling the hood with your free hand. The sound deadening mat under the hood looks cheap. At the back end, the heavy tailgate thuds from upright to open with a disconcerting free fall crash. Its weight makes raising it manually quite difficult. Even the glovebox door mimics the tailgate, as it flops noisily open. Other domestic pickups have long since remedied such issues.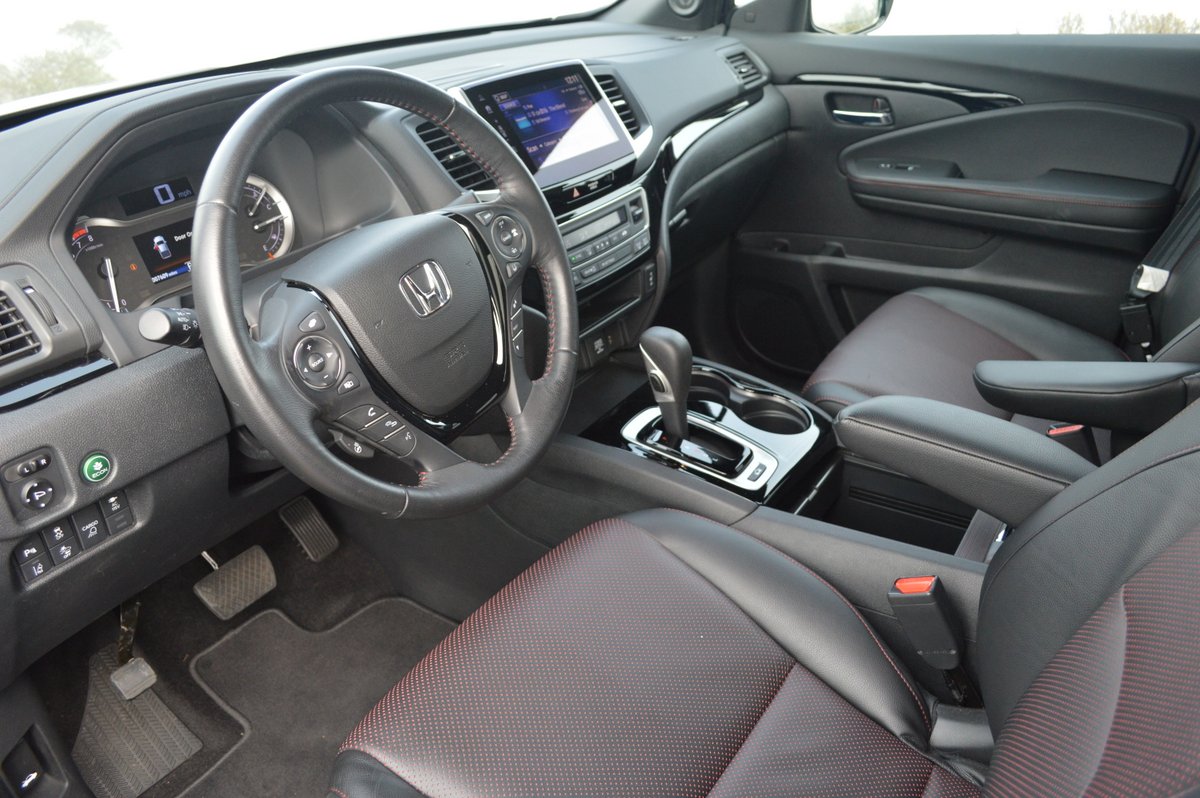 In spite of these annoyances, there's really a lot to love about the ingenious design of this crossover truck. Start with the basic design of the platform. Rather than the conventional body-on-frame design so common to compact pickups, Honda has chosen an alternate route they call "Integrated Closed-Box Frame with Unibody Construction." In common English that translates into a one-piece body structure that provides a quieter ride, with better isolation from road imperfections. The Back Edition rides on model specific black alloy rims (8″x18″) with tall sidewall Firestone Destination all-season tires (245/60R18). The fully independent suspension of the Ridgeline works in consort with the tall Firestones to isolate you from road imperfections. Inside the cabin, outside noise is imperceptible, and even the nastiest potholes are neutered by the cushy Firestones. Yet this truck also corners with exceptional prowess. Its all-wheel-drive system metes power to all four corners with such precision that the suspension never loses traction. Substantial front and rear stabilizer bars help keep you on an even keel. Electronic, power- assisted rack and pinion steering is accurate enough to govern precise placement of this 4, 430 lb. vehicle. To Honda's engineering credit, it drives smaller than it is.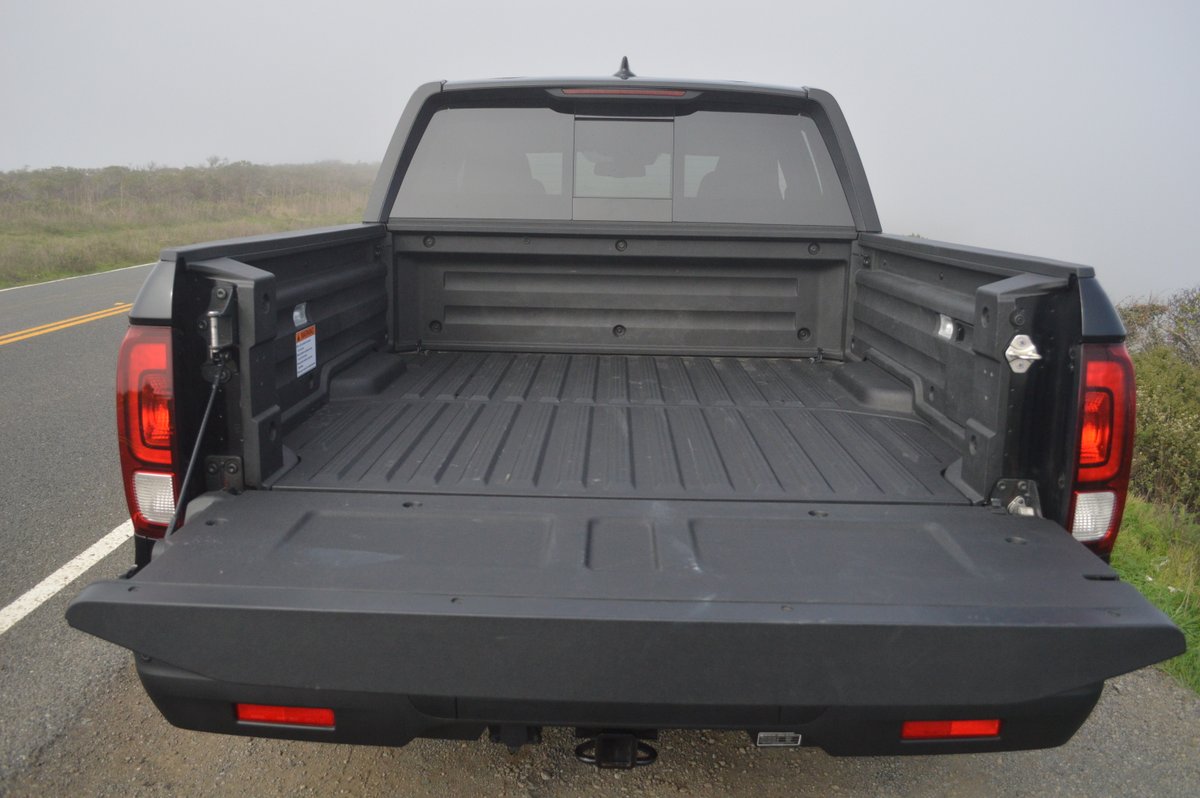 The V6 engine contributes greatly to the Ridgeline's vibrant performance. When you toe into the throttle, power flow is gratifyingly immediate. 0-60mph test runs clock the Ridgeline at under 7 seconds, which is very quick for such an AWD truck. The 6-speed automatic transmission contributes smooth, immediate shifts, though it lacks manual paddle activated override. The V6 boasts cylinder deactivation technology, which allow this package to post an overall MPG rating of 21. When you combine this sweet drivetrain with all of the Ridgeline's other features (hidden 7.3 cubic foot trunk in the floor of the pickup bed, folding, stowable rear seats, fully bevy of standard safety alerts), the Black Edition Ridgeline starts looking like something of a bargain surprise, even at $45,000.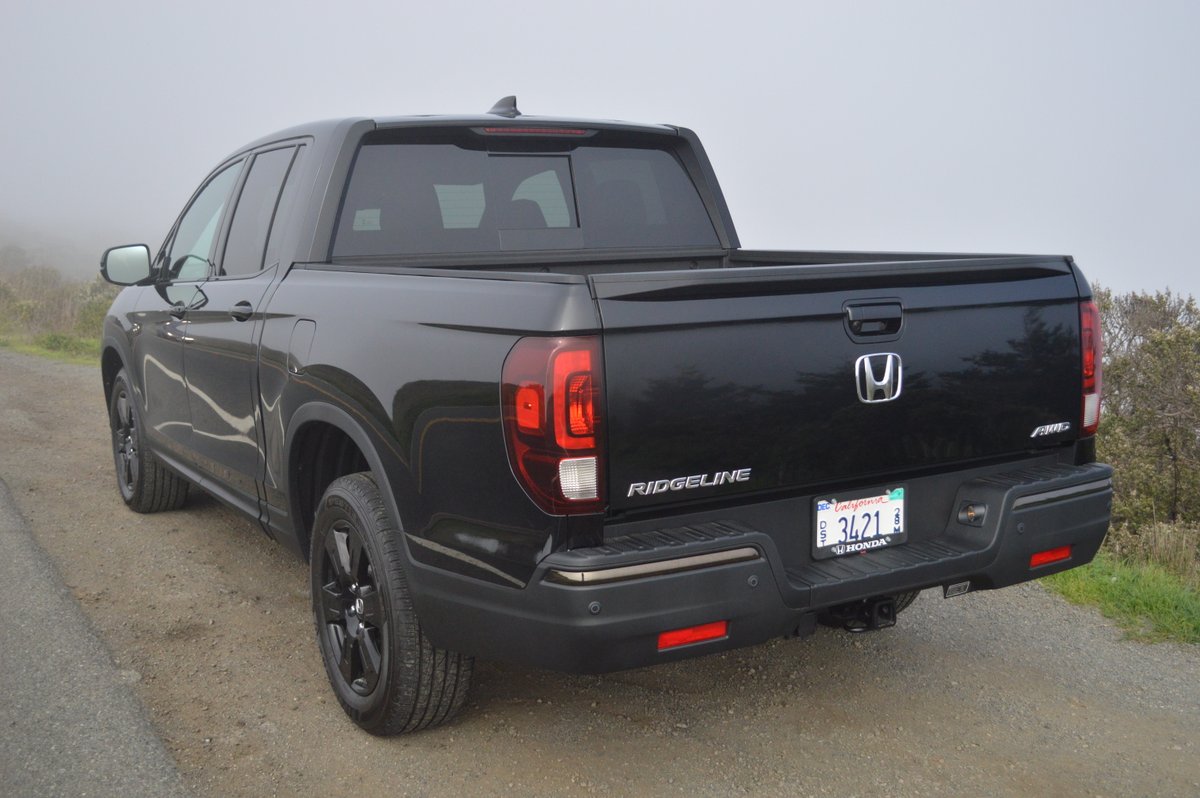 2017 Honda Ridgeline AWD Black Edition
Engine: 3.5 liter V6, 24 valve i-VTEC, Direct Injection, Variable Cylinder Management
Horsepower: 280hp
Torque: 262lb.-ft.
Fuel Consumption: 18MPG City/25MPG Highway
Price as Tested: $44,770
Star Rating: 8.5 out of 10 Stars
Related posts: