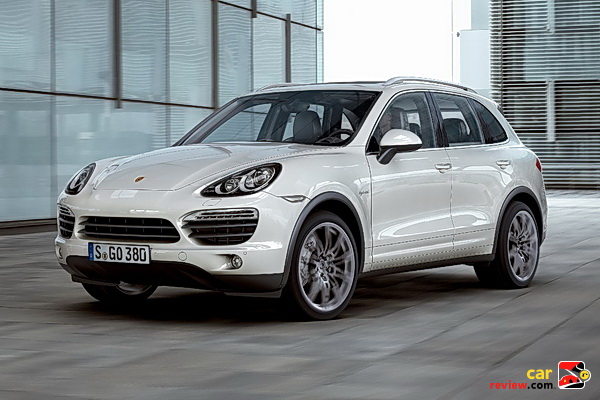 By contributing editor David Colman
Hits:
Be the first on your block
Incredible torque
Lavish interior
Misses:
Some drivetrain tremors
Pricey
It's been nearly 8 years since I first drove the Cayenne, back when it was introduced in 2003. At that time, the Cayenne Turbo, which I toured in a long loop around Lake Berryessa, seemed like the answer to a question no one had asked: can a Porsche SUV be a sports car too? The introductory version of the Cayenne Turbo impressed me as a vehicle at war with itself. It was immensely fast in a straight line, with such a wallop on tap at full boost that it seemed reluctant to deviate from straight ahead. Turning and braking proved difficult due to the SUV's top heavy weight and tremendous momentum. That first generation Cayenne Turbo wanted to be a sports car but just didn't have the chops for the job.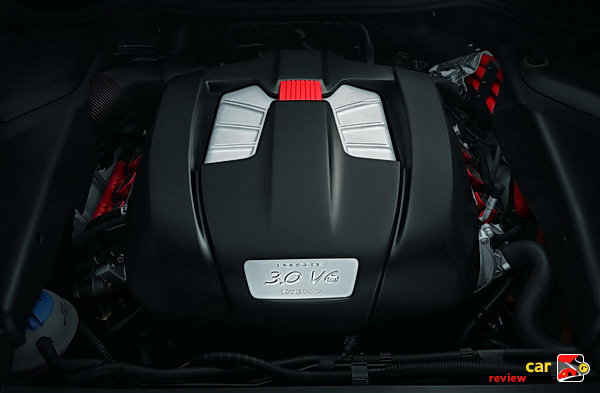 Fast forward nearly a decade to the newly introduced Cayenne S Hybrid, which knows its place in the scheme of things far better than its predecessor did. Unlike the gasoholic Cayenne Turbo, the Hybrid Cayenne is the flower child of a new, greener generation of engineers at Weissach, Porsche's brilliant development center near Stuttgart. In a straight line, the new Hybrid, at 6.1 seconds from zero to 60, is not quite as quick as that original Turbo, but instead of the Turbo's poor mileage figures, the Hybrid returns 20 MPG around town and 24 MPG on the highway. How does a 4,400 pound off-roader with a 7,700 pound tow capacity manage mileage figures you'd expect from a sports sedan?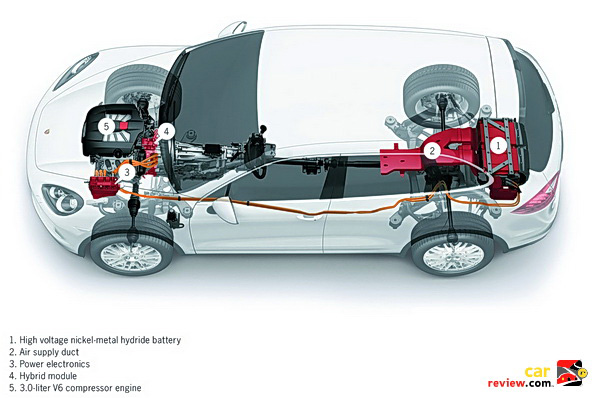 It's all in the ingenious layout of the drivetrain. As you would expect from a Hybrid, there are two separate sources of propulsion. A supercharged, direct fuel injection V6, displacing only 3.0 liters, produces 333hp. A parallel electric drive system consists of a 47hp electric motor which augments the gas engine to produce 380hp. The Hybrid carries a 288 Volt NiMH battery which stores electrical power produced by heat from regenerative braking. The most noticeable feature of the Hybrid is its stunning torque output: 428 lb.-ft. at only 1,000 rpm. In other words the Cayenne Hybrid steps off the line with a surge akin to an Atlas Booster Rocket.

Related posts: