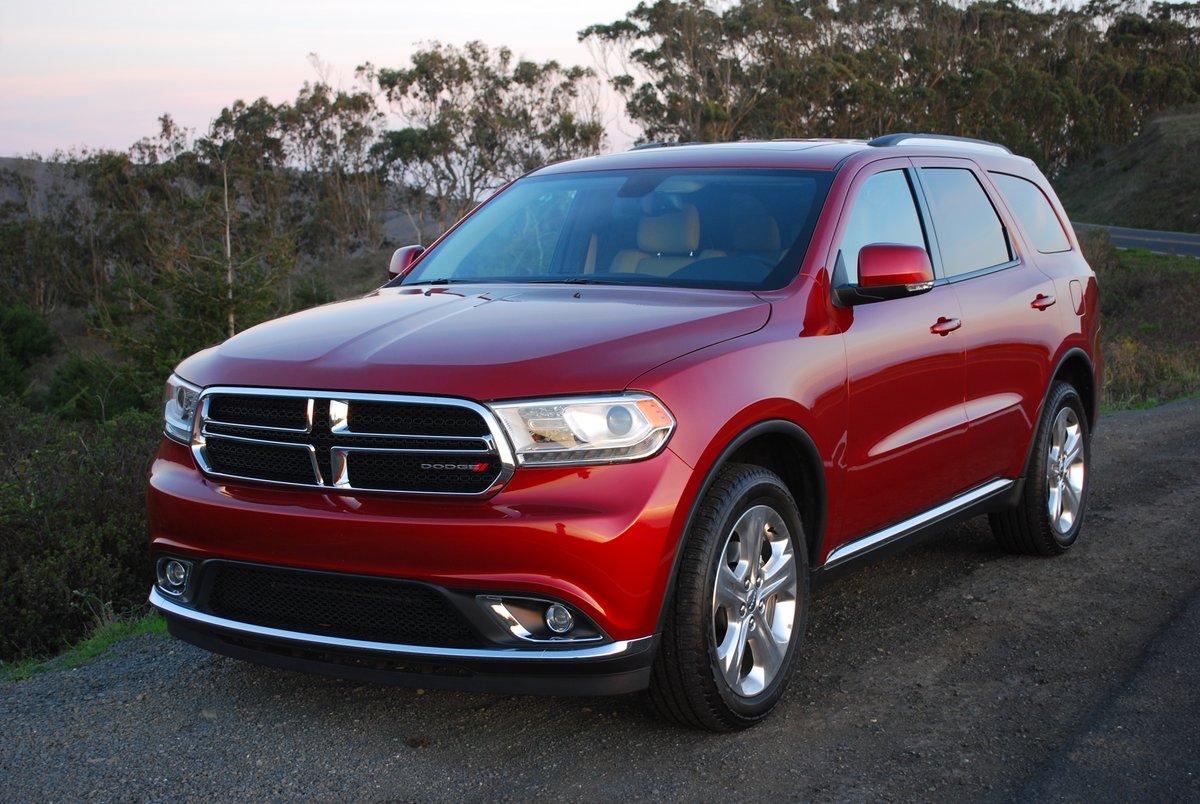 By David Colman
Hypes: Spunky V6/8 Speed Transmission Combo, Easy Interior Reconfiguration
Gripes: Overdone Dashboard Chrome, No Power Lift Gate Closure
For 2014, Dodge has rejuvenated the appearance of the Durango with sprightly front and rear fascias that feature a floating crosshair grill insert upfront and sequential LED "racetrack" tail lights. Also new for this year is an 8-speed automatic gearbox controlled by a rotary shift selector located on the console between the front seats that takes some getting used to. We spent a week driving the Limited version, which is a new model for 2014. The Limited upgrades the base SXT level by including premium Capri leather interior, heated steering wheel, 8.4 inch dash stack touch screen, back-up camera with park assist, LED daytime running lights and 1 year of SiriusXM satellite radio. Base price for the rear wheel drive, V-6 powered Limited is $35,995. Add in the all wheel drive specification of our test vehicle and your starting price jumps to $38,395.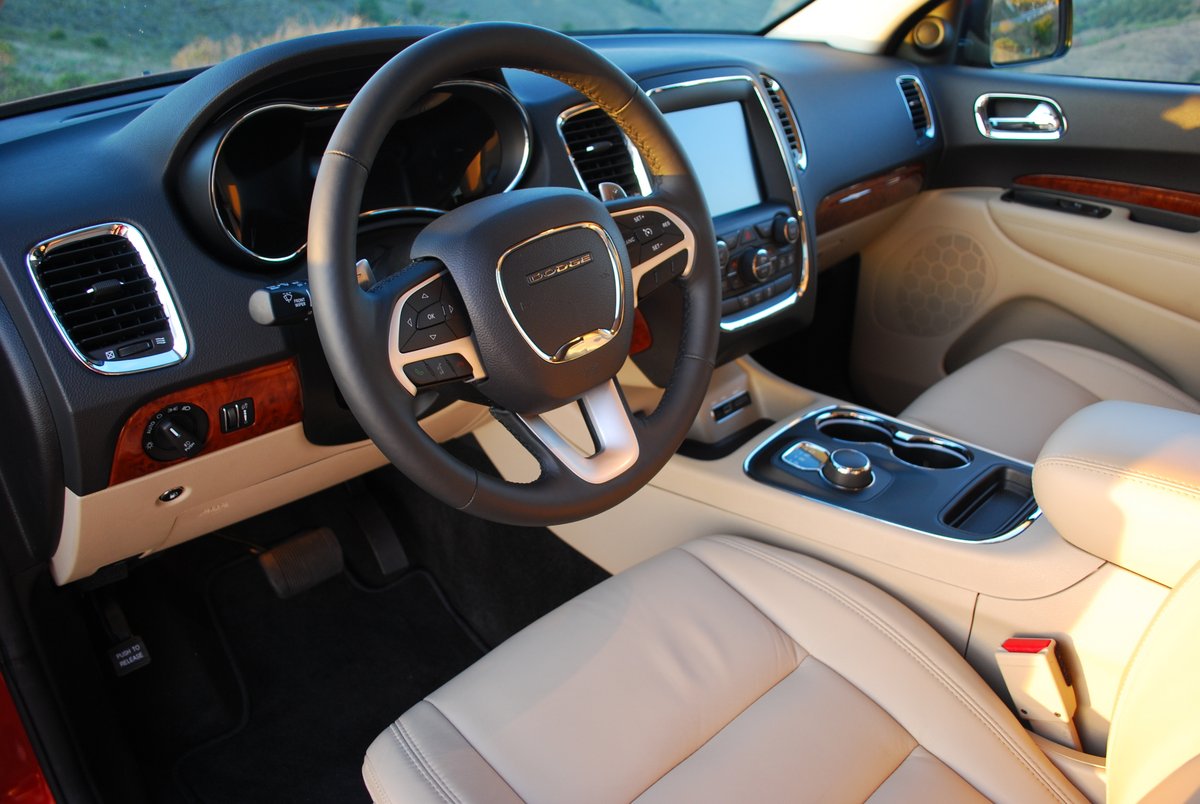 Additional option packages up the ante to $46,865. "Customer Preferred Package 23E" costs $2,395 for 20 inch polished aluminum wheels with 265/50R20 Goodyear Fortera tires, GPS navigation, HD Radio, and Power Lift Gate (which curiously does not provide automatic closure). A Rear DVD Entertainment Center adds $1,995. You'll pop $995 for Trailer Tow Group IV which allows you to pull 6,200 pounds. The Safety, Security and Convenience Group costs $1,195 for Self Leveling Bi-Xenon Headlights, and a Power Tilt/Telescope Steering Wheel. Finally, $895 covers a comfy second row of Captain's Chairs.
Even at this price, the Durango offers solid value for your money. Its gas efficient – 19 MPG overall – V-6 engine is a surprising screamer in the performance department, with that octet of gear ratios on hand to keep it operating at peak power (290hp, 260lb.-ft. of torque). There are, in fact so many gear sets on offer that the transmission sometimes stumbles during its self selection process. A couple of times it jerked inexplicably as it seemed to hunt for a lower gear at under 25 mph, and when cruise control is engaged, the 8 speed surprisingly downshifts all the way from 8th to 5th in order to retard speed on freeway hill descents. The rotary controller, however, which Jaguar has been using for years now, is a boon to interior ergonomics. It takes up almost no space on the center console, and flicks from detent to detent with ease. But since old habits die hard, you'll find your right hand fluttering helplessly from time to time as you reach for the stick shift that isn't there.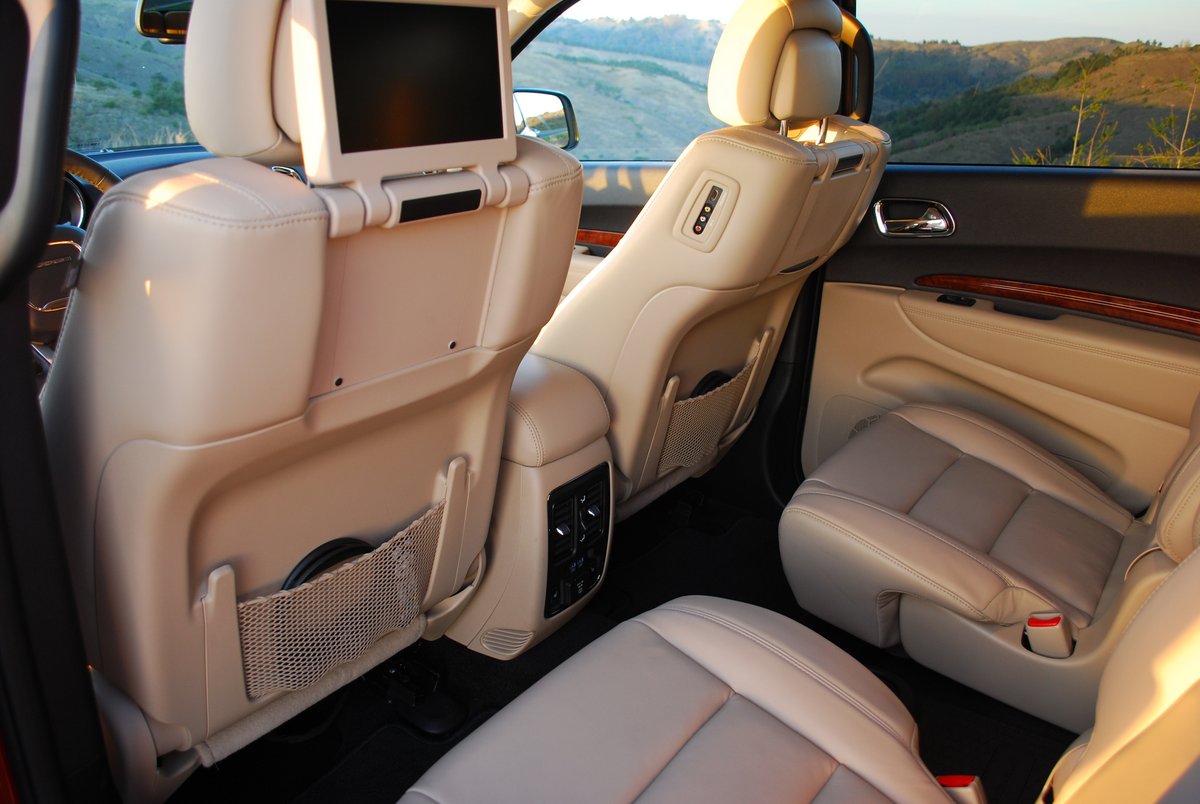 Dodge has taken great pains to refurbish the Durango's interior with premium materials and plentiful benefits. The first thing you notice when climbing into the front row chairs is how comfortable they are. This comes as something of a pleasant surprise, since the American SUVs I've driven recently have fallen far short of this Durango's comfort level. The rear seat area is particularly well equipped, with its pair of adjustable Captain's chairs, wealth of leg space, overhead and floor vent outlets, and control panel for temperature, fan speed, and source of ventilation. The optional DVD center is particularly well integrated, with screens that fold unobtrusively into the backside of the front seat headrests, and A/V sockets built into those seats as well. Even the shallow floor console between the rear seats is thoughtfully constructed to allow drink holders without protruding high enough to interfere with goods storage when the seats are folded. Although this Durango will carry 6 adults in 3 rows, it can be quickly converted to truck duty by flipping the rear bench flat, then snapping the second row "Fold and Tumble" chairs shut. Even the front passenger seat back folds flat to accommodate extra long loads. These interior design permutations are ingenious, and easy to reconfigure.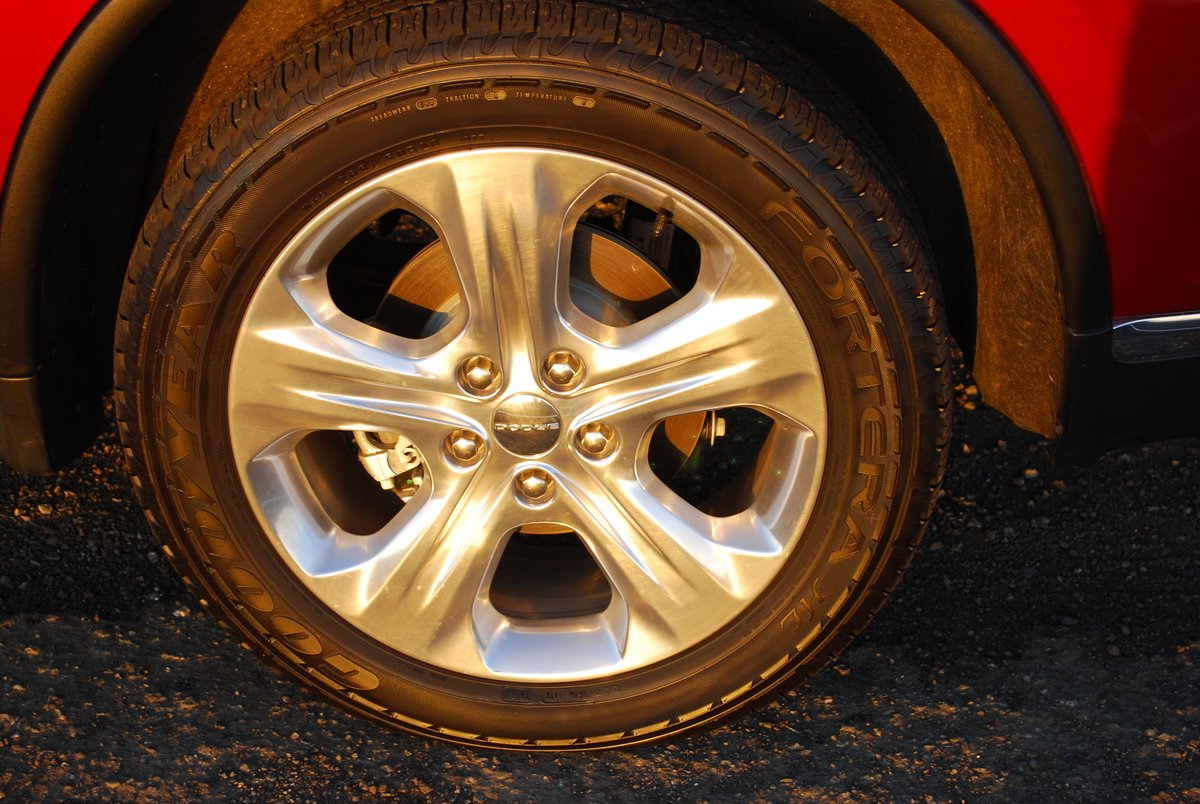 Durango Limited offers a sweet ride quality by combining responsive handling with unexpectedly plush comfort. Steering response is outstanding. The Goodyear tires run quiet, the cabin is well insulated, and vision out of all quadrants is good enough to render the Limited's standard back-up camera unnecessary. Only the chrome rings which surround all the front air vents prove distracting, especially when the driver's side exterior mirror reflects the chrome ring instead of showing the traffic you need to see.
Dodge offers a sizeable number of Durango combinations, including a slightly more powerful V6 version called "Rallye" (295hp), and a substantially more lusty V8 Hemi model named "R/T" which quickens your pulse to the tune of 360hp and 390lb.-ft. of torque. But unless you're planning to tow an 8,000 pound trailer, the R/T isn't worth the fuel penalty you'll pay of 14MPG in city driving versus 17 MPG for the Limited V6. In fact for everyday chores, the V6 Limited is as good an SUV as you'll find for the money.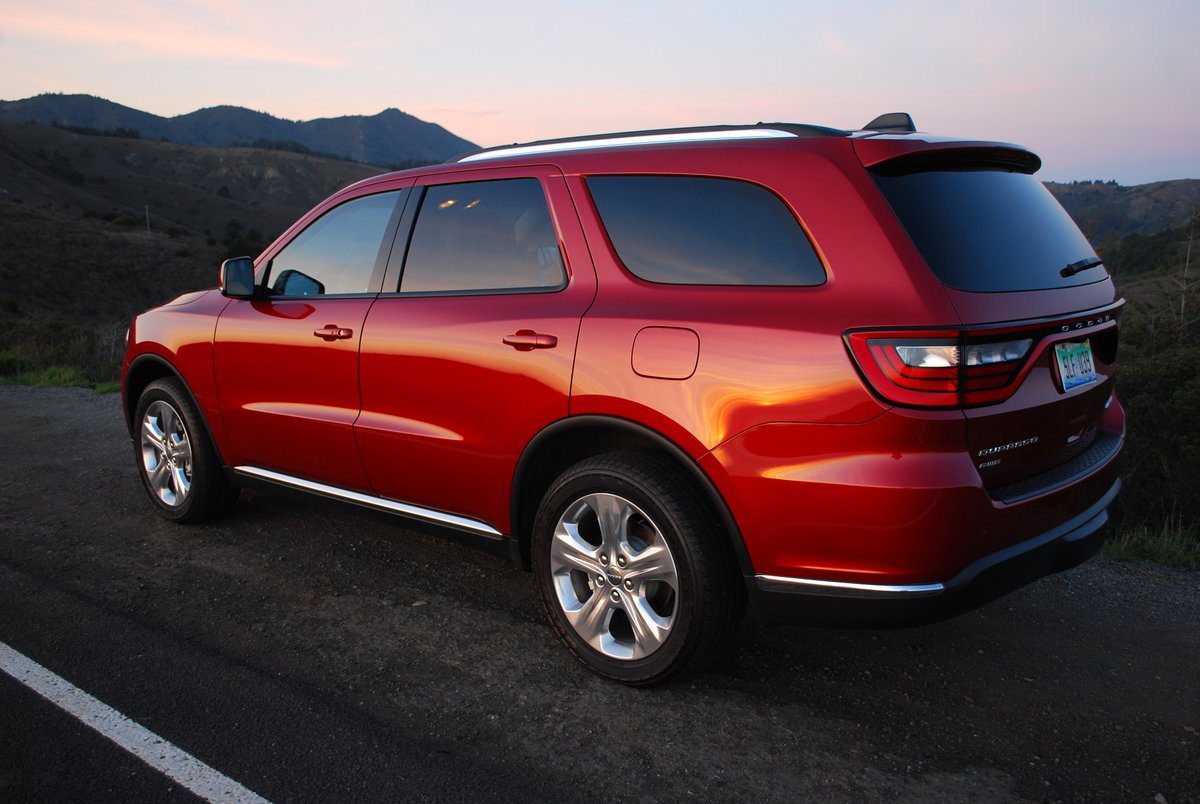 2014 Dodge Durango Limited AWD
Engine: 3.6 Liter Pentastar V6, 24 Valve with VVT
Horsepower: 290hp
Torque: 260 lb.-ft.
Fuel Consumption: 17 MPG City/24 MPG Highway
Price as Tested: $46,865
Star Rating: 8.5 out of 10 Stars
Related posts: