We've have been eagerly anticipating the arrival of the Hyundai Veloster since it was announced at the NAIAS in Detroit earlier this year. Our friends at Driving Sports TV were invited to the launch event and posted a video review of the 2012 Veloster which features a 1.6-liter, GDI 4-cylinder, 138-horsepower engine and a 6-speed dual-clutch automatic transmission. The interior design, inspired by sport bikes, adds to the Veloster's unique flair. Additionally, the Veloster's sleek and lightweight design, and direct-injected engine give it an extremely efficient estimated highway 40-mpg.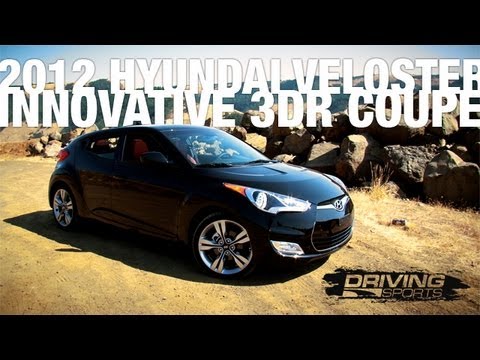 Driving Sports is an online publication and video series that strives to entertain, inform and engage. Click into drivingsports.com to watch a live streaming broadcast. If you can't watch live, view the archives posted at drivingsports.com as well as their various syndication partners (YouTube, Streetfire, etc.)
Driving Sports is a registered trademark of MediaSpigot LCC.
Content is copyright 2003-2011 Driving Sports. All rights reserved.
Related posts: