November 1, 2007 – 12:01 am ET
LAS VEGAS — Toyota pulled the covers off the 2009 Corolla sedan and Matrix sport wagon today at the Specialty Equipment Market Association show here.
The new Corolla, the 10th generation of the world's best-selling compact sedan, stays about the same size, but its appeal could be greater because of an expanded lineup.
Sales are expected to start February 11, said Ed La Rocque, Toyota's national car marketing manager. He said prices won't be announced until close to launch.
The 2009 Corolla will be available in five versions: standard, LE, XLE, S and XRS. A 1.8-liter, 132-hp engine powers all but the top-of-the-line XRS, which gets a 2.4-liter, 158-hp engine, 17-inch wheels and other performance-oriented spiffs.
Read the full article at Automotive News
###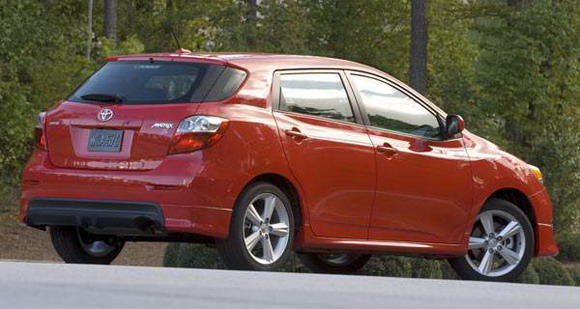 Source:
Richard Truett
Automotive News
Related posts: