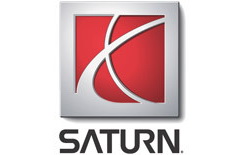 Finally some good news (sort of) from General Motors. It looks like Saturn, one of the GM divisions most often mentioned to be on the chopping block, might actually be spun off into its own independent company.
Last week General Motors said that Black Oak Partners along with other investors and a group of Saturn's dealers are interested in buying the firm's Saturn division. Black Oak Partners is a private equity firm, but GM has remained silent on who the other investors might be.
"Over approximately the past 60 days, a sub-committee of Saturn retailers has been studying the feasibility of the sale or spin-off options, and has identified some parties that are potentially interested in a purchase or spin-off of Saturn. With respect to what the eventual outcome concerning Saturn might be with Black Oak or any other interested party, it is simply premature at this time to speculate on what any eventual outcome may be. When we have additional information on this topic, we will communicate to all involved," said GM in their best corporate speak.
GM is, of course, staring down the barrel of a bankruptcy gun which is scheduled to fire June 1 if the automaker doesn't get its act together by June 1st. Since Saturn has been on the chopping block since day one of the current economic crisis, spinning it off, and doing so in such a way that keeps cars rolling out of plants and onto showroom floors is likely to be seen as the most positive way to deal with Saturn.
Let's all hope it works.
Source: CarScoop
Photo from Flickr user chipdatajeffb
Related posts: