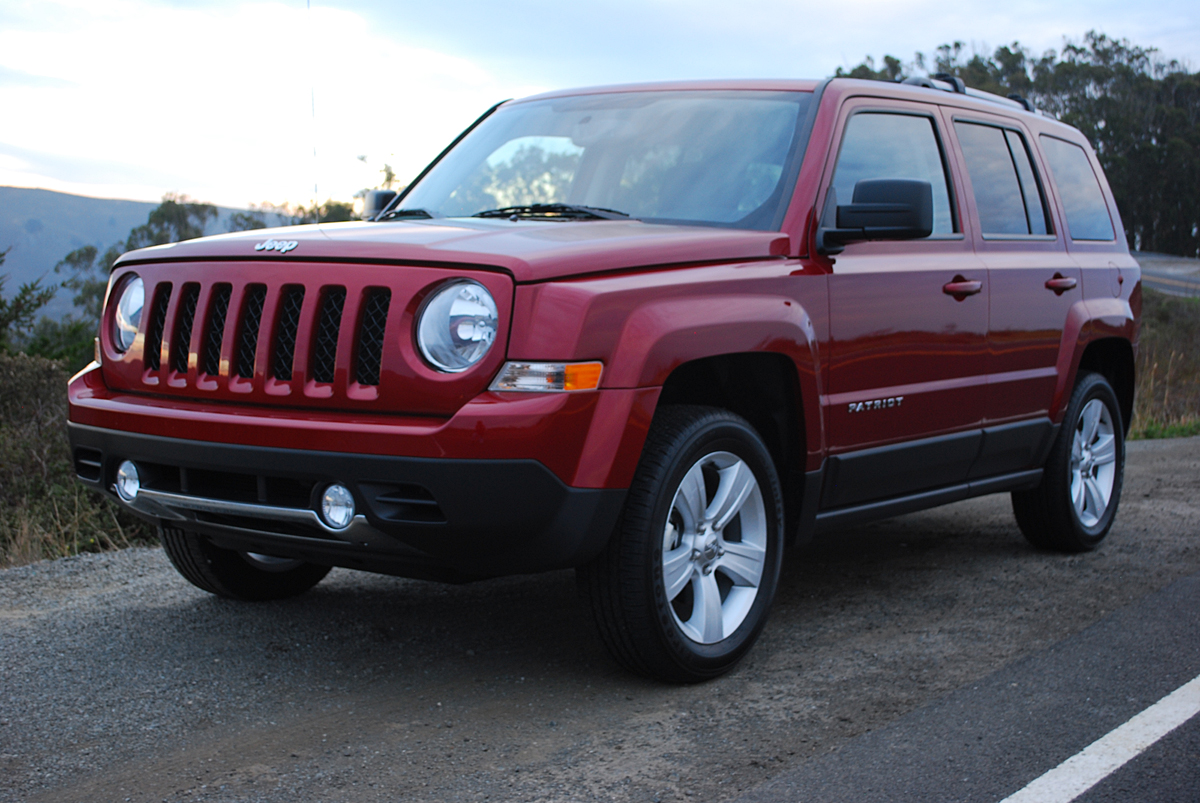 By David Colman
Hypes: Huge Flat Cargo Floor, Great Tipstick Design
Gripes: Lethargic Handling, Underpowered
The Patriot is Jeep's classical architecture version of its sibling, the more streamlined Compass. In lieu of gentrified Compass styling, the Patriot's boxy lines and upright seven slot grill make you think Wrangler rather than Grand Cherokee. The Patriot line begins with the base model Sport FWD, with a starting price of $16,000. Work your way to 4WD and you add two grand to that base price. The Latitude model comes in at about twenty thousand for 2WD, three thousand more for 4WD. We spent a week with Jeep's top line version, the Patriot Limited 4X4, which carries a base price of $25,895. By the time you've added the $995 Customer Preferred Package 2GF (theft alarm, cargo convenience group. roof rails with adjustable cross bars and Tipstick automatic gearbox), plus $745 for navigation with 40GB hard drive, the top of the line Patriot will set you back $28,630.
Even with the heated leather seats included in the Limited's specification list, the interior of this Jeep doesn't look luxurious. The first thing you notice inside the cabin is a gaping hole on the passenger's side of the dash. While this lidless glove box provides a handy receptacle for random items, it looks sketchy. It also duplicates the ample enclosed glove box just below it. Another unnerving note is struck by the incessant chiming that begins if you insert the ignition key in its slot before you buckle up your seatbelt. There are better ways to save you from yourself than this persistent annoyance.
New for 2014 is the 6 speed gearbox, which replaces the previous model's noisy constant velocity unit. The new "Tipstick" transmission is ingeniously designed to allow you to switch from full automatic to manual mode by simply swatting the Tipstick right for automatic or left for manual. There's no need to search out separate gates for these two functions. Once in manual mode, you can up shift or down shift be slapping the Tipstick left or right. It's one of the best solutions yet devised for this complicated bit of engineering.
If you select the Limited version of the Patriot, you receive the upgraded 2.4 liter, 172hp inline 4 instead of the baseline 2 liter, 158hp inline four that powers the 2WD Sport Patriot. Even with this optional motor, the Limited is hard pressed to launch with much thrust. You need to select the correct gear set with the Tipstick before initiating passing maneuvers. The engine sounds labored as it crescendos through the rpm range, and even at a freeway cruising speed of just 70mph the DOHC four is spinning at a rather noisy 2,500rpm. Tow capacity is limited to 2,000 lbs.
Where this Jeep excels is in the practicality department. Flipping forward the 60/40 split rear seats (which also happen to recline) is a simple maneuver that opens up a substantial flat load floor good for 54.2 cubic feet of space. Even with both rear seats erect, you're good for 23 cubic feet of storage. The beauty of low rear liftover height and that flat floor configuration should not be underestimated. Slinging a bicycle through the tailgate and into the Patriot presented no hassle whatsoever.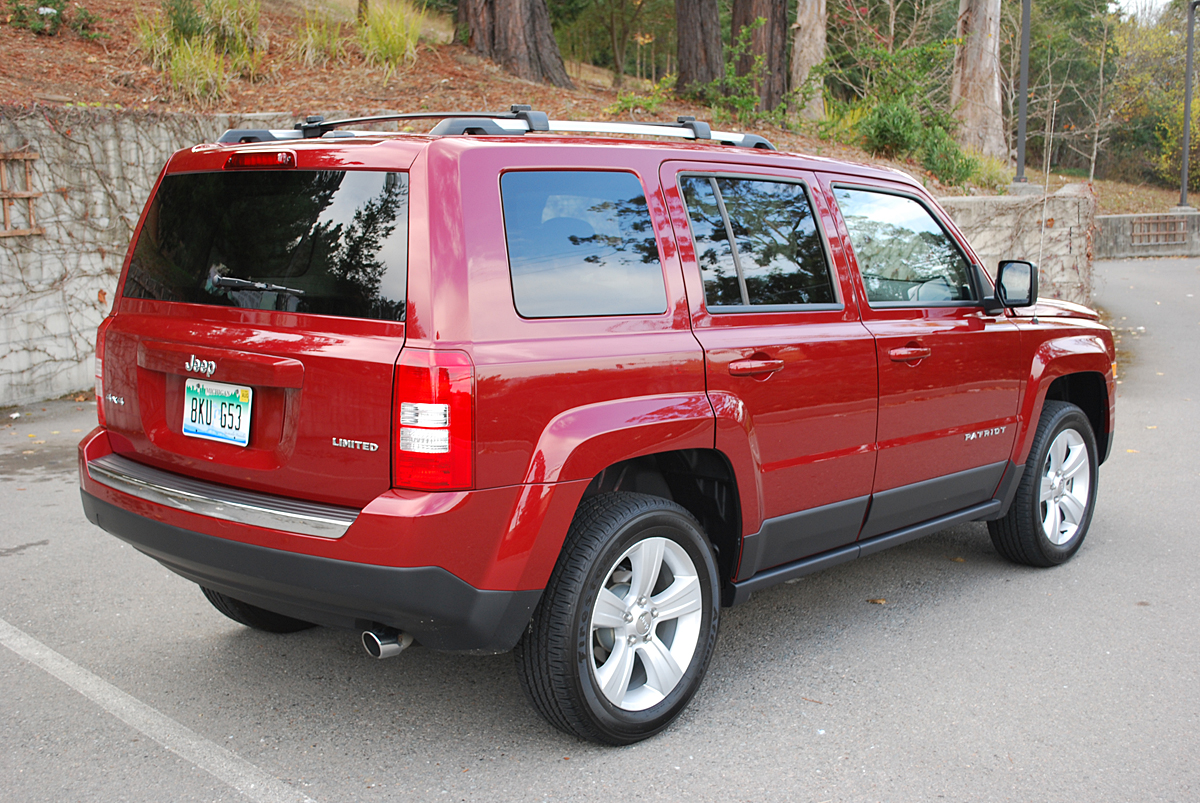 The Patriot Limited's 217/60R17 Firestone Affinity tires are quiet and comfortable over potholes, but ill suited to cornering duty. In fact, this Jeep is not your weapon of choice for back road bashing. It tends to slither through turns without generating much grip. Initial understeer predominates until Electronic Roll Mitigation conspires with Electronic Stability Control to slow progress to a crawl. Thus, it's virtually impossible to get the Patriot crossed up or out of shape on a curvy road. Out on the freeway, this Jeep is better behaved. Its fat rimmed, leather-covered steering wheel offers you just the right opportunity to get a grip. Even though the Patriot's high belt line dictates smallish side and rear windows, vision is commendably good in all directions. If you need the safety factor afforded by 4WD, and fancy practicality over speed, this entry level Jeep deserves a close look.
2014 Jeep Patriot Limited 4X4
Engine: 2.4 Liter, 16 Valve DOHC inline 4 with Dual VVT
Horsepower: 172hp
Torque: 165lb.-ft.
Fuel Consumption: 21 MPG City/27 MPG Highway
Price as Tested: $28,630
Star Rating: 7 out of 10 Stars
Related posts: