Will Hypermiling harm my car?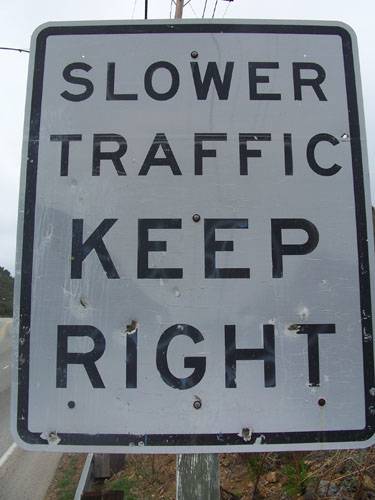 Hypermiling is quickly becoming the new driving fad. Everyone's doing it, but everyone was using leaded fuel at one time too. I'm not saying that Hypermiling is as harmful for you as leaded gasoline, but it ain't entirely healthy for you or your car either.
Basic Hypermiling techniques like the ones listed above are just general good sense both maintenance and driving habits wise. Advanced techniques can be more harmful for your car because drivetrains were not designed to coast with the engine off. If you have an old beater and don't care what happens to it, then by all means, Pulse and Glide away. Just make sure that you follow the "severe use" maintenance schedule in your owner's manual. And if your car's a beater, chances are the owner's manual disappeared years ago along with all your maintenance records.
But beyond just your car, Hypermiling can also be harmful for you, the driver. If employed incorrectly, Hypermiling can result in an accident, or at the very least, an unpleasant altercation with a rabid road rager.
There is no replacement for good judgment when driving. So if you are the type of person who loves living on the fringe of genius and stupidity, before you Pulse and Glide down the freeway, first practice in a parking lot and get the hang of it. You'll aggravate far fewer drivers and reduce the risk of imminent vehicular doom.
Does it Work?
That's the real question. And the real answer? You bet it works. After practicing some basic Hypermiling techniques along with a few advanced ones like Pulse and Glide, my fuel economy went from a shade under 20 to almost 24. It was the first time in my four years of ownership that I saw more than 300 miles on a tank of gas. Not earth-shattering by any stretch, but you gotta remember, this is a fuel ravaging rotary engine that's nearly impossible to drive conservatively.
The achievement was thrilling. Hypermiling is addictive, but I can't bear to do it in my RX-8. So I'm going to buy an old beater econobox with a low drag coefficient and start pulsing and gliding my way past gas stations, while normal, sane drivers fill up their cars, stare at me and shake their head in utter disgust as I get overtaken by a five-year-old on a Razor scooter.
Share your Hypermiling techniques and results.
Just so we don't get sued or whatever, remember, advanced Hypermiling is dangerous and arguably stupid, so we're not responsible. Okay, so now that legal disclaimer junk is out of the way, let's hear your Hypermiling techniques!
Related posts: