Wed Oct 24, 7:30 AM ET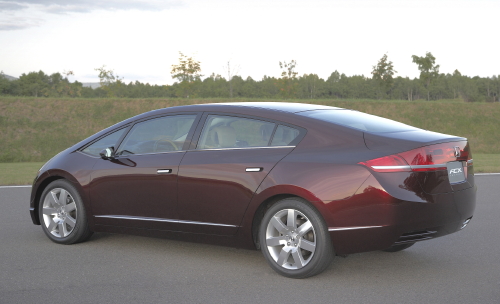 TOCHIGI, Japan – Honda (HMC) will deliver fewer than 100 of its new fuel-cell cars next year, when it's scheduled for introduction in the United States, the automaker's top executive said Tuesday at the company's research and development headquarters here.
Though a small number, it is several times as many FCX hydrogen fuel-cell sedans as the automaker currently has on U.S. roads. Only two of those are in the hands of individuals and about 20 more are in fleet service by governments and other institutions.
Read the complete article HERE
###
Source:
By James R. Healey, USA TODAY
Related posts: