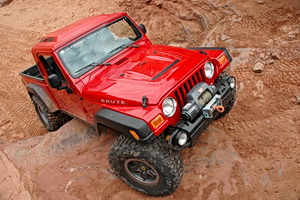 Buying a new car is going to cost a lot of dough. With the same or a lot less money, what used models could you buy? The list below ranges from the practical to the completely impractical. But it's fun to think about cars that are truly unique, beautiful, or purpose built. What are some of your favorite "used" cars?
Below are some cars that I think are uniquely desirable though not in any order of priority. Picking the top ten was hard because there are so many cool cars to choose. So, I included a few more of my favorites. What would you buy if reliability wasn't a factor?
1998 – 2002 BMW M Coupe

This was meant for one thing: handling! The convertible version was already amazing. With the stiff top put on, it's even more rigid. Ultimate little coupe.

1994 – 2001 BMW 7-series (E38) with "James Bond Wheels"


With the powerful 4 liter V8 and good handling, these are the deal of the decade; a used 1999-2000 goes for about $10k or less–isn't that amazing?. Have to get the wheels though.

2004 – 2009 Cadillac XLR

If you've ever had one of these come up from behind, it's like Batman on the road. Absolutely impressive looking in person. It's essentially a luxury version of the Corvette with more distinctive styling.

2004 Audi RS6

The ULTIMATE Audi? 450 horsepower and all wheel drive.

1964 – 66 Toyota FJ-45


One of the rarest of land cruisers. Awesome 4WD capability with functionality of the pick up.

1986 – 1992 Jeep Comanche


With the powerful 4 liter straight-6 engine and good handling, it's amazing Jeep doesn't offer a similar configuration any more..

2005 Porsche Cayman

This could be considered the modern interpretation of the Porsche 914/6. In my opinion, it won't sell very well because it's neither a 911 nor a Boxster. I think it will be an enthusiast secret, similar to BMW M Coupe.

1979 – 1985 Ferrari 400i GT

The ultimate 'family sedan' designed by Pininfarina. What a great front end and classic wheel design.

1967 Shelby GT350 and GT500

Does it get any better?

1964 – 1967 Sunbeam Tiger


So cool looking. And it has Ford V-8 power, similar in concept to the mighty Ford Cobras.

1982 Audi Quattro


The Quattro that started the whole craze.

1993 – 2004 BMW 318ti

23/31 mpg, rear wheel drive, functional hatchback design, what more do you need?

1985 – 1989 Audi 5000/200 Turbo Wagon

Always loved these, esp with FUCHS wheels. They were extremely aerodynamic (around 0.3 drag coefficient) and could hit 130+mph. Maintenance is pricey however.

2004 – 2009 Toyota Prius
(2nd Gen)

The hybrid car that defined a new era in eco-consciousness. It's impressively roomy front and rear and they made the "green experience" fun with the real time fuel efficiency read outs and graphic representation as you switch from gas to electric.

Jeep Scrambler/AEV Conversion


American Expedition Vehicles (AEV) has a strong history with Chrysler Corp. and this is the ultimate conversion for any Jeep TJ Wrangler. The AEV conversion is simply awesome.

1986 – 1990 Volvo 780 Bertone

Designed and built by Carrozzeria Bertone in Turin, Italy. It's the definition of a "handsome" car. One of the best looking Volvos ever (P1800 takes the throne).

2007 – 2008 Acura TL Type-S


28 more hp, aero kit, firmer suspension, and the Anthracite 10-spoke wheels set the Type-S apart above the 3rd generation TL.

Love the "blood groove" along the side.

1969 Ford Mustang Boss 302


Not as feline as the '67, but those twin headlights and scoops – awesome.

1967 – 1970 Datsun Fairlady/Sports 2000


The first-year cars are most-desirable today as there were just 1,000 to 2,000 produced and are unencumbered with the emissions and safety changes introduced in 1968. An optional Competition package included dual Mikuni/Solex carburetors and a special camshaft for 148 hp.

Funny how Honda has the S2000 coupe; must be it's namesake…

1967 Alfa Romeo Duetta Boat Tail

Popularized by "The Graduate", this is simply one of the most beautifully designed cars of all time. The "boat tail" rear end is truly beautiful.

2000 Audi A6 4.2
Wonderful handling, incredible motor, luxury, all wheel drive and looks great. And like the BMW 750, they've depreciated like rocks.

Related posts: