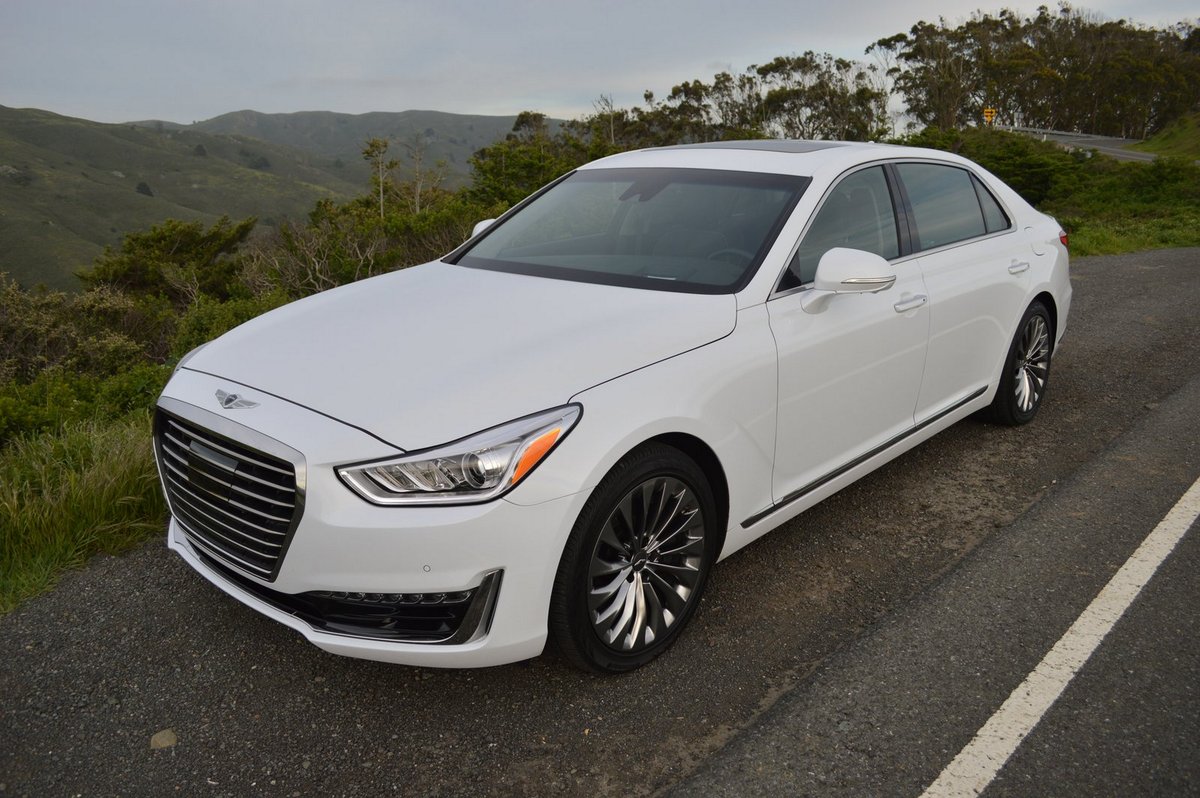 By David Colman
Hypes: Beautifully Crafted Interior, Regal Back Seat
Gripes: Turbo Lag, Poor Rear Vision
It's time to rewrite the book on luxury sedans from Hyundai. In 2016, the Korean company offered two posh rides, one large (Genesis) and another even larger (Equus).
This year, Hyundai created a whole new luxury division called Genesis which is dedicated to the sale and maintenance of their line topping sedans. This new brand sells two models for 2017, the sizeable G80 and the limousine-like G90. Two flavors of G90 are available: the 3.3 liter twin turbo V6 which makes 365hp, and the 5.0 liter V8 good for 420hp. Our test hop took place in the twin turbo V6, which retails for $68,100. While that may seem like a lot of money for a Hyundai product, the G90′s price is exceptionally reasonable when measured against the car's the car's rightful competition. BMW's 7 Series and Mercedes Benz' S Class sedans cost more than twice as much as the Genesis G90 3.3T.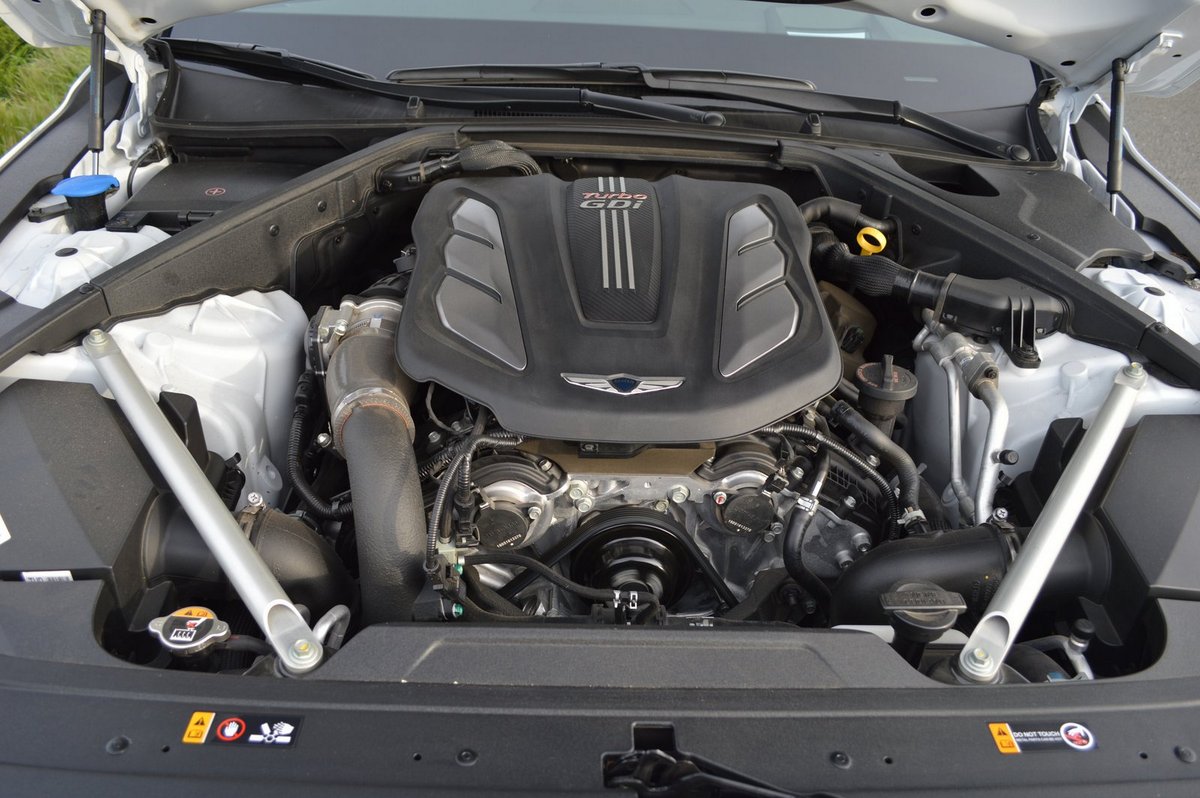 While some sedans aspire to limousine status by providing back seat amenities like spacious legroom and separate HVAC controls, the G90 far exceeds those minimal specifications for comfort with its armada of exclusive features. Start with the windows. Each side window and rear quarter pane comes with its own electrically operated privacy screen. A fifth screen covers the back window. All are operable only from the rear seat. The center rear armrest contains a sizeable storage bin, plus a dashboard for the infotainment system. Four separate air vents cater to the back seat HVAC system, and both rear seats are heated. All controls are located on the drop down center console. Even the position and inclination of the right front seat can be controlled from the rear seat panel.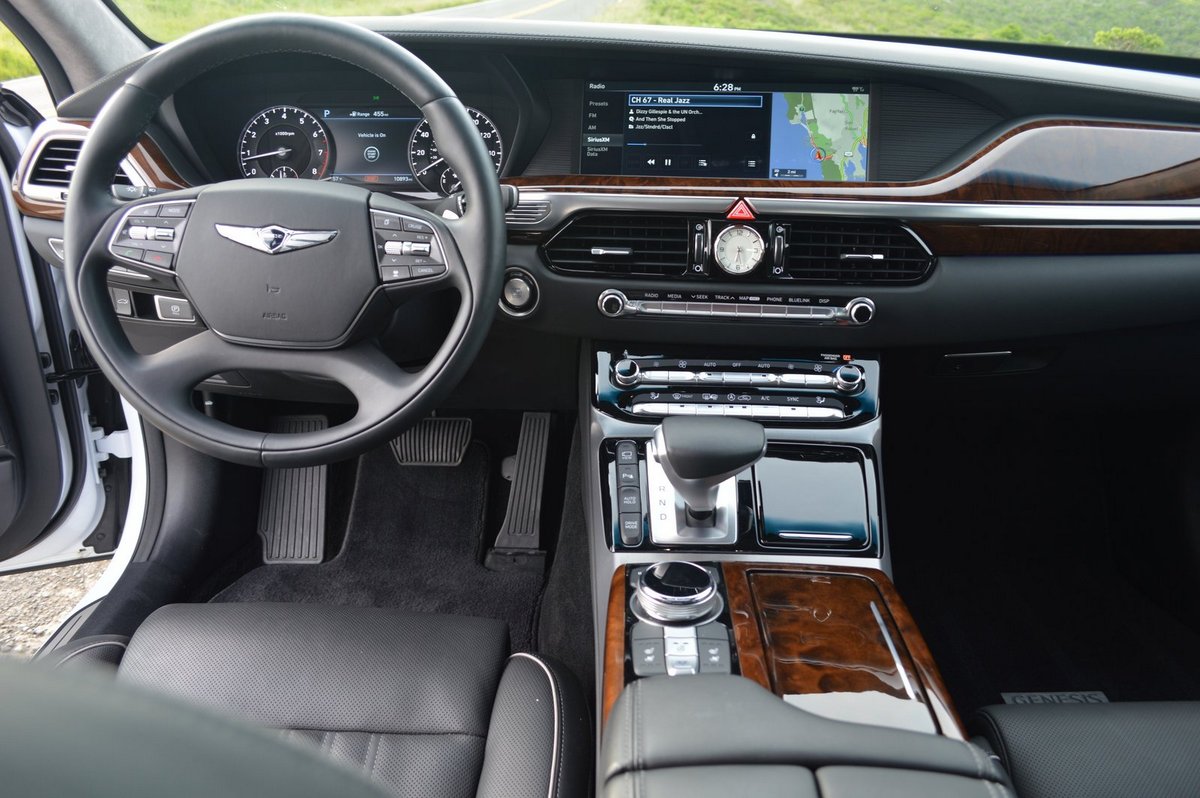 You might assume that this plush lounge car is something of a slug to drive. You would be wrong. The 3655hp motor couples to an 8-speed Shiftronic gearbox equipped with paddle shifts at the 9 and 3 o'clock positions. Once the twin turbos spool up, the G90 surges ahead with enough momentum to obviate the need for a paddle controlled downshift. However, given this sedan's 5,335 lb. curb weight, and the turbochargers' propensity for lag, there's a full second delay between throttle application and actual propulsion. If I were buying a G90, I would bypass this V6 in favor of the sweet 420hp V8 which proved completely lag-free in the G80 I recently tested.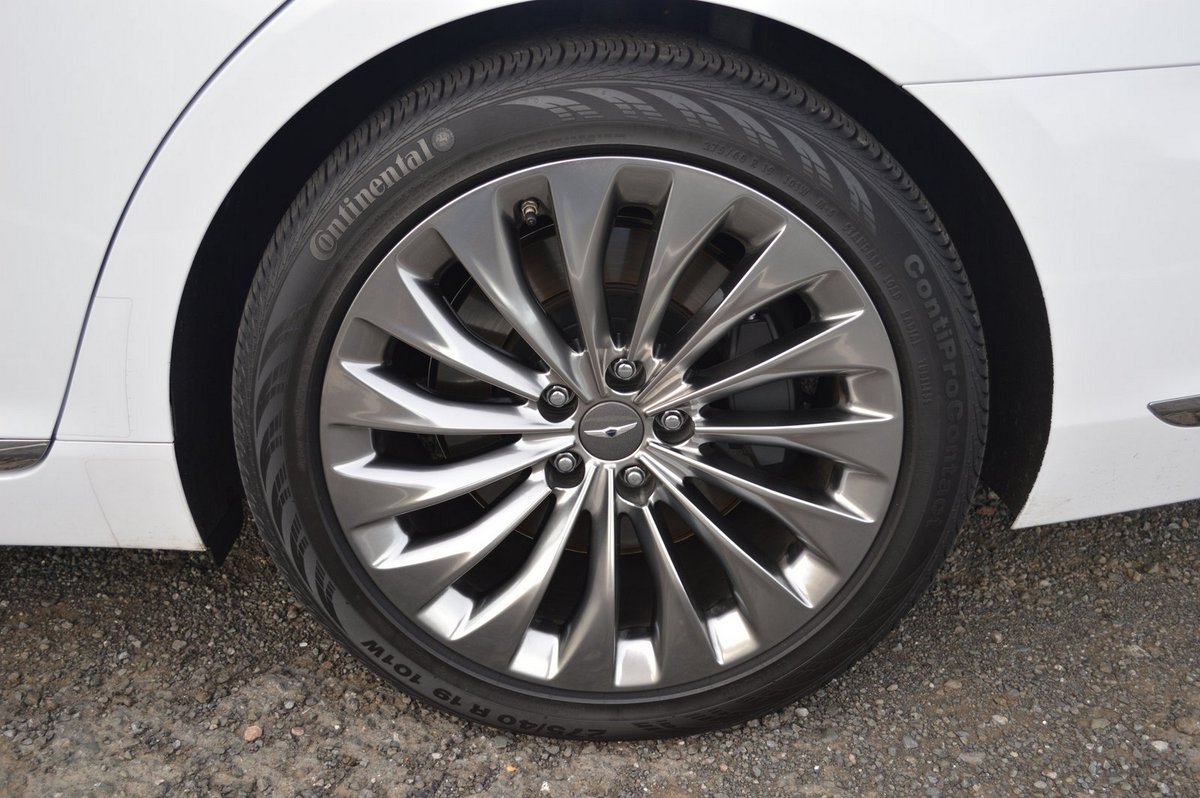 Of course, most obliging chauffeurs would disdain such full throttle frivolity in favor of a more sedately measured ride. However, if your inclination is to toe heavily into the throttle, you will be stunned by the pace this limousine is capable of generating. But first you must select the "Sport" setting from the available four "Drive Mode" choices (Eco, Smart, Normal). Sport gathers the ammo for a backroad assault by adjusting steering effort and changing transmission and engine control logic to favor more feedback, higher rpm engine ranges, and delayed upshifts. If you choose the Sport setting, the G90 remains locked into that choice for the duration of your drive. However, it will defer to "Smart" the next time you restart the car. The Smart setting evaluates the way you drive, and recalibrates itself depending on whether your method is mild, normal or aggressive. A green readout of the word "Smart" on the instrument panel means Mild, a white version means Normal, and a yellow illumination corresponds to Sport. In any of these 3 settings, you can rely on this sizeable sedan to corner without undue fuss. Its Continental tires (ContiProContact) are sizeable enough (275/40R19) to leave a lasting impression on the pavement.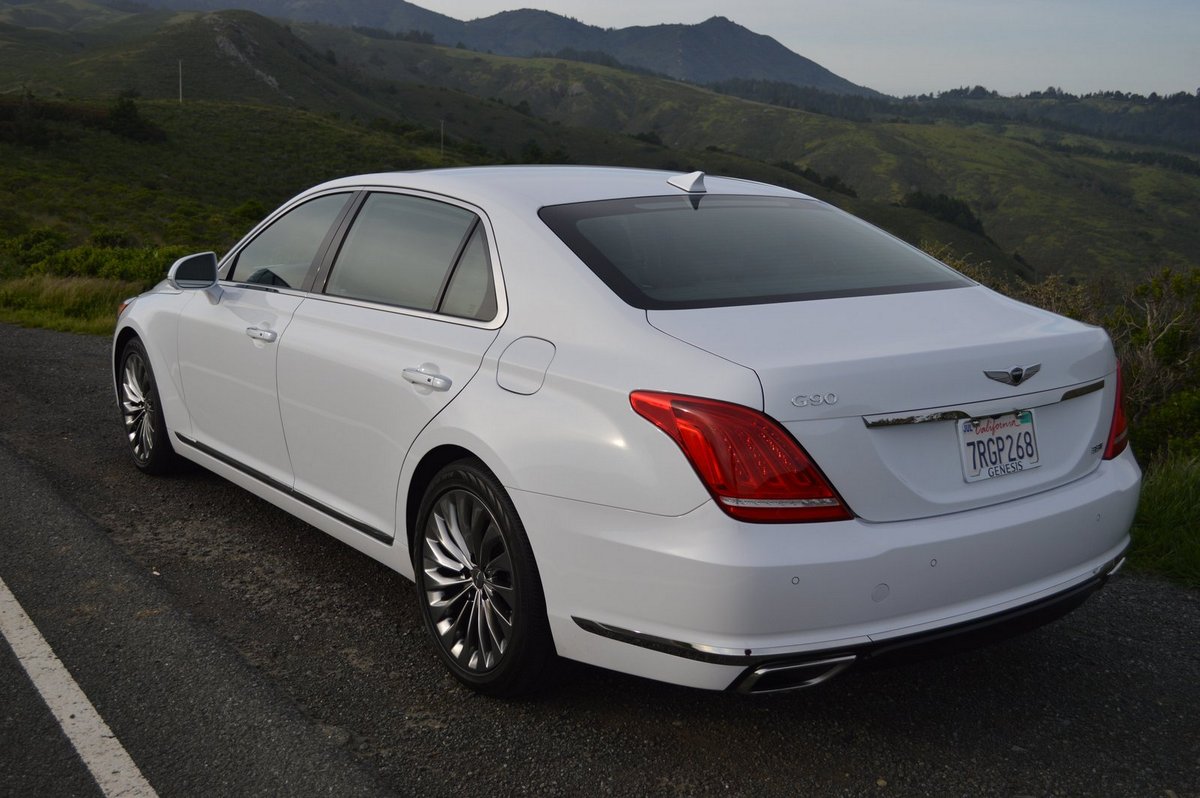 If you aspire to learn all the operational secrets of this Genesis, you better prepare yourself for some serious reading. Fully two-thirds of the very large glove box are occupied by publications ranging in size from 206 pages (Navigation Owner's Manual) to a thick encyclopedia of an Owner's Manual that must weigh more than 2 pounds. But just poking around in the electric self-opening and closing trunk will reveal that Genesis has equipped the G90 with an enormous rear mounted battery, a Hankook emergency spare tire (good for just 80 KPH), and an abbreviated tool kit including jack, screwdriver and lug wrench. Of course, if you're being transported in the G90′s back seat, these are items with which you'll never need concern yourself. Because even if your G90 doesn't come with a chauffeur, it does come with 3 years of "Complimentary Enhanced Roadside Assistance."
2017 Genesis G90 RWD 3.3T Premium
Engine: 3.3 liter Twin Turbo V6
Horsepower: 365hp
Torque: 376lb.-ft.
Fuel Consumption: 17 MPG City/24 MPG Highway
Price as Tested: $69,050
Star Rating: 9 out of 10 Stars
Related posts: