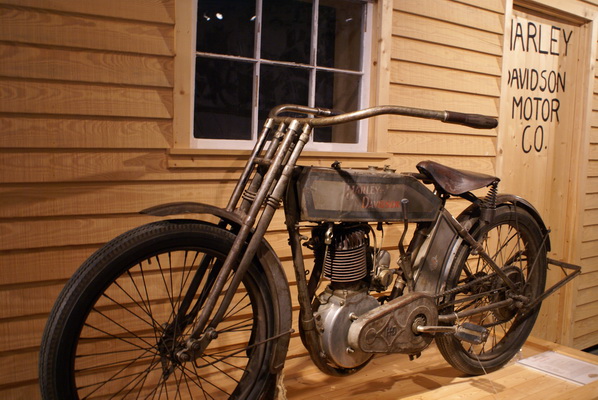 We visited the Barber Vintage Motorsports Museum located on the grounds of Barber Motorsports Park in Birmingham, Alabama. For anyone remotely interested in motorcycle history and Lotus race cars, the Barber Vintage Museum hosts one of the largest motorcycle collections in the world. George Barber (no relation to Skip Barber) has collected almost 1,400 motorcycles and has the largest collection of Lotus race cars in the world. The building itself is a 80,000 square foot modern steel, concrete, and glass structure that contains five floors of over 500 motorbikes and Lotus race cars on display. The facility also has a complete metal workshop and restoration capabilities so that almost anything can be fabricated and restored to mint condition.
The collection now has over 1,300 vintage and modern motorcycles and as well as a substantial collection of Lotus and other race cars. It is considered the largest collection in North American. There are approximately five hundred motorcycles on display at any given time. These bikes range from 1904 to current-year production. There are bikes from 16 countries that represent 143 different marques. The common street bike is represented, as well as rare one-off Gran Prix race machinery. Bikes have been purchased from as far away as Australia, New Zealand, and Sweden, but also as close as down the street.
(picture slideshow of my museum tour at then bottom of the article)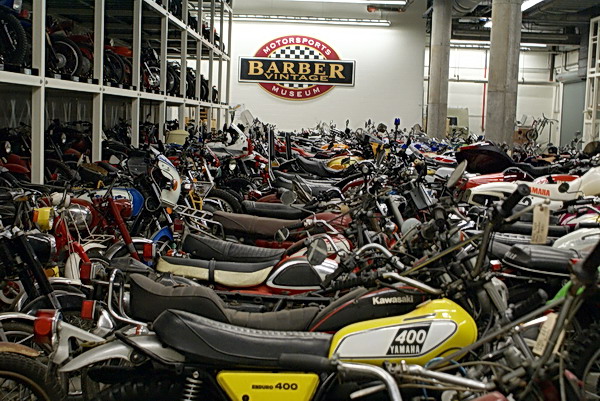 If you have the opportunity to pass through Alabama, stopping and visiting the Barber Vintage Motorsports Museum is worth seeking out. Below are a small fraction of the photos I took while on tour of the museum.
Related posts: