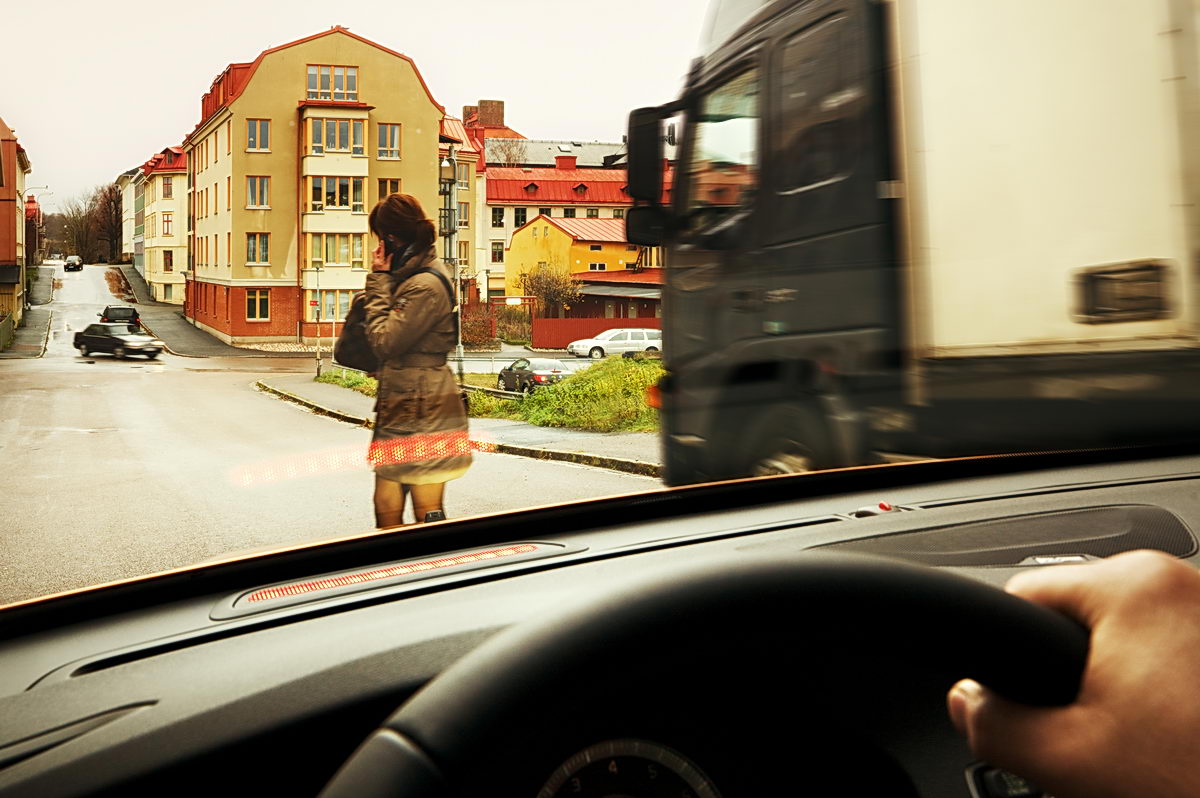 Eight engine options and new safety tech round out the new S60
Volvo has lifted the veil of secrecy surrounding the new S60 and we how have details on the finalized specs of the car. If you read our last article about the new 2011 S60, there will be few surprises. Earlier this week, the Swedish automaker spilled the beans about the new safety features and engine options available in the S60.
Like everybody expected, the S60 features Pedestrian Detection. This new safety system is a first for any car and at speeds under 21 miles per hour apply full braking power to bring the S60 to a complete stop. At higher speeds, the system will try to slow down the car as much as possible to minimize injury to the pedestrian. The system uses both a camera and radar system to detect pedestrians.
The system even pre-boosts the brake system to be ready to deliver maximum stopping power as soon as the safety system detects danger. Volvo claims this technology will reduce pedestrian fatality risk by 20 to 85 percent. The S60 will also apply the brakes if it detects a possible collision with another car or any other stationary object.

When production begins, four engine options will be available, two gasoline and two diesel. The gas engines will be offered in a four and six-cylinder configuration, with the V6 topping out at 304 hp. The four-cylinder is turbocharged and has 203 hp. Both diesel engines have five-cylinders. The 2.0 liter will make 163 hp and the 2.4 will top-out at 205 hp. Both diesel engines deliver over 294 lb-ft of torque.
By the end of the first year of production, an additional four cylinder engine will be added to the lineup. The most interesting is the 1.6-liter diesel. The engine should return phenomenal gas mileage, but it will only be available with a six-speed manual transmission. The rest of the engine options are turbo four-cylinders' that top-out at 240-hp. All of these engine options, other than aforementioned 1.6-liter diesel, will be available with a six-speed manual or automatic transmission.
Volvo hopes to sell 90,000 units globally. With the new S60′s great looks and new features this should be easy. With the variety of engine options available, the S60 should have something to offer for everybody. The new S60′s safety innovations may spook some people wary of a computer having control of the brakes, especially considering the news regarding the Prius. There should be no reason to fear the computer controlled braking systems because other cars have used it with some success. In the future collision avoidance is likely be standard on every car.
Related posts: