Nov 14, 1:27 AM EST
Lincoln, long content to be your grandfather's brand, is enjoying a revival thanks to new products and a new emphasis at Ford Motor Co. on rebuilding the 86-year-old nameplate.
Those efforts will be in focus Wednesday with the introduction of Lincoln's new flagship sedan, the MKS, at the Los Angeles Auto Show. The auto show opens to the public Friday after two days of media previews.
But Ford still has a tough road ahead educating consumers and re-establishing Lincoln as a brand with meaning and cache, industry analysts say.
Read the full story HERE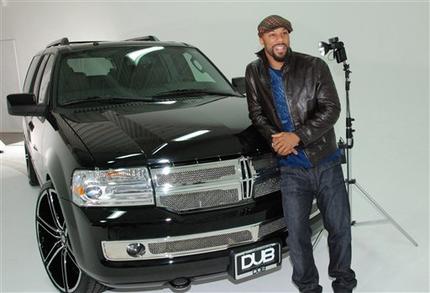 In this photo released by Lincoln Mercury, performer Common is shown with the new 2008 Lincoln Navigator in Los Angeles Monday, Nov. 12, 2007. Lincoln Mercury announced a marketing partnership between the auto maker and Common promoting the 2008 Lincoln Navigator and other brand initiatives. (AP Photo/Lincoln Mercury, John T. Barr)
Source:
By DEE-ANN DURBIN
AP Auto Writer
Related posts: