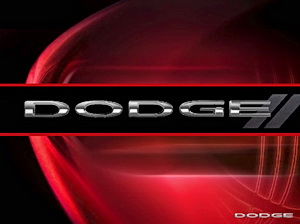 A redesigned Dodge Caliber compact car is near the top of the to-do list for the new Chrysler Group LLC and its Italian partner, Fiat Auto. The replacement, which may get a new name, is expected to start sale in calendar 2011 as an early 2012 model, timing that would make it the American automaker's first post-bankruptcy product to reach consumers.
Various sources indicate the 2012 Dodge Caliber will be built on Fiat's C-Evo platform, a new architecture that can be varied to host a variety of "C-segment" vehicles. This means the new Caliber will compare to compact cars and crossover SUVs of the same general size as the Ford Focus and new 2011 Chevrolet Cruze. Aimed to compete with the new Audi A1 and BMW 1 Series, the platform uses 84 percent high and ultrahigh strength steel, a McPherson front and a dual-link rear suspension, both of which will use aluminum components (front and rear arms, along with the crossmember). The platform comes in around 10 percent lighter than its predecessor thanks to the use of aluminum and magnesium, and is designed to fit a transverse engine and can be adapted for either front- or all-wheel drive applications.
Designed for both front-wheel drive and all-wheel drive, C-Evo gets its first outing with the 2011 Alfa Romeo Milano, a sporty 4-door hatchback from the Fiat-owned upscale brand famous for sports cars. The all-new Caliber will reportedly be sold only as a 4-door sedan similar in design to the Fiat Linea, unlike today's Caliber, but we think a hatchback might be reinstated at some point to attract younger "active lifestyle" buyers that covet the likes of the Kia Soul, Nissan Cube, and Scion xB. Whatever the body style is produced, all models should be front-wheel drive.
Styling for the 2012 Dodge Caliber will be fashioned by Chrysler designers in Auburn Hills, Michigan, with possibly some input from Fiat's team in Turin. Interior design should also be unique despite using a number of Fiat-designed parts, and we'd guess materials quality will go up another notch from the upgraded 2010 Caliber cabin.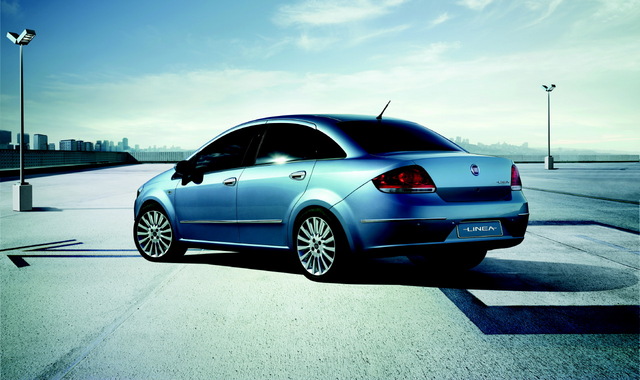 The 2012 Dodge Caliber will be powered by a Fiat-designed 1.4-liter turbocharged 4-cylinder engine with the Italian company's advanced MultiAir valve-control system. This powerplant debuts in the BMW Mini-fighting Alfa Romeo MiTo 2-door hatchback that's due to start U.S. sale for model-year 2011. MultiAir is the big deal here. Basically, it uses valve lifters operated by an electrohydraulic mechanism that can adjust valve timing and valve lift through virtually infinite steps for each cylinder and at each stage of the four-stroke combustion cycle. This contrasts with electromechanical systems like Honda's VTEC that vary timing and/or lift for all valves through only two or three fixed modes. Fiat claims MultiAir improves fuel economy by 10-15 percent over a conventional engine of comparable size while increasing power by a like amount. The company also touts a 15-25 percent reduction in CO2 emissions and a 60-percent drop in levels of hydrocarbons and NOx (oxides of nitrogen).
According to Britain's Autocar magazine, the 1.4 turbo engine will initially be available in various markets with rated horsepower of 105, 135, and 170. The North American 2012 Dodge Caliber will probably get only the last two versions, with the 170-horse engine possibly reserved for a sporty R/T model. Transmission choices are unclear, but Autocar says the engine is compatible with Fiat's existing 5- and 6-speed manual gearboxes. It is a fair guess that the options list will show a 6-speed automated manual, something Chrysler had planned to offer before production was stalled by its government-ordered bankruptcy and a supplier dispute.
The current generation Caliber has been a distant competitor in the compact-car sales race, hampered by unrefined powertrains, choppy ride quality, excessive noise, and visibly cut-rate interiors. Being a Chrysler product hasn't helped either, what with the company's reputation for mediocre workmanship and dealer service now further tainted by a well-publicized slide into bankruptcy. While the 2012 Dodge Caliber promises to be far better than the car it replaces, it must overcome some huge hurdles to improve Chrysler's image and thus public confidence in the automaker's future. Which means that it will have to be nothing short of brilliant, a tall order even for vaunted Chrysler-Fiat CEO Sergio Marchionne and his teams on both sides of the Atlantic.
Related posts: