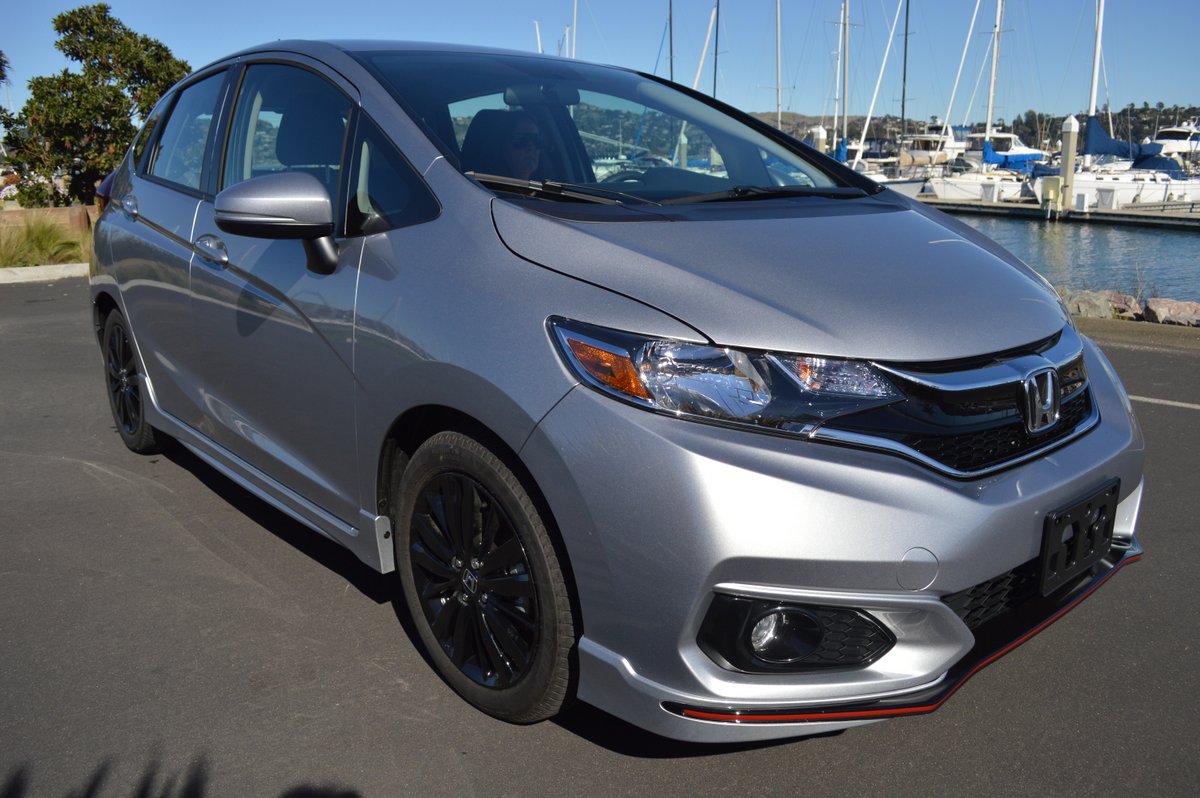 Hypes: Channels the Spirit of the Bugeye Sprite
Gripes: Front Seats Could Be Better
I wouldn't have liked the Fit half as much as I did if Honda had equipped it with the available CVT transmission. Instead, they provided me with a Fit worthy of the name Sport – thanks to its lovely, quick shifting, beautifully weighted 6-speed manual gearbox. This diminutive, 2,625lb. 5 door sedan reminds me in many ways of the first sports car I ever drove – a 1959 Austin Healey "Bugeye " Sprite. Like that Sprite, the Fit reacts instantly to steering input, makes the most of its gas saving 130hp output, and most importantly, provides every bit as much joy in driving as that long lost Austin Healey.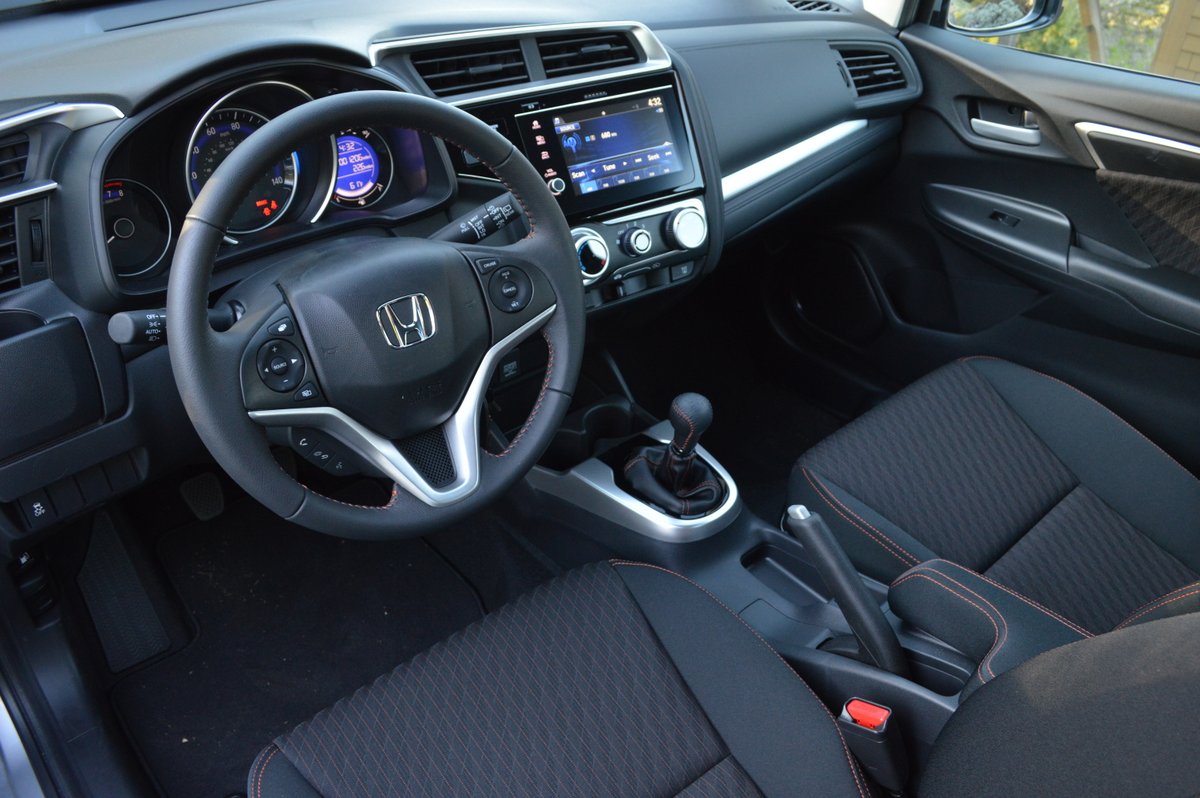 In an automotive landscape increasingly occupied by overweight, over-complicated, remote control slot cars, the Fit Sport stands virtually alone today as a talisman embodying the best attributes of cars from a simpler era. The more so-called improvements manufacturers ladle into the mix, the heavier the ends become. Since curb weight is the enemy of good handling, these complex vehicles respond fitfully to your driving inputs because they filter your commands through synthetic electronics. By contrast, this Honda, is a fly weight by today's automotive standards. Consequently, it will out-handle sports sedans costing four times more than its list price of just $18,390.
Beyond providing enthusiasts with the kind of driving challenge they relish, however, the Fit Sport suffices in many other ways as a successful transportation tool. With its wide opening tailgate door, flat loading floor, and fold down rear seats, the available 13 cubic feet of storage space can accommodate a wide variety of loads. You could even go so far as to call the Fit an SUV because it will handle a trip to Home Depot with ease. If you chose not to haul goods, the 5 door Fit will easily transport 4 adults in acceptable comfort, or even 5 bodies in a pinch.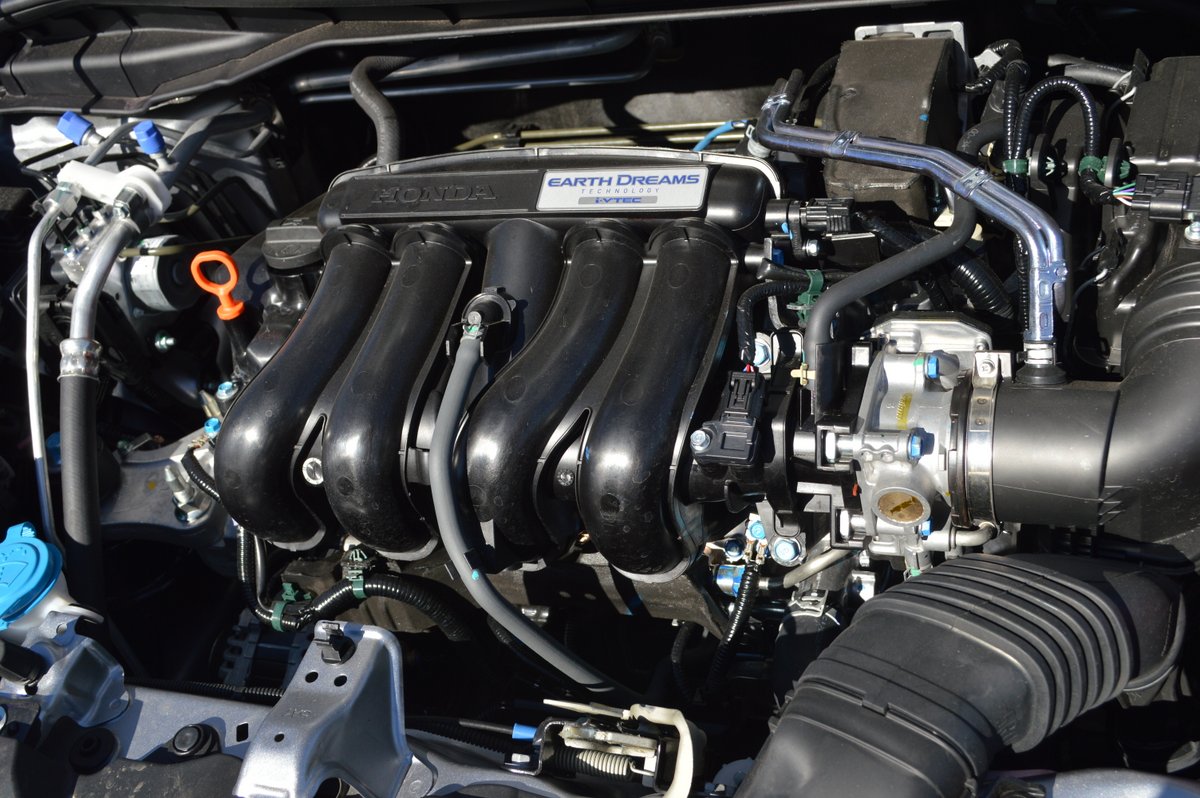 However, with a full passenger load, you will find yourself rowing the gearbox with great deliberation to extract every last bit of performance from the 1.5 liter "Earth Dreams" in-line 4. Out on the Freeway, tooling along at 70mph in sixth gear, the Fit is spinning its motor at a rather elevated 3300rpm, which makes for a noisy cruise since there's little soundproofing in the cabin. Also be forewarned that if you need to pull off a pass at that speed, sixth gear will not suffice for instant acceleration. You'll need to downshift to fifth or fourth for the needed poke. But given the lightness of the clutch and the precision of the gear slots, downshifting to complete a pass presents a thoroughly enjoyable challenge.
One of the little secrets most Fit owners will never know is that their bargain Honda is powered by the same delectable engine that the Sports Car Club of America (SCCA) has chosen for its toughest competition class, Formula F. The "F" once stood for "Ford" but since Ford long ago ceased building that powerplant, Honda became the provider of choice for this incredibly competitive worldwide class of racing. Perhaps that's why Honda provides the Fit Sport with a brightly illuminated tachometer that zings all the way to redline at 7000rpm when you apply full throttle.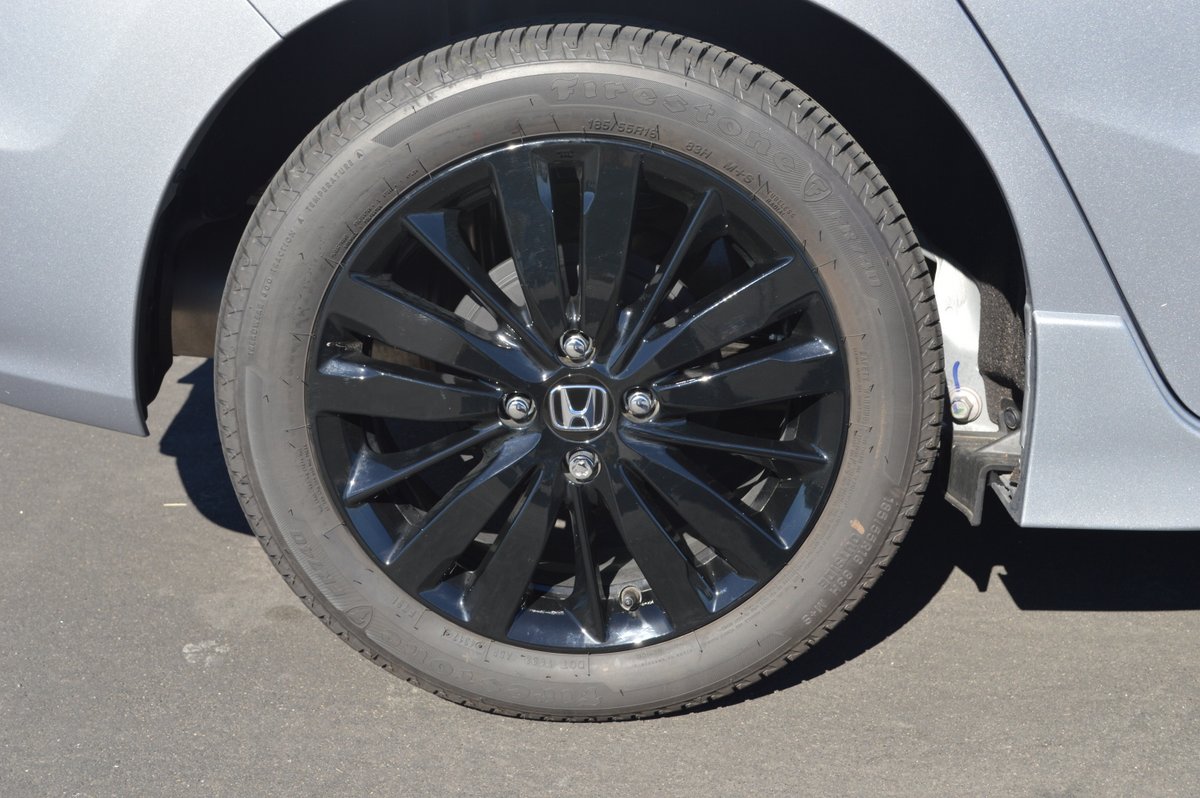 The test Fit was shod with decent Firestone rubber, FR740 tires measuring 185/55R16 and mounted on understated gloss black alloy rims. We never got the Firestones squealing, because their treadwear rating of 300 definitely puts them in the super sticky "Sport" range appropriate to this car's design brief. I can only imagine how responsive the Fit would be if upgraded to a "Plus One" tire/wheel package using 17 inch rims and lower profile rubber. The Fit Sport rides rather harshly, which serves as good index to the kind of pavement you're traversing. The beauty of this Honda is that it supplies few filters to distance you from the road surface. The price you pay in ride stiffness is definitely worth the payoff in unvarnished feedback.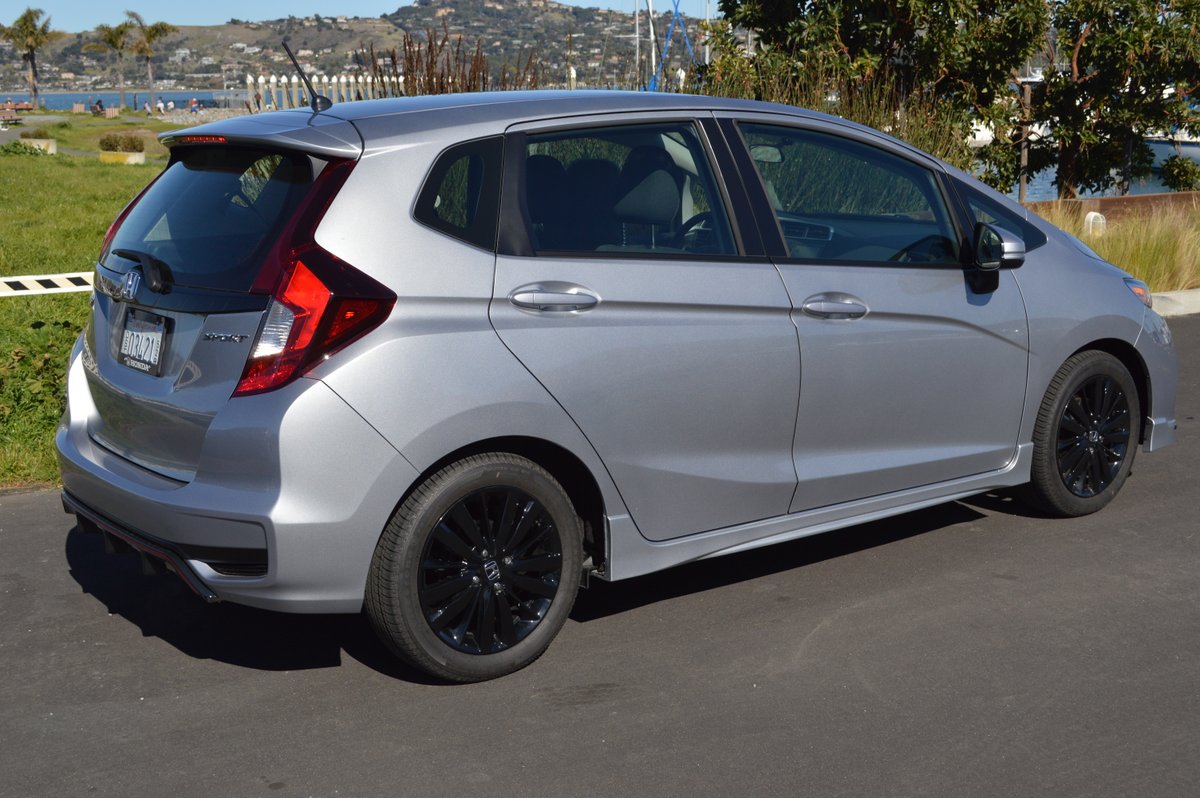 The interior of the Sport offers a handsome combination of discreet linear patterned cloth seating surfaces. The fronts offer only the most minimal manual adjustments, while the rears are acceptable for short trips. Our test model lacked the available suite of Safety nannies, and we were thankful for that omission. Various levels of upgrade are available however, if you need a sunroof (EX level) or heated leather seats (EX-L). Me? I'll take my Sport just the way this one came equipped – the basic package, the 6-speed manual, and absolutely nothing else.
2018 Honda Fit 5-DR Sport
Engine: 1.5 liter inline 4, I-VTEC Direct Injection
Horsepower: 130hp
Torque: 114lb.-ft.
Fuel Consumption: 29MPG City/36MPG Highway
Price as Tested: $18,390
Star Rating: 10 out of 10 Stars
Related posts: