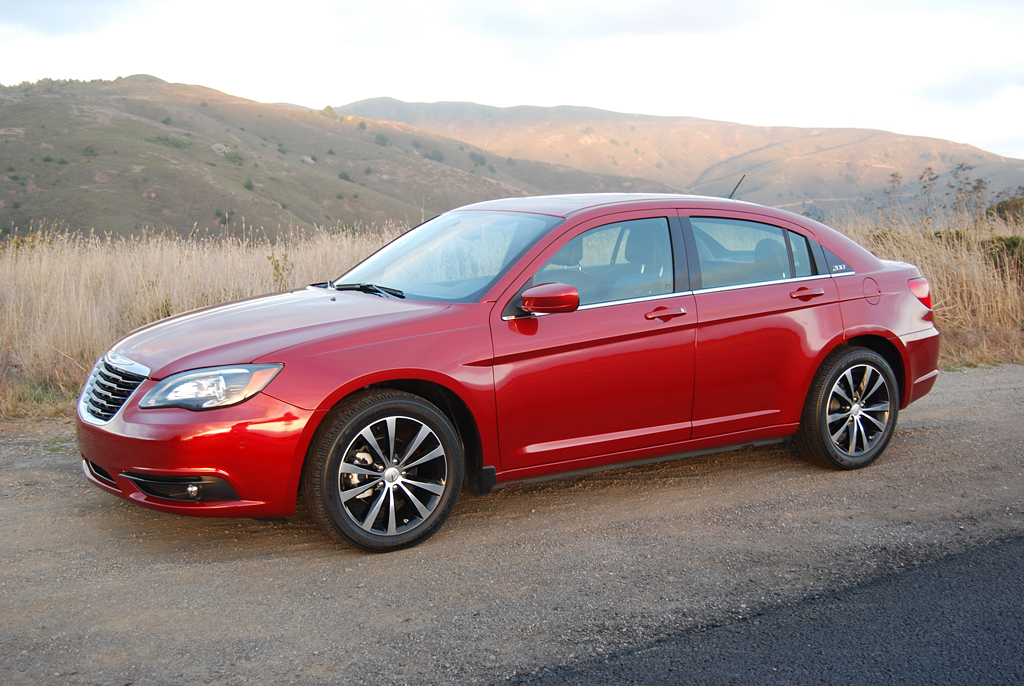 By David Colman
Hypes: Strong Motor, Excellent Packaging
Gripes: Stay Away From the 4 Cylinder Engine
The memorable 200S is Chrysler's satisfying replacement for its eminently forgettable Sebring line. When fitted with the company's all-purpose 3.6 liter V-6 engine, the 200S is an understated sports sedan capable of chasing down much more expensive products from Germany, Italy and Japan. For those of you who enjoy driving, but don't need to make an audacious public statement about your choice of vehicle, the 200S is the ultimate stealth driving machine.
The 283hp, 24 valve V-6, connected to a 6-speed automatic, is so explosively potent that you need to apply throttle judiciously, especially when the front wheels are turned. If you aren't careful, the torque-steering proclivity common to all high powered front-wheel-drive layouts will snatch the steering wheel right out of your hands. As long as you are prepared to unwind the wheel as you feed in the power smoothly, the 200S will become a willing accomplice to fast, precise driving.
The generous fitment of 225/50VR18 Goodyear Eagle LS2 tires on striking polished and painted 7 x 18 inch alloys endows the 200S with the kind of cornering power you'd expect of a front-line sports sedan. Yet the 200S' subdued styling, modest brightwork, and family-serviceable proportions give no clue to the performance bouquet lurking within. In fact, only the driver of this car will ever recognize the car's performance potential. Meanwhile, passengers will assume that this unprepossessing Chrysler is primarily designed to haul people and baggage without hindrance. All 4 doors open wide for good ingress, the front and back seats are comfortable enough for long jaunts, the trunk is spacious and easily accessible thanks to remote keyfob control. There's even a drop down armrest between the two rear seats which hides a fold-down parcel door to accommodate skis or 2x4s.
Chrysler did not stint on 21st Century techno features. Six Boston Acoustics speakers beam an endless litany of music and information to you courtesy of a revamped SiriusXM Satellite Radio system that has become brilliantly informative. The 6.5 inch touch screen on the face of the dashboard not only allows you to display all your preset favorite stations, but also registers what artist is playing on which band, so you can station hop at will, knowing what you're about to hear. In addition, you can transfer any XM song to the available 28GB of storage space on the car's 40GB hard drive, so your favorite tunes will forever be available at your beck and call. If all that isn't enough, the 200S also features Uconnect with links to CD, DVD, MP3 and HDD. Slip a CD into the pivoting faceplate slot, and the touchscreen will inform you of each cut by name, and allow you to play any of them with the push of an icon.
For $29,170, the 200S is one of the best sedan bargains available today. This inexpensive, low profile package functions as the perfect family sedan while masking the faintly subdued snarl of a tiger. It's a sterling testament to just how far back Chrysler has come from their recent financial woes.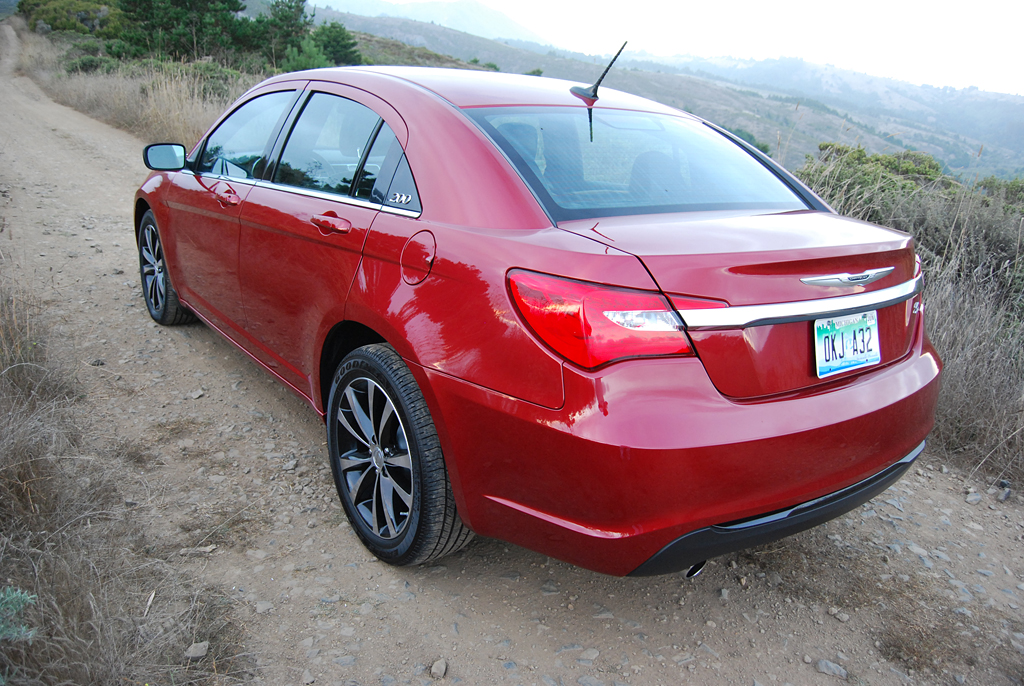 2012 Chrysler 200S
Engine: 3.6 liter DOHC V-6, 24 Valves
Horsepower: 283hp
Torque: 260lb.-ft.
Fuel Consumption: 19 MPG City/29 MPG Highway
Price as Tested: $29,170
Star Rating: 9 out of 10 Stars
Related posts: