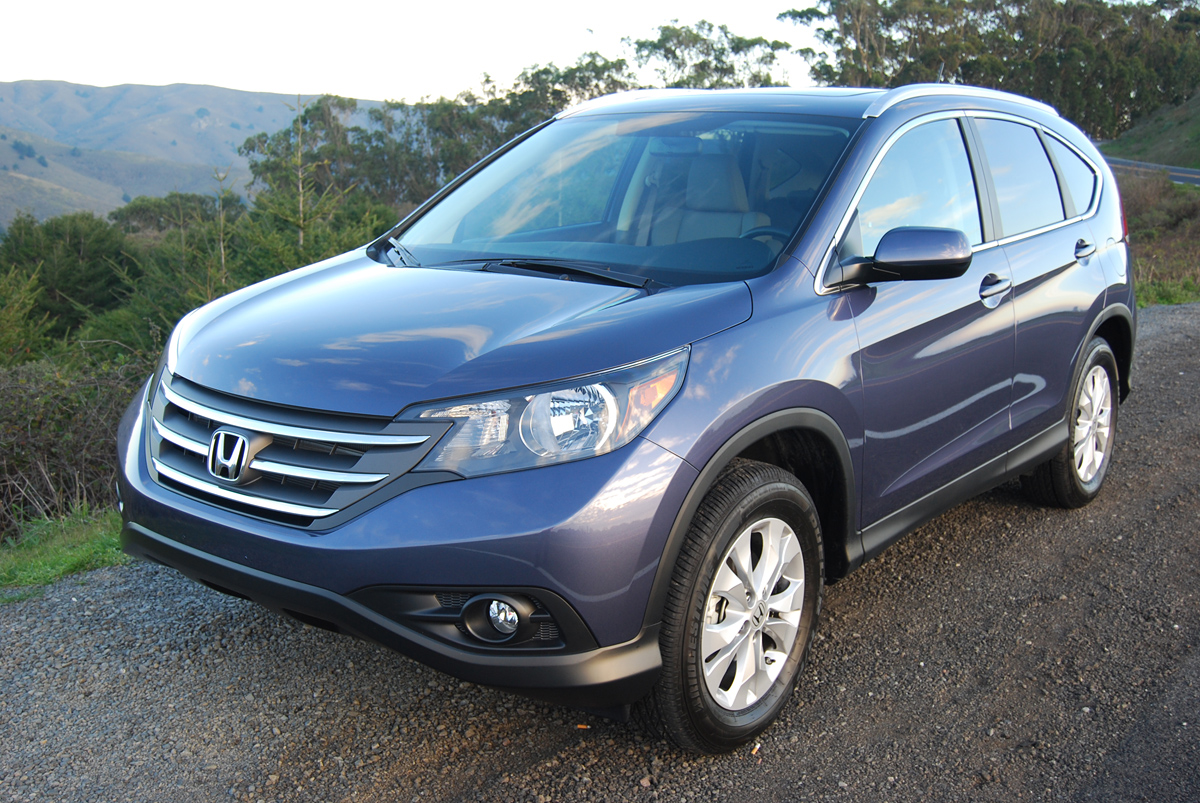 By David Colman
Hypes: Great Loading, Huge Cargo Area, Nice Finish
Gripes: Needs a V6 and 6 Speeds
Just because this SUV packs loads like a donkey doesn't mean it has to look like a donkey. With this in mind, Honda last year revamped the uninspiring appearance of its CR-V, turning it into one of the most fetching compact SUVs in a crowded market that includes Chevy's Equinox, Ford's Escape, Hyundai's Tucson, Nissan's Rogue and Toyota's RAV4. You can even ice the new cake by selecting the scintillating blue color of our test car – "Mountain Air Metallic." But the CR-V's appeal lies deeper than its shimmering paint, plunging side window line or pinched rocker panel. The real beauty of the CR-V is its utterly utilitarian configuration.
When Honda redesigned the CR-V, they dropped the height of the loading floor low enough to simplify insertion of heavy objects through the hatchback. Conversion from 5-seat configuration to 2 seat status could not be any simpler. Open the rear doors, pull up straps attached to lower seat cushions on both sides (split 60/40), then yank straps attached to both rear seat backs. Voila, you have instantly created a sizeable storage locker that is gratifyingly easy to load thanks to its flat, low floor. Even the privacy shade, which can be pulled back to secret items when the rear seats are erect, is spring-loaded and easy to remove or re-install.
Honda has upgraded the interior finish of the CR-V by using a pearlescent plastic insert on the dashboard and door panels that replicates silvered driftwood. It's a welcome change from the usual dose of phony oak. In fact, the CR-V's level of standard features is more befitting a $60,000 vehicle than one that lists for $30,295. Leather trims the seats, steering wheel and shift knob, the driver's seat offers 10-way power adjustment, and both front seats are heated. Equally surprising is the list of technology benefits included as standard: navigation with voice recognition, rear view camera, dual zone climate control, 7-sepaker audio with subwoofer, XM satellite radio (with free 3 month activation), Pandora radio interface, and a 360 degree "conversation" mirror to keep track of your passengers.
While Honda stepped up its revised CR-V in terms of aerodynamics, appearance and luxury, they did little to improve passing power. Granted, the latest 2.4 liter inline 4 is more efficient than the similar displacement engine it replaces, with fuel economy improving to 22 MPG city/30 MPG Highway (from 21/28). But output barely jumps from 180hp to 185hp. In a mini-truck weighing 3,305 lbs., acceleration is still a struggle. The engine feels particularly dead below 3,500rpm, and if you need to complete a pass on slower traffic you're going to wish Honda offered a V6 engine option in the CR-V. As it stands, tow capacity is just 1,500 lbs.
That's really a shame, because the handling of this package is exemplary. The all-wheel-drive component monitors wheel slippage and feeds power smoothly to the all season 225/65R17 Bridgestone Dueler tires. It's easy to keep the CR-V moving at a good clip once you've achieved cruising speed. The steering feedback from the electronic power steering is precise enough to let you nip apexes with precision. But if you are stymied by slower traffic, regaining cruise speed can be a problem. At a minimum, this engine would benefit from a 6-speed automatic gearbox rather than the 5-speed Honda has supplied.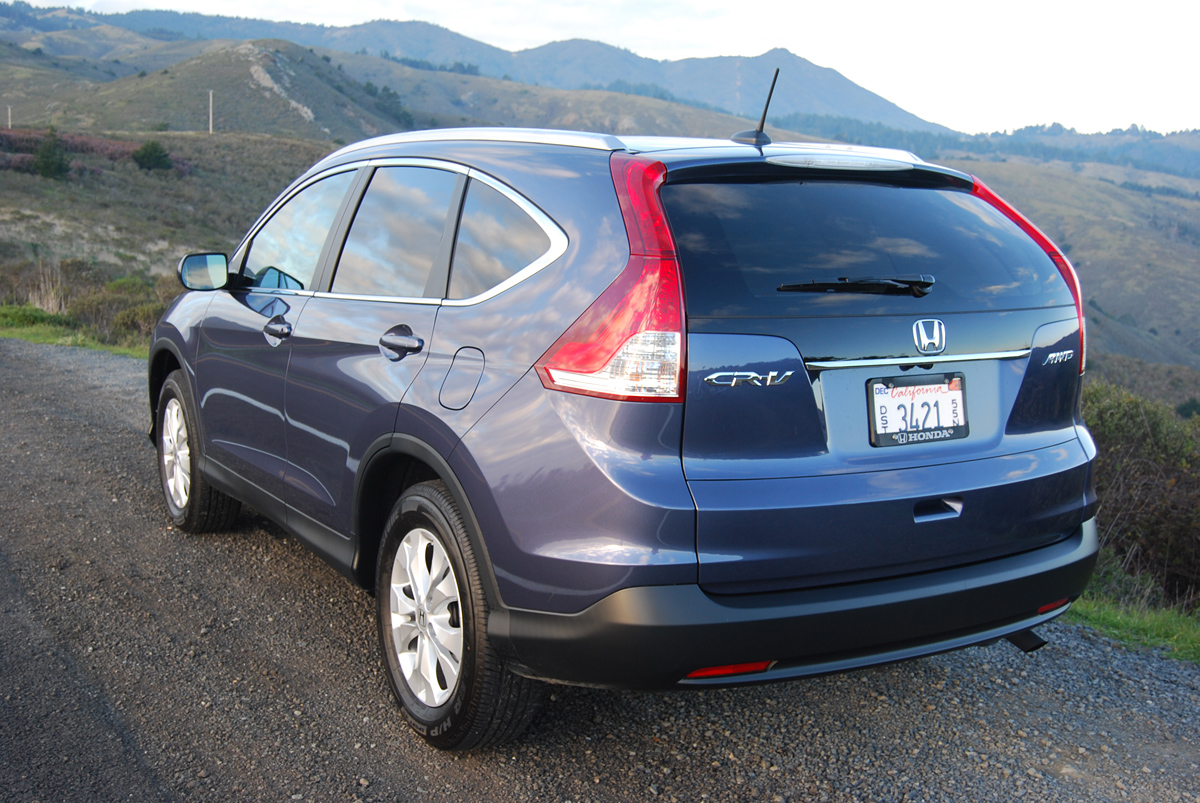 Of course, Honda makes no pretext about the CR-V being a sprinter. In reality, it's still just a pack horse, a drayage donkey that been spiffed up to look more like a thoroughbred. If practicality is what you're after, the new CR-V will fit your bill spectacularly well. But if you're looking for that racehorse its new appearance promises, you'll need to look in a different stable.
2013 Honda CR-V EX-L AWD
Engine: 2.4 liter inline 4, DOHC, 16 valve
Horsepower: 185hp
Torque: 170 lb.-ft
Fuel Consumption: 22 MPG City/30 MPG Highway
Price as Tested: $31,125
Star Rating: 7.5 out of 10 Stars
Related posts: