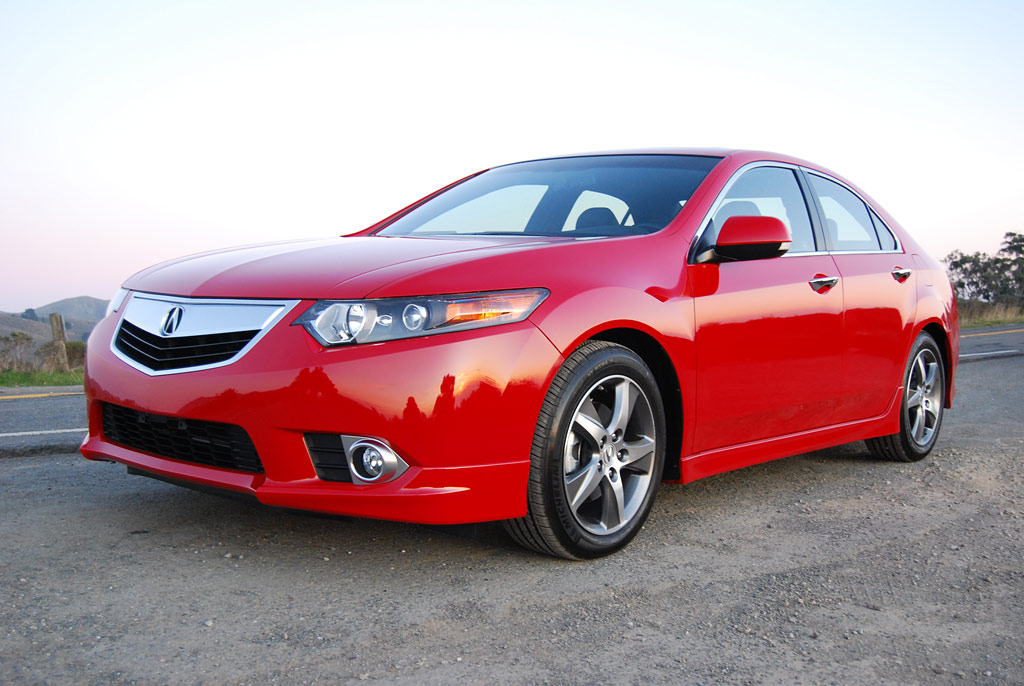 By David Colman
For: Refined reflexes, Superb shift, Zingy motor
Against: Low torque = peaky performance
Since the demise of the ground-breaking NSX sports car and the discontinuation of the razor sharp Integra Type R, Acura has become an invisible brand to enthusiasts. But for 2012, the luxury division of Honda has introduced a sports-flavored Special Edition version of their most affordable TSX sedan that will have erstwhile marque supporters rallying for a closer look.
The TSX SE is Acura's best shot at a sports sedan. Unlike any other product in the company's extensive line, this one is available with a manual transmission 6-speed. The gearbox is a delight to use, with short throws, predictable clutch engagement, and a neatly crafted shift knob that makes you want to work the gearbox even more than you need.
Best of all, those 6 closely spaced ratios control a typical high revving Honda motor that loves to be run to peak rpm in each gear. The exhaust note of the iVTEC 4 cylinder, DOHC, 16 valve engine changes from a purr to a snarl as the variable valve timing kicks in at about 5,500 rpm. By the time you're ready to upshift, the tachometer needle has zinged past 7,000rpm, and the 201hp motor is emitting a full banshee wail. You'll never tire of the TSX's soundtrack. In a model line full of over-refined Acuras, the TSX is the guttural exception, the only Acura that speaks to Honda's proud roots in racing.
The Special Edition package lists for $32,310, which seems like a substantial price increase of $2,500 over the 6-speed's base price of $29,810. But Acura softens the financial blow by rescinding $1,500 with a "Special Edition Discount" that brings the total to $30,810. In other words, for just an additional $1,200, you get the following SE refinements: full underbody kit to smooth airflow, special seats and headliner, SE grade seat stitching, augmented interior lighting, aluminum pedal plates, and of course an SE badge for the trunk lid. The tailored black seats look rich with their contrasting white stitched bolsters. An Alcantara insert snags you like Velcro and matches the suede look of the headliner.
The extra lateral support is welcome because the TSX corners with enough grip to launch your torso. Acura equips this sedan with a front strut tower brace to increase engine compartment triangulation and stiffness. The TSX ride is stiff without being overly harsh. 7.5 inch x 17 inch alloys connect the double wishbone front and multilink rear suspension systems to the ground through premium grade Michelin Pilot HX 225/50R17 tires that provide linear adhesion until the front end reaches the breakaway point first. Acura's vehicle stability assist (VSA) program monitors cornering forces and seamlessly intercedes when side loads exceed grip level.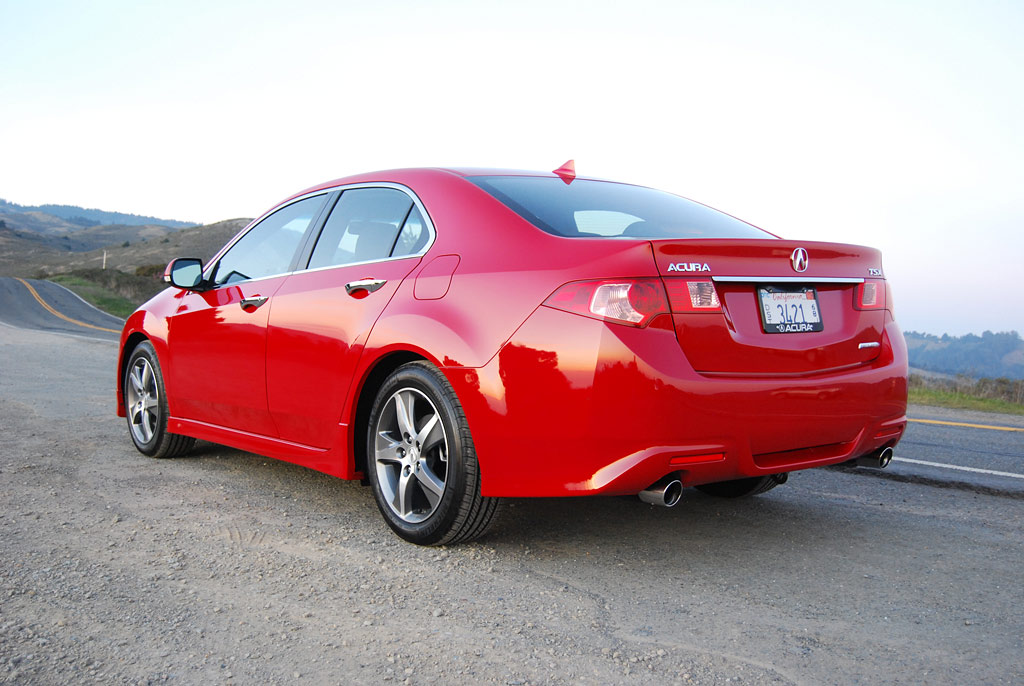 The TSX is a sterling performance sedan. While its understated looks make it seem like just another family sedan, you won't be disappointed in its performance when you're slamming gears and buzzing the motor to seven grand. Sure it will hold 5 adults, take care of your every physical need, and trundle to the grocery store like the most prosaic economy car. After all, it's a fuel saver par excellence, with consumption figures of 21 MPG City and 29 MPG Highway. Just don't let all those unsuspecting passengers catch your delicious smile of anticipation as you climb behind the wheel of this sportiest of all current Acuras.
2012 Acura TSX Special Edition
Engine: 2.4 Liter DOHC, 16 valve, iVTEC inline 4
Horsepower: 201hp
Torque: 172 lb.-ft.
Fuel Consumption: 21 MPG City/29 MPG Highway
Price as Tested: $31,695
Star Rating: 8.5 out of 10 Stars
Related posts: