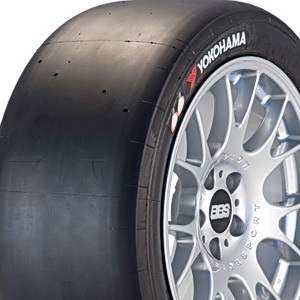 Nano-Power rubber uses orange peels to go fast
Normally racing and the environment are not mutually exclusive terms, but Yokohama wishes to change that with a line of eco-friendly line of tires for the SCORE, SNORE and the American Le Mans Series. Much like the Yokohama dB Super E-spec tires that we covered in the past, these new tires also use orange oil to reduce the amount of petroleum used to make a tire.
According to Japanese tire maker, the ADVAN ENV-R1 reduces petroleum use by 10 percent and is easier to recycle. Yokohama also claims the ENV-R1 is the first environmentally-friendly tire to ever be used in a racing series.
The tire will perform just as well as other racing slick compounds and in the future will require even less petroleum to produce. The process to form the tire uses orange oil and natural rubber to produce a compound Yokohama is calling "Nano-Power" rubber.
Research for the Nano-Power rubber began back in the 1980s. As part of Yokohama's new global environmental strategy, research was recently accelerated to produce the ADVAN ENV-R1. Surprisingly, the new technology is actually cheaper than the non eco-friendly tire it replaced.
Despite the use of orange oil and the lower price, the tire can still win races. During last year's 25 Hours of Thunderhill endurance race, the top two GT3 cup cars used the ADVAN ENV-R1 tires. Johannes van Overbeek, the man that won that race, praised the new tire, "They were consistent and durable. We never got a puncture, which is critical in winning an endurance race. What really impressed me was how it adapted to the wide range of temperatures. The temperature at night was 20 degrees and during the day it was 63. The tires worked extremely well in that huge range, and a lot of tires don't do that."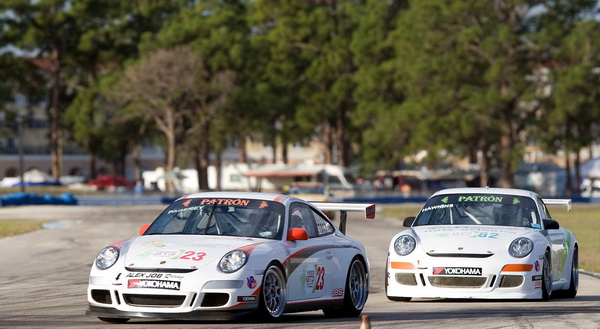 Yokohama's street use E-spec tires consist of 80 percent natural materials and offer 22 percent lower rolling resistance than the stock tires on a Prius. This means that they are not only earth friendly, but will get you extra gas mileage as well.
As tire companies look for new ways to produce tires that come from renewable resources it will be interesting to see what they end up using. Orange oil extracted from orange peels is an unexpected substance to find in a racing tire. Sadly the tires do not smell like oranges when tearing up a racetrack, but maybe that is something Yokohama is working on.
Related posts: