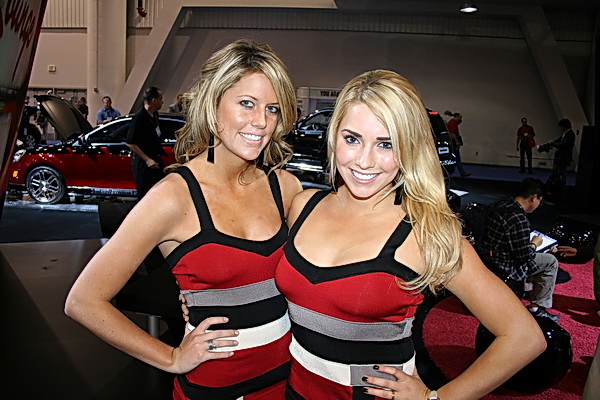 By Edsel Rollin
Millions of tires and rims and brakes and exhaust manifolds and suspension kits. Seas of hot tricked-up custom vehicles with all the bells and whistles on the planet. Loud music, flat screen TVs showing non-stop music videos and car commercials and flashy booths featuring car racers and DJ's and former star athletes. It's called SEMA. And it represents everything that is excessive today in the world of automobiles.
But, what I love most about SEMA (this was my third year covering it) is the women. Scantily clad babes wearing enough makeup and perfume to stock an entire Sephora store, these beautiful treasures strut and pose and smile and sign autographs all day long during the four days of SEMA. With their perfect teeth and curvaceous figures, their high heels and skimpy outfits, it's wall to wall babes every year at SEMA and I love it.
As for the news portion of SEMA, a press release from the SEMA website is below the jump. I was pleasantly surprised to see that the show was attended in record numbers and packed the entire time, despite our rocky and uncertain economy.
Related posts: