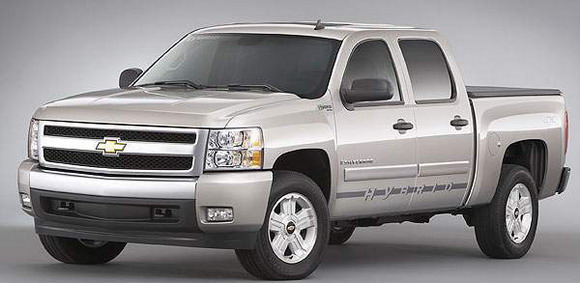 Chevrolet further champions its green initiative today by offering its first full-sized pickup with the Two Mode hybrid powertrain.
The Silverado Hybrid, which will be available only in crew cab configuration, gets a claimed 40 percent increase in city fuel economy, and 25 percent increase in overall fuel mileage, compared with comparable trucks with conventional powertrains. In the Two Mode, an electrically variable transmission with two electric motors channels power to the wheels.
Chevy was scheduled to unveil the Silverado Hybrid today at the Los Angeles Auto Show.
Read the full article at Automotive News HERE
###
Source:
Jonathan Wong
Automotive News
Related posts: