Ken Block's Gymkhana THREE, Part 2; Ultimate Playground; l'Autodrome, France
Gymkhana THREE, Part 2 was shot just south of Paris, France in Linas at l'Autodrome de Linas —Montlhéry, where Ken Block successfully attempted various tricks for the first time ever. The unique geography of the area enhanced Ken's ability to be creative, and pull-off some of the most amazing feats in a car!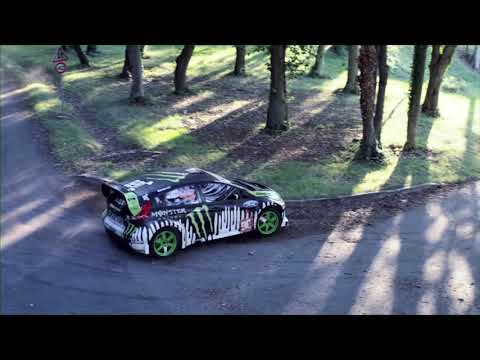 Gymkhana THREE, Part 2 – Bonus Edit Alternate Angles
This clip takes one of those amazing tricks from Gymkhana THREE and explores it from an extended, all angles shot view.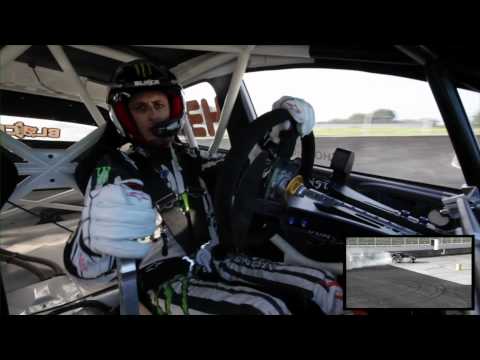 Ken Block's Gymkhana TWO
Riding on the success of the first Gymkhana Practice video that grabbed the attention of over 20 million viewers worldwide, the Gymkhana TWO video takes infomercials to the next level. Produced specifically to market Ken Block's first-ever Rally TeamWorks Collection, the new video is filled with great driving stunts, surprises, explosions, and a guest appearance from DC team rider, Rob Dyrdek. Filmed at the Port of Los Angeles, expect non-stop motor sport eye-candy as Block hits the all-new course in a custom tuned, high performance, and brand-new Subaru Impreza WRX STI.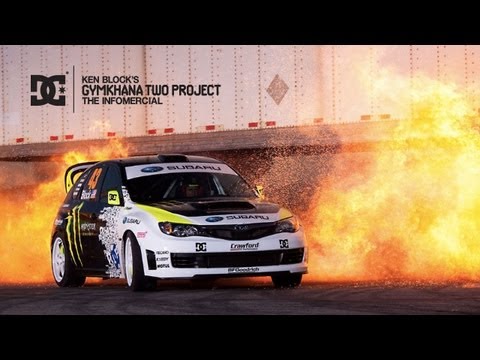 Gymkhana 2.1: Block vs. Dyrdek
As seen on MTVs Rob Dyrdek's Fantasy Factory, Gymkhana 2.1 takes the epic cinematography and driving from DC Co-Founder and Rally Team Member Ken Block that you've come to expect from the Gymkhana videos and mixes in Rob Dyrdek in his comical and somewhat powerful miniature version of Blocks rally car. The two, who have worked together and been good friends since Dyrdek joined the DC skate team in 1995, decided to get the shifter car built and film the clip when Dyrdek made an appearance in the Gymkhana TWO video earlier this year. A custom mold was made to build the shifter car nearly identical to Kens Subaru WRX STI (except for the head-out-the-roof part). The team at Vermont SportsCar wrapped the shifter in the same graphics as Blocks competition rally car, and a custom fireproof, FIA certified driving suit just like Blocks was even made for Dyrdek. The Gymkhana 2.1 video features all the near run-overs, drifting, racing and shenanigans that occur when two unique individuals like Dyrdek and Block hit the tarmac in polar-opposite-sized chariots.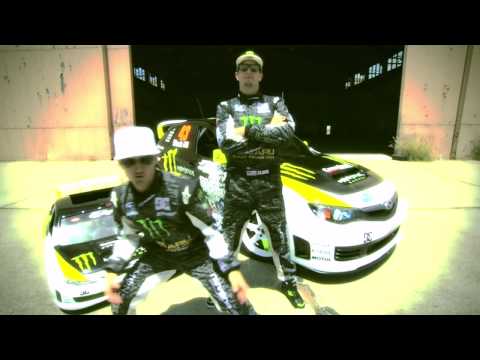 The First Gymkhana Practice Video
Ken Block built this amazing Subaru STI for gymkhana events, but rarely had the time to drive it. When some spare days came up in September, Ken rented the El Toro airfield in SoCal and brought along the MadMedia film crew. The result is a video that went viral with over 10 million views — not including all the users who embedded the video and shared it on other sites.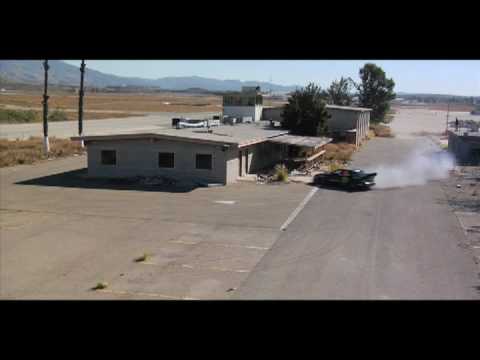 Related posts: