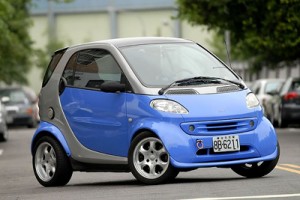 Seems like the aftermarket/performance tuning/import scene has finally gotten around The Smart Car, and I say it's about time.
Not everybody, like the folks at TreeHugger and other greenies, agree with me, but over all, I think this is a good thing on a number of levels.
First off, it's not like this is some joke. The Smart is a pretty viable car to start with. It's not like they're trying to make some sort of eco-car that's barely able to hit 30 MPH somehow cooler. And since it's German, a bunch of German tuner firms usually assorted with bigger, faster cars are the first to jump in. People like Brabus and Lorinser, guys that usually do laughably enjoyable things with Mercs and BMWs.
Secondly, anything that makes an eco-slanted car more fun, means that potentially more car people (people like you & me) will start taking an interest. That will lead to less of an environmental impact from the fun we have, and maybe it'll turn people who dislike cars a little more towards our way of seeing things.
At any rate, a lot of what is currently and readily available for the Smart is more of the styling and C&C end of things; body kits, interior enhancements, that sort of things. But there are intake kits available, and you know that eventually people will start turning out big brake kits and exhaust mods and more serious things like that.
Now all that Smart needs to do is start a one make race series, and this could turn into real fun.
Source: TreeHugger
Related posts: