The exclusive high-performance coupé for the discerning motorist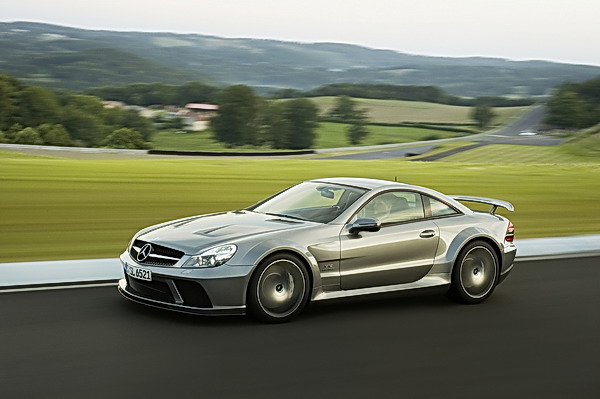 Mercedes-Benz unleashes their SL 65 Black Series that turns out an eye-popping 670 hp and 737 lb-ft of torque from a 6 liter V12 twin turbocharged motor. Only 200 units are designated for U.S. shores, so get in line now. Don't forget to bring your checkbook. The price tag for the SL 65 Black Series is $320,000.
Equally impressive is the SL 65′s power-to-weight ratio of 6.17 lb/hp. Similar in performance, but can be had for less than $300k, is the Ferrari 599 GTB Fioranio with a power-to-weight ration of 6.00 lb/hp. If you like numbers, the 599 GTB Fiorano cranks out 620 hp and 448 lb-ft of torque from a normally aspirated 6 liter V12. The Ferrari 599 seems like a bargain at $270,000. Does it become a question of which one to choose or do the two marquees attract their own loyal fellowship?
Following is the official press release and more photos of the SL 65 from Mercedes-Benz (Editor)
Related posts: