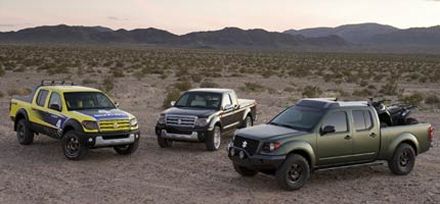 Suzuki has been one of the best-kept secrets among the world's automakers for a long time now, at least in the United States. But now, they're coming to the forefront in a big way, with big plans that include their newest pickup truck, the Equator.
Long known for making motorcycles, ATVs and outboards, Suzuki is launching the Equator. Many people don't realize that Suzuki is the 12th-largest automaker in the world, outselling big names like Dodge, Mercedes-Benz and BMW. Their Wagon R is the best-selling vehicle in Japan, where it sells more cars than all in the entire U.S.
Before production began, Suzuki started consulting with several major off-roading publications to find out what their customers want from the Equator. If you want to know what revs these enthusiasts' engines, why not go to the source? It's a smart marketing move that seems to be gaining traction, because so far word on the Equator has been very positive.
Read portions of an article that appeared in The Detroit News after the jump:
Related posts: