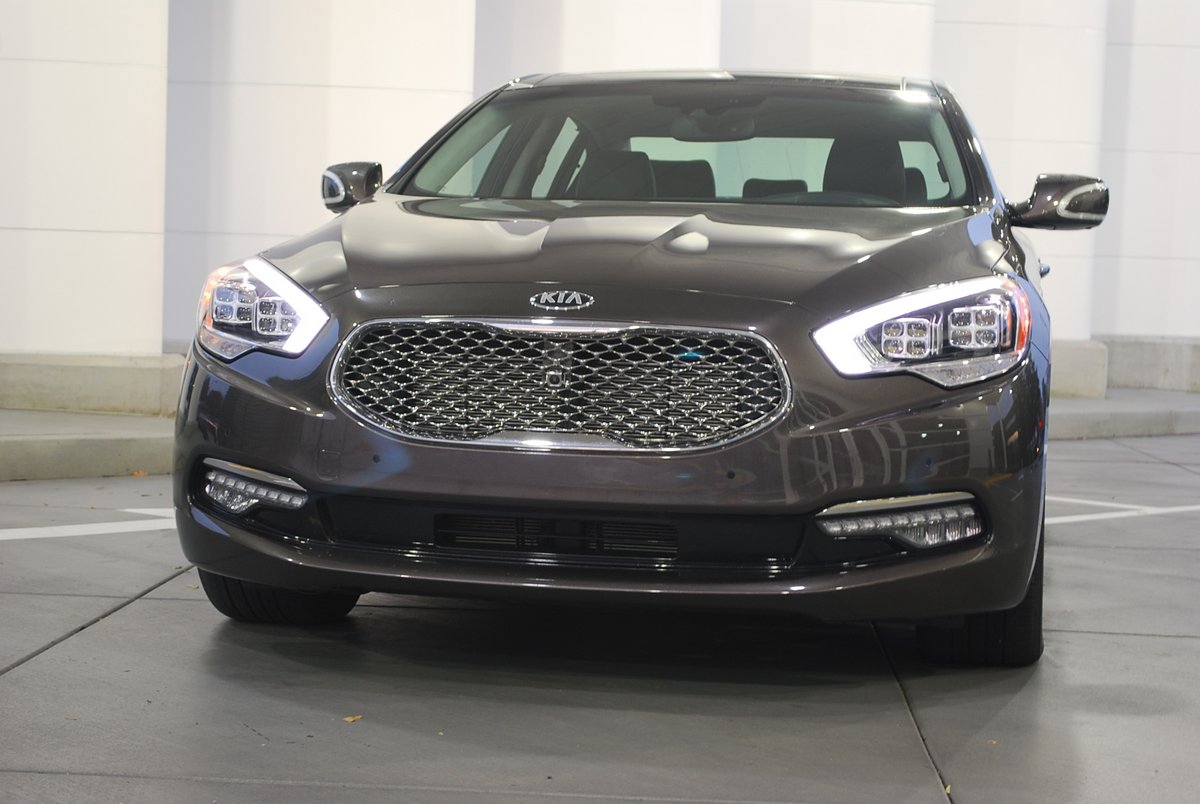 By David Colman
Hypes: Live Like the 1% at a 99% Price
Gripes: Needs Swiveling Headlights
From a company historically known for producing small front wheel drive economy cars, Kia's all new, rear wheel drive, V8 powered 2015 K900 is a complete aberration. And a very pleasant one at that. The K900, the first rear wheel drive product from Kia, represents a remarkable achievement, propelling a previously pigeonholed economy brand into the stratosphere of consummate luxury travel. In terms of accoutrements, technological razzle-dazzle, and build quality, the K900 is on an even footing with such eternal luxury stalwarts as BMW, Mercedes, Audi and Cadillac. From a price perspective, Kia beats them all soundly by bringing the K900 to market for just $59,500.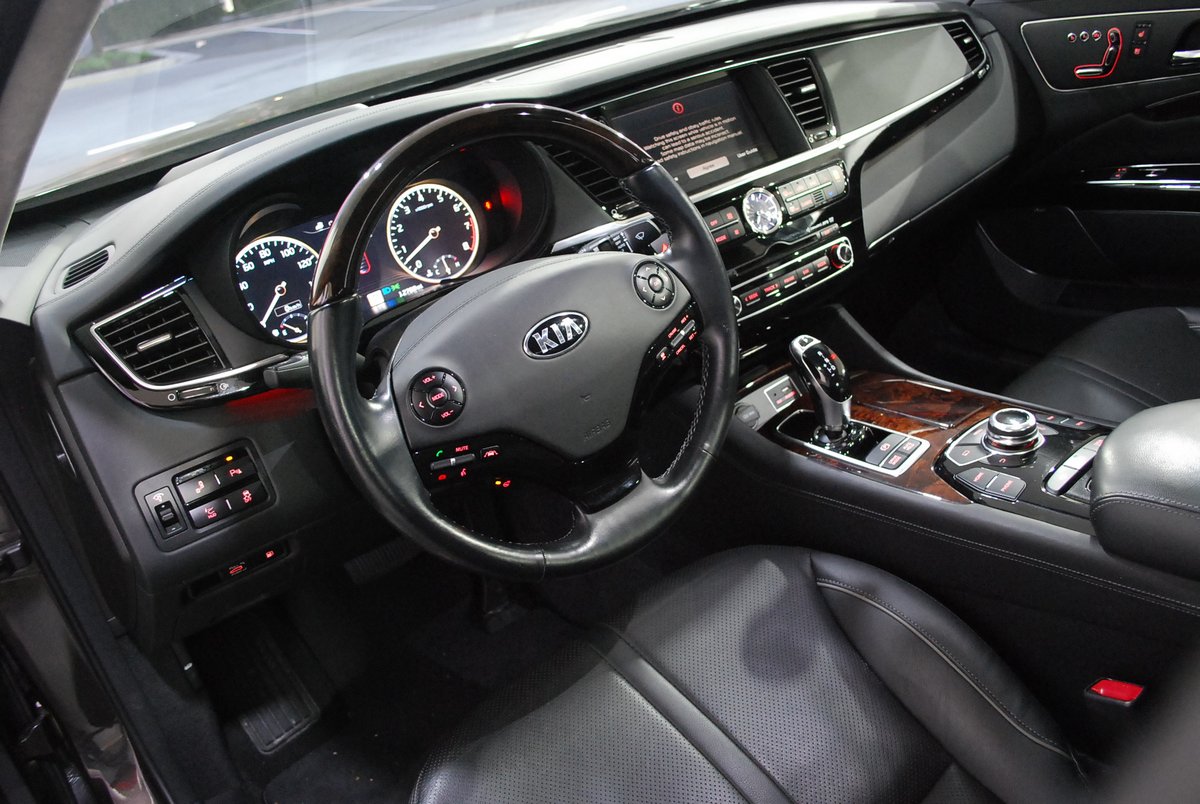 If you want the full bells and whistles gift wrap, order this Kia with the VIP Package. Though it boosts entry price by an extra $6,000, you will enjoy every embellishment imaginable: Advanced Cruise Control, Advanced Vehicle Safety Management, Power Door Latches, 12.3″ Full Color LCD TFT Instrument Cluster, Head-Up Display, Front Seat Cushion Extensions, Power Front Seat Headrests, Power Reclining Rear Seats, Ventilated Rear Outboard Seats, Lateral Adjusting Rear Headrests, and Rear Seat Lumbar Support. Even with the addition of all that refinement, the transaction fee still amounts to just $66,400.
We spent the coldest week in recent memory with the K900, and I can't think of a car better suited to defeating the chill than this Kia. With the temperature hovering just above freezing, the K900 produced warm air within two blocks of drive-off. Better yet, the steering wheel is heated at the 9 and 12 o'clock positions, making the use of gloves unnecessary. Both front seats feature three position seat heaters, and the warmth provided also takes effect immediately. Strong, well designed front and rear defrosters clear the vision corridors with dispatch. I have never driven a car better suited to low temperature operation.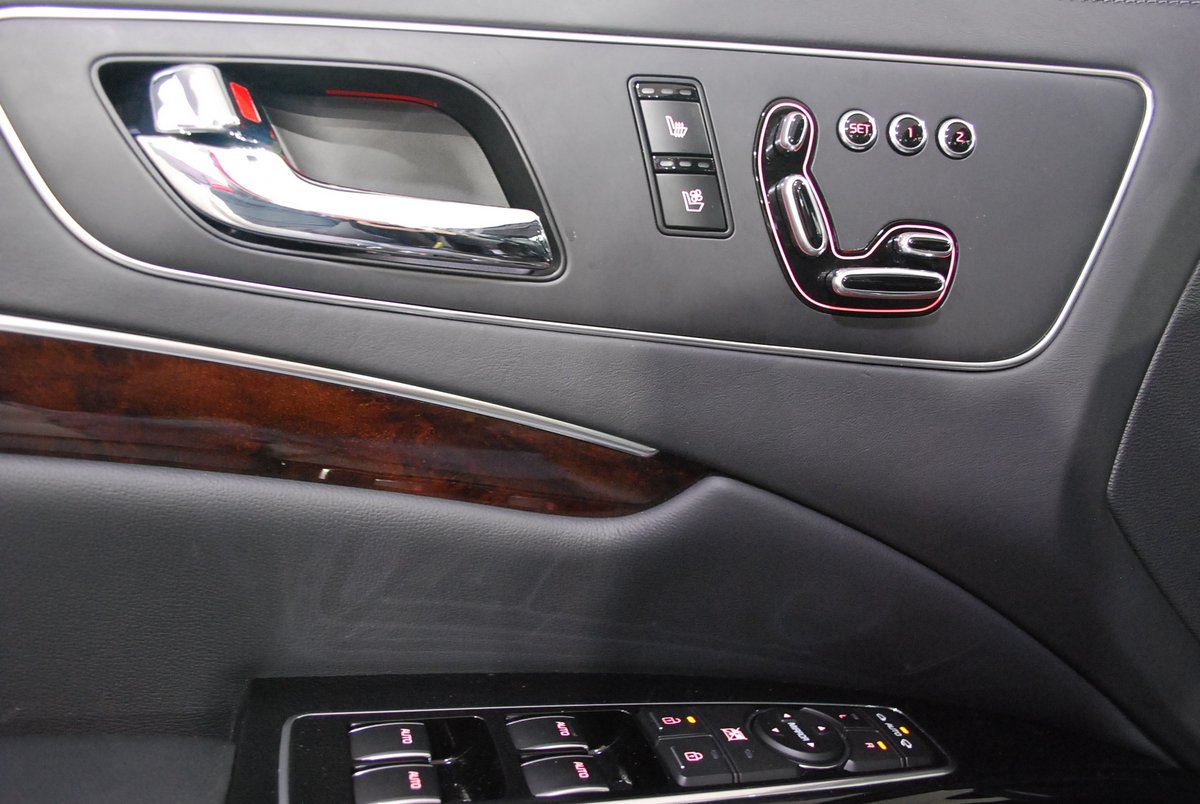 The VIP extending lower seat cushions afford both front seat passengers yet another way to configure their palatial surroundings. Mimetically representative seat controls, a la Mercedes, are intelligently placed just below eye level on the inner front door panels, along with triple memory setting buttons. If you can't get comfortable in this Kia, you can't get comfortable period. Control knobs, seating surfaces, and restrained wood trim all share a similar high quality pedigree. If you don't look at the name plate or the window sticker, you would be justified in thinking you were driving a luxury sedan costing twice as much as you actually paid.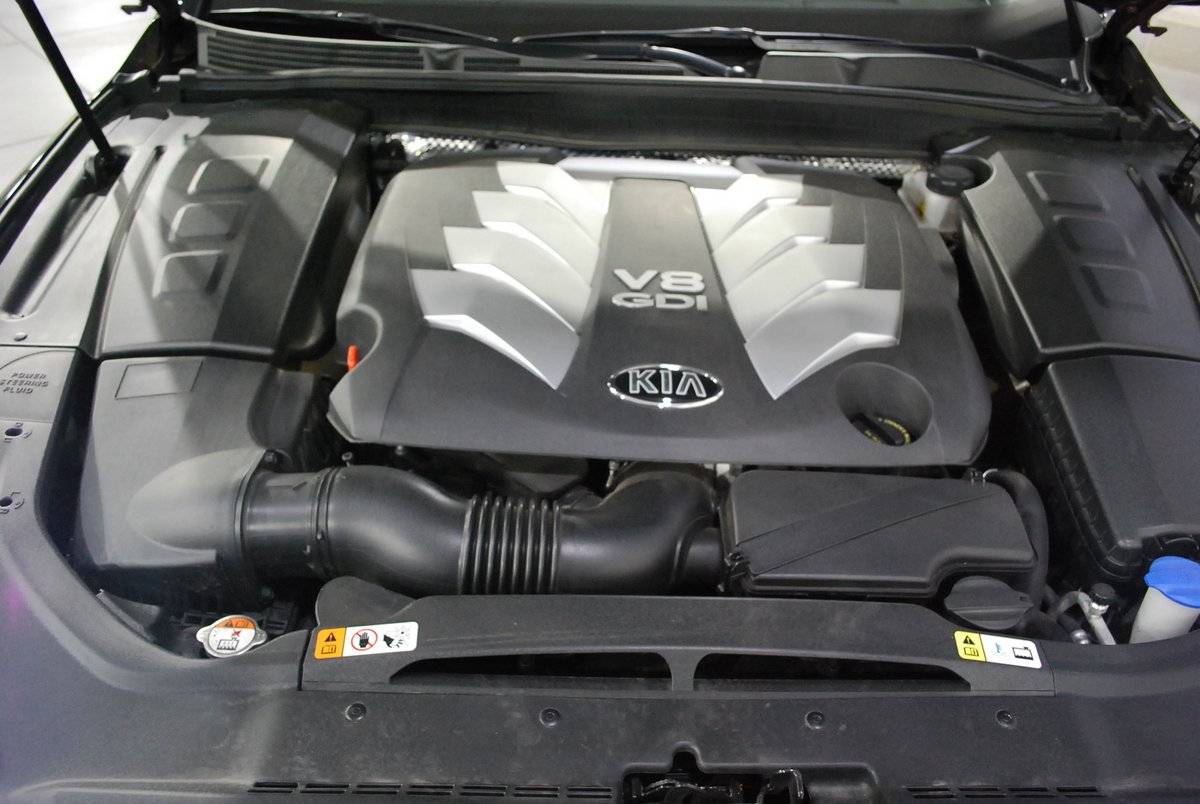 You certainly won't be longing for more power. With its muscular 5 liter V8 good for 420hp and 376lb.-ft. of torque, the K900 just loafs silently along in top gear at 75mph on the freeway at 1,500rpm. Yet should the need arise to slice into a gap in traffic, this Kia explodes with satisfying thrust. Despite the K900′s corpulent curb weight of 4,555 pounds, you will never find yourself needing more power than the V8 can provide. A compliant and cooperative 8 speed automatic transmission makes the most of the V8′s ample juice, and its ultra tall top gear insures 23MPG at freeway cruising speed. You will, however, notice the K900′s girth in its reluctance to change direction on a twisty road, or tight freeway access ramp. Clearly, Kia engineers have opted for comfort over handling in the suspension department, so this bruiser of a limousine suffers from pronounced bump steer and platform deflection while cornering. The 19 inch chrome alloy wheels, shod with somewhat undersized Hankook Optimo R246radials (245/45R19), never feel particularly planted during transient maneuvers. A sports sedan, this is not.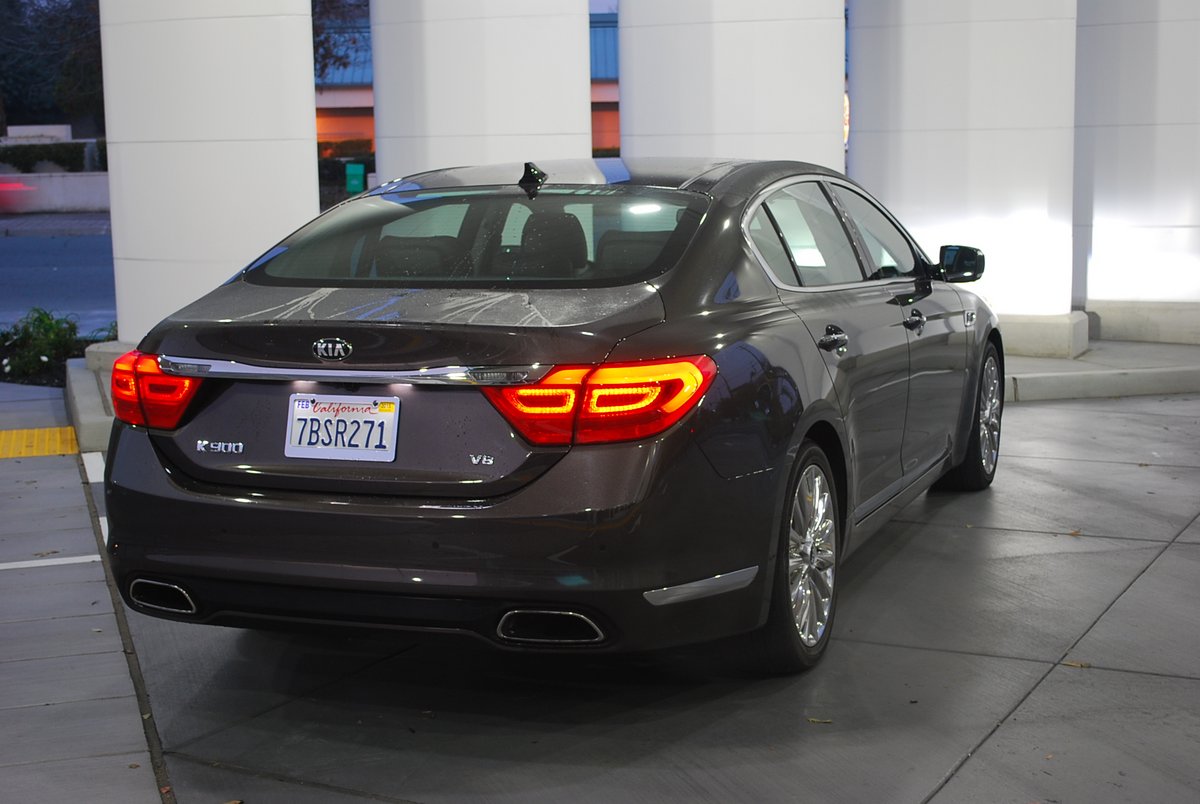 What it is, however, is the most sensational and affordable new luxury car yet to arrive from Korea. Really, there's not much reason to ask the K900 to double as a sports sedan, when its real mission in life is to provide rapid, luxurious long distance transport for up to 5 adults for a price that has the competition wondering how Kia manages to do it.
2015 Kia K900 Luxury V8
Engine: 5.0 Liter Direct Injection V8
Horsepower: 420hp
Torque: 376lb.-ft.
Fuel Consumption: 15MPG City/23 MPG Highway
Price as Tested: $66,400
Star Rating: 10 out of 10 Stars
Related posts: