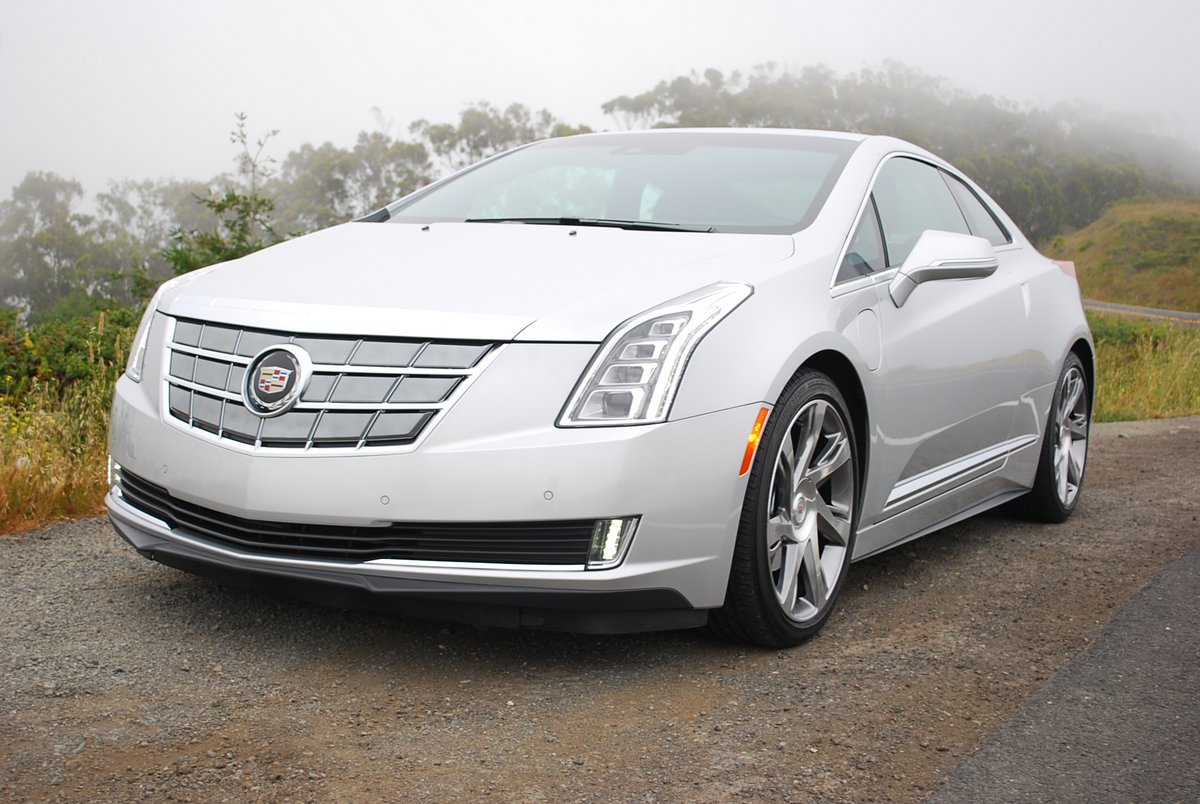 By David Colman
Hypes: Brilliantly Engineered, Scintillating Appearance, Practical Electric Application
Gripes: Hard to Access Rear Seat, Vacillating Brake Pedal
The allure of the electric car has never shined brighter than it does in Cadillac's ELR. If your daily drive runs twenty to forty miles, you will never need to visit a gas station, or refill your fuel tank. The electric only range of the ELR is rated at 37 miles. In actual practice we rarely exceeded that figure during a week of daily errand running. Driving for free certainly gives you a different perspective on the car game. Just plug in your ELR when you come home each day, and let it recharge over night. GM provides a handy 120V "Travel Charge Cord" which will plug into any wall socket and refurbish a completely discharged battery so you're ready to roll the next morning. Recharging time takes between 12 and 18 hours on 120V current.
The beauty of the ELR – unlike the Tesla or Nissan Leaf – is that this Cadillac will never leave you stranded if you deplete the battery while on a trip. If the lithium ion battery pack runs out of charge, the ELR's 86hp, 1.4 liter gasoline engine assumes the chore of returning you home. If you plan on traveling long distances, the gas only range of the ELR is a healthy 340 miles.
Before the ELR, you had to be willing to make certain compromises in practicality and comfort in order to diminish your carbon footprint. For example, the Chevy Volt, upon which the ELR is based, has offered many of the same virtues as the ELR for several years now. But by comparison to the ELR, the Volt's many hard edges make it uncomfortable to live with on a daily basis. By refining the Volt platform, GM has made the ELR much more inviting and fun to drive than its Chevy predecessor.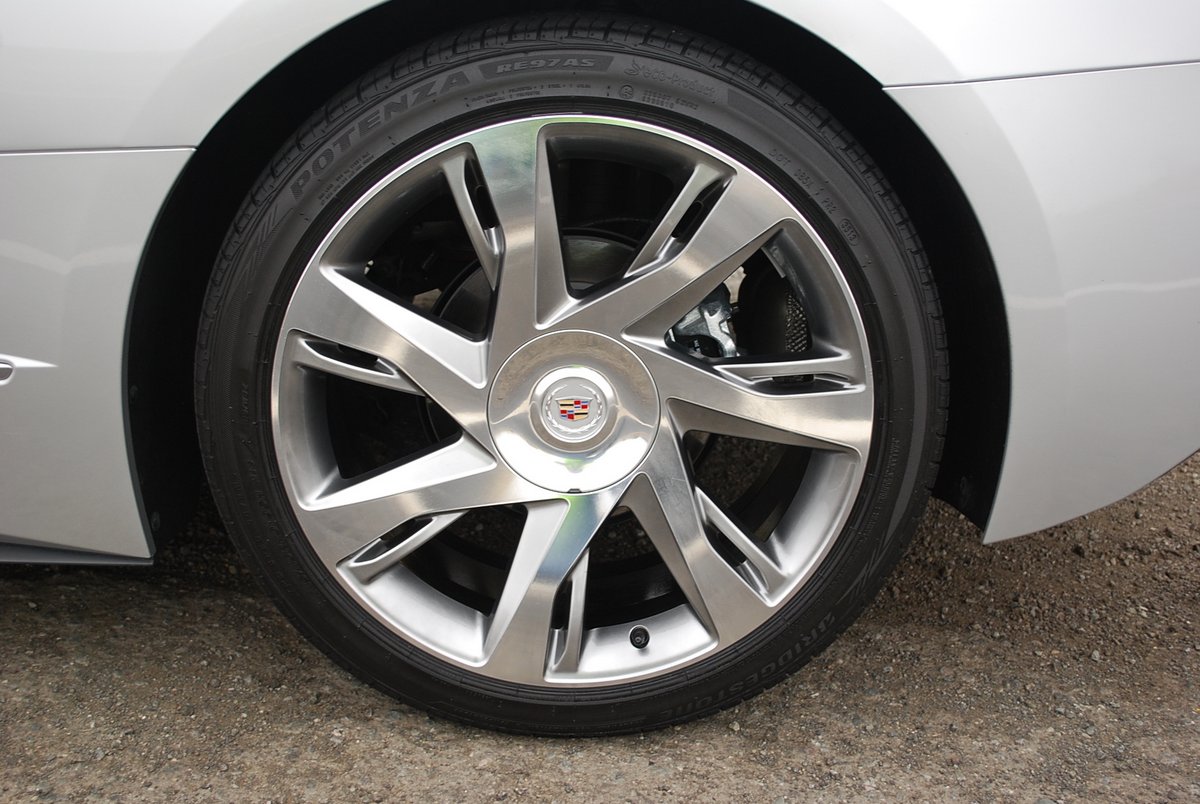 For example, new HiPer front struts replace the Volt's MacPherson struts, a Watts linkage absent in the Volt adds control to the Caddy's rear suspension, ZF power steering is superior to the Volt's unit, and the ELR's variable rate shock absorbers greatly improve ride quality. The ELR sits 0.7 in. lower than the Volt, and plants a much more substantial tire footprint on the ground. Instead of the Volt's skinny, rock hard hyper-miler tires, the ELR utilizes premium sports sedan rubber: Bridgestone Potenza RE97 245/40R20 at all four corners. The Volt drives and feels like a $40,000 car, while this $82,135 Caddy will quickly convince you it's worth all the extra money.
Few sensations in life are as satisfying as whizzing through back road curves fast enough to hear your sticky Bridgestone tires singing their song of adhesion. The reason you can hear this aria is that there's absolutely no engine noise to drown out the sound of the tires. On full electric propulsion for those initial 37 miles each day, the ELR is utterly silent. You can listen to the shocks damping the bumps, or hear that ZF steering rack hum as you dial it through 2.5 turns from lock to lock. This is pleasure driving at its best, free from noise, free from smog and free of charge. Only the regenerative brakes, with their inconsistent engagement point, spoil the fun.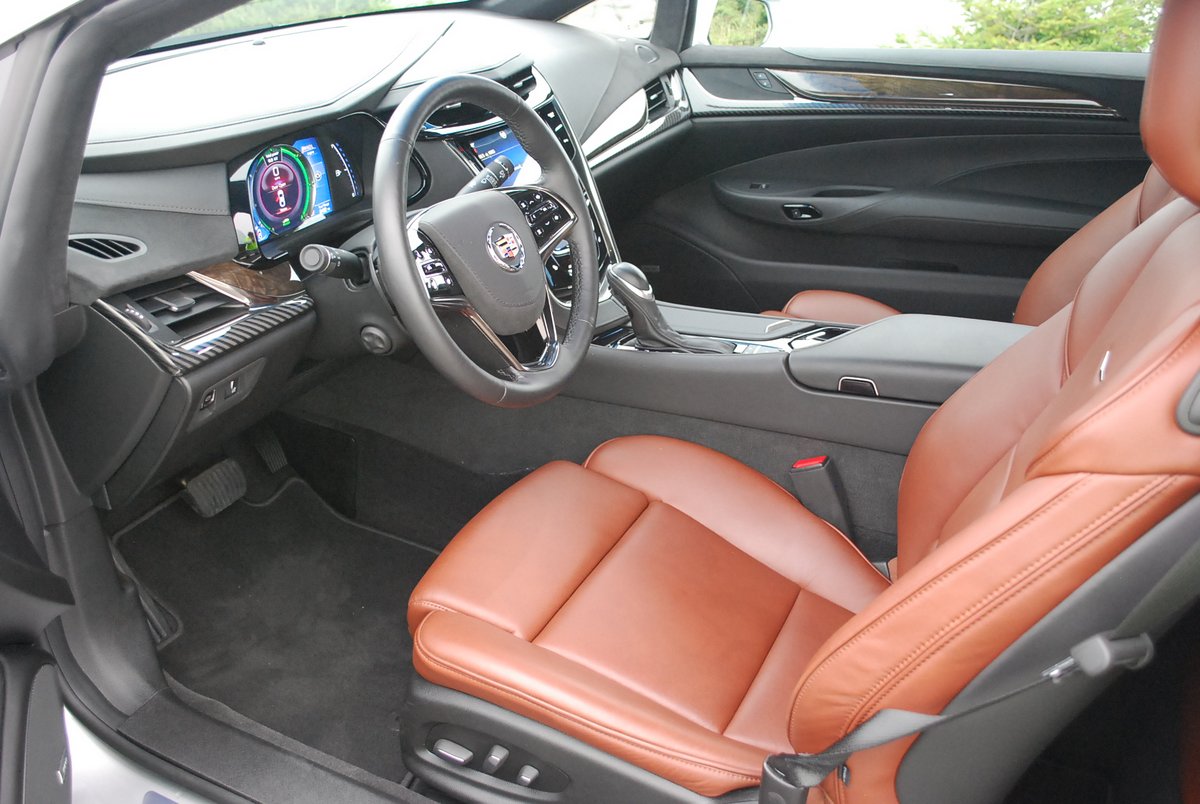 Inside the ELR, Cadillac has amped up the level of opulence to top tier level. This electric powered coupe's luxury fitment gives nothing away to BMW, Mercedes or Audi competitors. Especially lovely is the optional Kona Brown full leather seat package ($2,450) which smells inviting every time you climb aboard. The mocha colored leather is glove soft, and the seats are exceptionally comfortable and adjustable (10 way power). Once you accustom yourself to Cadillac's CUE control system, you will enjoy its ease of operation. For example, if you want to raise or lower the volume on your favorite music, just slide your finger along the V-shaped chrome bar below the Bose premium audio unit. Most of the controls operate in this fashion, with many having duplicate overrides on the steering wheel. You can even control your regenerative braking by using the paddles connected to the steering wheel. This Cadillac also offers a full range of driving modes, activated by a slide button on the center console. "Tour" is most useful for conserving energy, while "Sport" is essential for vigorous driving where passing is anticipated.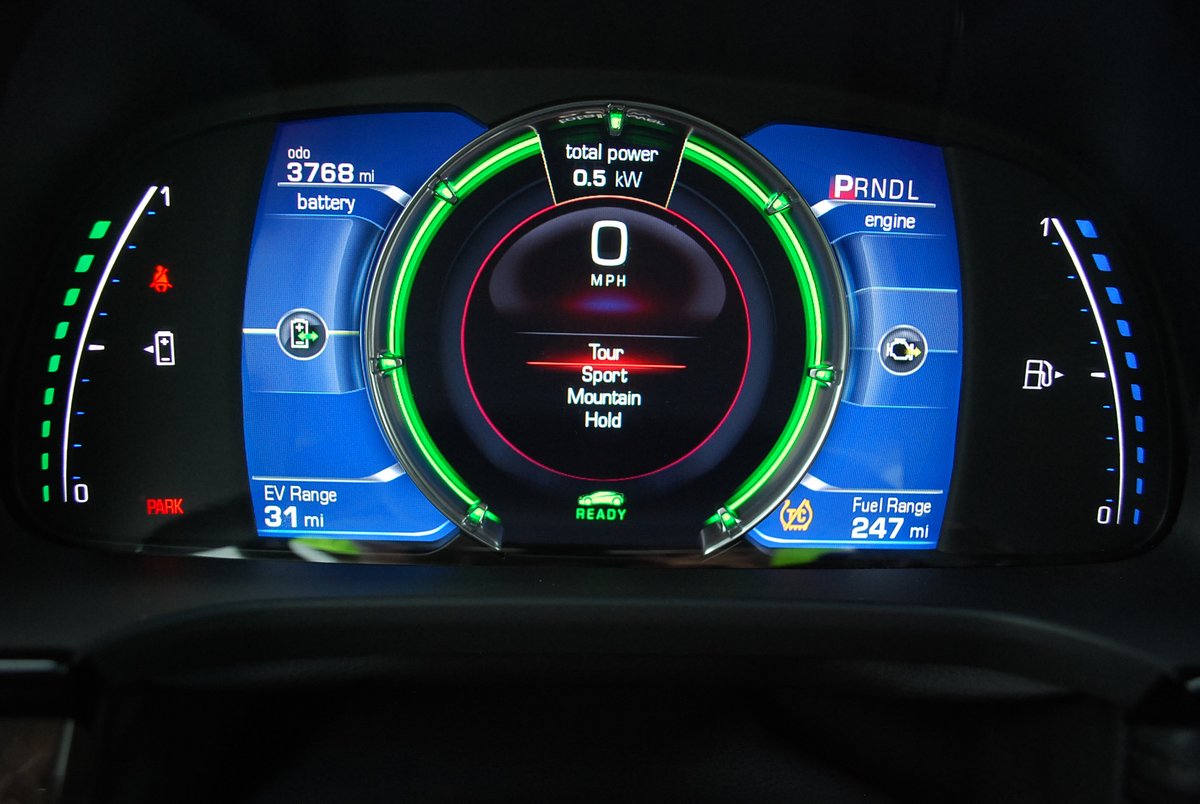 Although charging the ELR at home worked wonders for our needs, we found that the 240V charging stations located around the North Bay are annoyingly inconsistent with electric vehicle needs. For example, none of the units would release their plug without use of a special RFID proximity sensing charge card. This despite the fact they all claim to offer your first 2 hours of recharging for "free." Unfortunately, free is no good if you can't even release the plug from its locked receptacle to recharge your car. And the stations we checked each required different cards, with different 800 numbers to call for application. This brilliant electric Cadillac deserves better treatment than offered by these bogus facilities.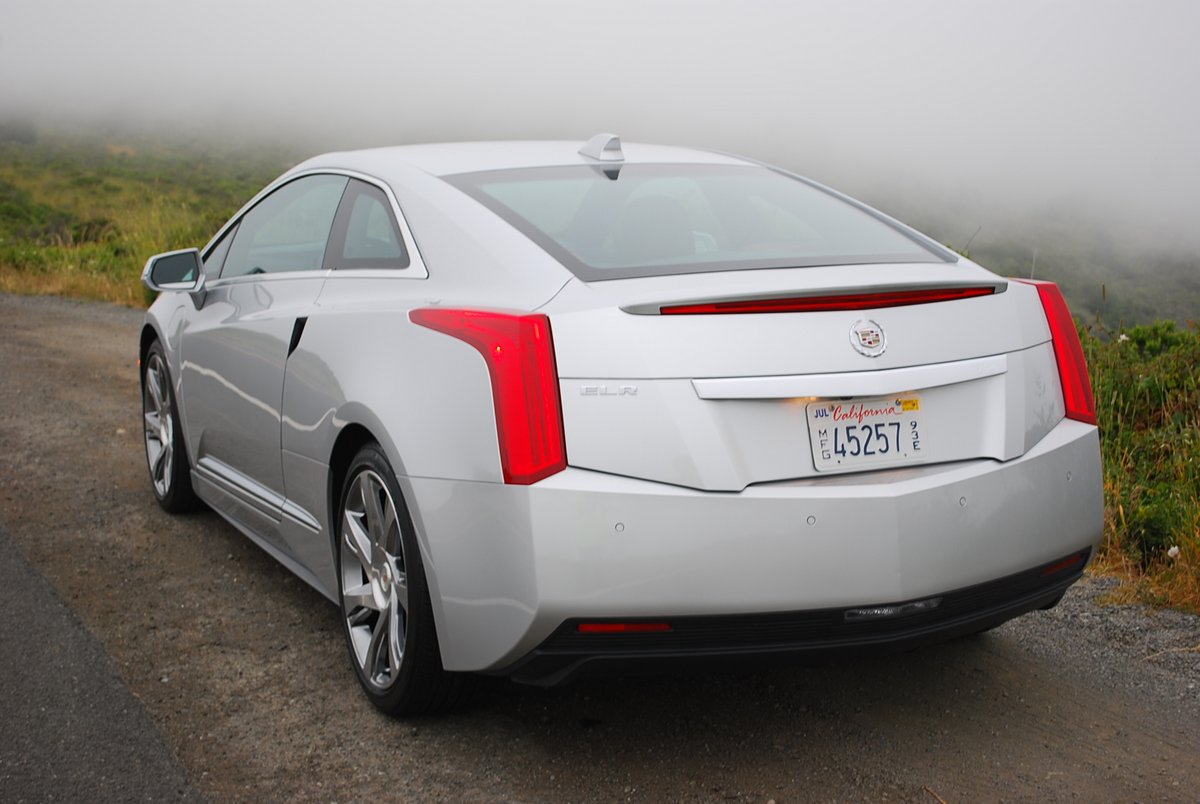 2014 Cadillac ELR
Engine: 1.4 liter inline 4 with port injection; 2 electric motor generators
Horsepower: 217hp (combined)
Torque: 295 lb.-ft. (combined)
Fuel Consumption: 33 MPG (Gas Only)/ 82 MPGe (Electric)
Price as Tested: $82,135
Star Rating: 9 out of 10 Stars
Related posts: