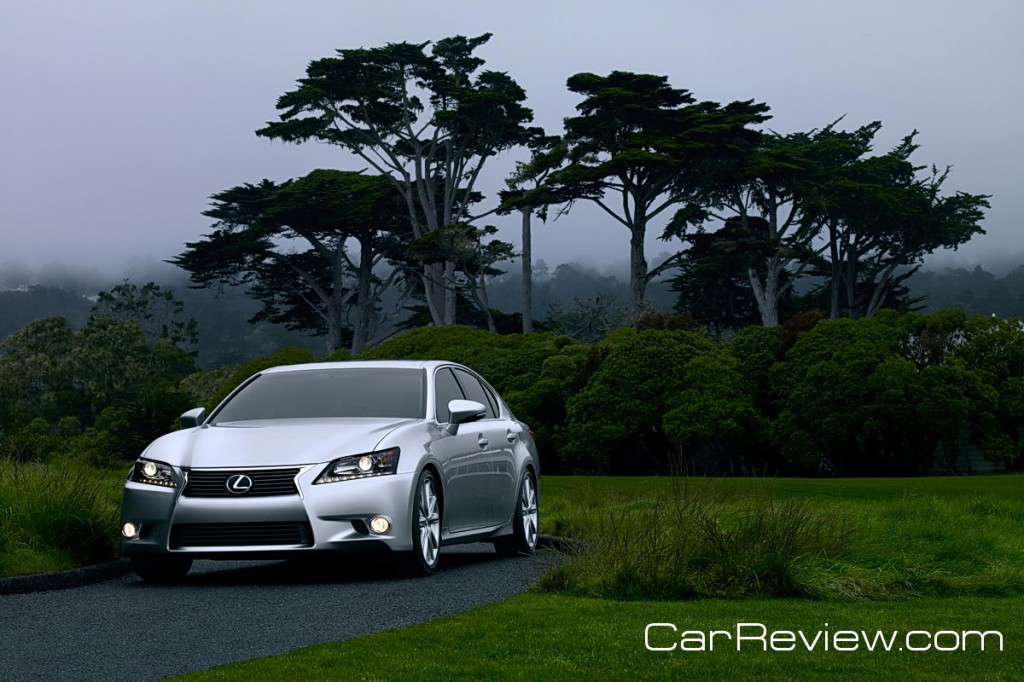 The prestigious Pebble Beach Concours d'Elegance in Carmel, CA was the setting for the reveal event of the redesigned 2013 Lexus GS.
The new GS brings a more engaging driving experience, bolder design and a more spacious, contemporary interior, heralding a new chapter in the history of Lexus.
The main objective of the new GS was to provide a more engaging driving experience. To achieve the Lexus development team created a new aerodynamic body, a wider stance and stiffer structure, a transmission with quicker changes and distinctive engine sound and exhaust note.
The new suspension system is designed to guide the GS through corners with precision. In the front, aluminum upper and lower control arms employ larger bushings. The rear subframe has been completely redesigned to accommodate an all-new multi-link rear suspension, the improved geometry enhancing rear-end control.
Lexus engineers challenged themselves to develop a more spacious interior environment for the new GS. Leaving exterior dimensions virtually unchanged, they increased cabin and boot space to create a richly appointed interior that will transport passengers and their luggage in comfort, regardless of distance.
The new Lexus GS will be launched in early 2012, including hybrid and F-Sport versions. For the U.S. there will be the GS 450h full hybrid and GS 250 gasoline engined models. Details will be announced later this year.
Related posts: